"Today's Ukraine is full of new opportunities. Those who get here first will be ahead of the curve…" said Norway's Ambassador to Ukraine Jon Elvedal Fredriksen at iHub Ring #1 - Ukrainian digital startups battle organized by Seed Forum earlier this week. The event gave chance to startups with the most compelling product presentations to pitch their projects to potential investors and partners at international VC and Angel conferences during 2015.
This time, 10 startup teams competed at iHUB Ring # 1. Norwegian Ambassador personally rewarded 3 battle winners with grants for participation in Seed Forum conferences to take place in Helsinki, Oslo, London, New York, San Francisco, Tallinn, and Riga.
Read about mobile app development services.
Check out a related article:
So, here're the winners (next big technology disruptors?):
The 1st prize went to Poster - automation cash checkout system for cafes, restaurants and shops that allows for easy integration and significant time and cost saving.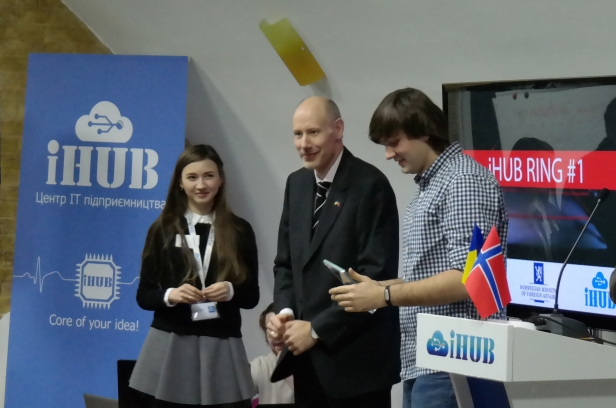 The 2nd prize went to FORCE - a wearable gadget for personal safety.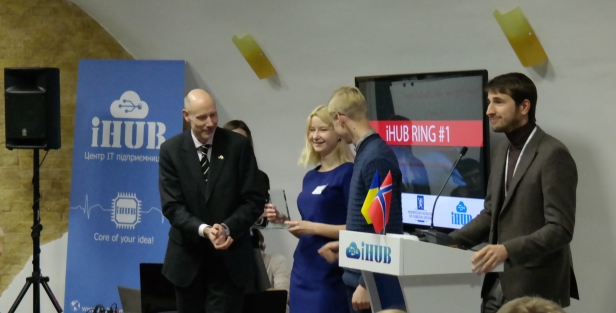 And the 3rd prize went to Adtena  - online advertising system for public Wi-Fi networks. It can manage different types of Wi-Fi networks and provide better targeted advertising.
Check out a related article: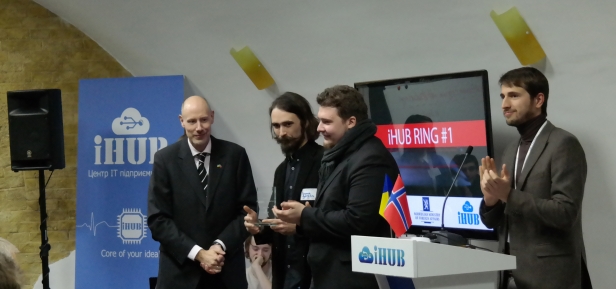 Other participants included: ARQuest, ZZ Photo, Vimexy, Annex Antresol, Explain.com.ua, Nurse Mobylnaya (Mobile Nurse), periodix.net.
iHUB is the result of successful collaboration between Seed Forum Ukraine Foundation and SIVA (The Industrial Development Corporation of Norway). Norway is one of many other European countries that transfers development of its innovative products to Ukraine. The reasons are fairly simple: qualified IT geeks well known globally for their diligence, dedication to clients and high-quality code and less bureaucracy when it comes to IT recruitment and setup of R&D centers. Check out a disruptive eHealth project we're doing for Norway's hospitals right now.
Images: Intersog, iHub.