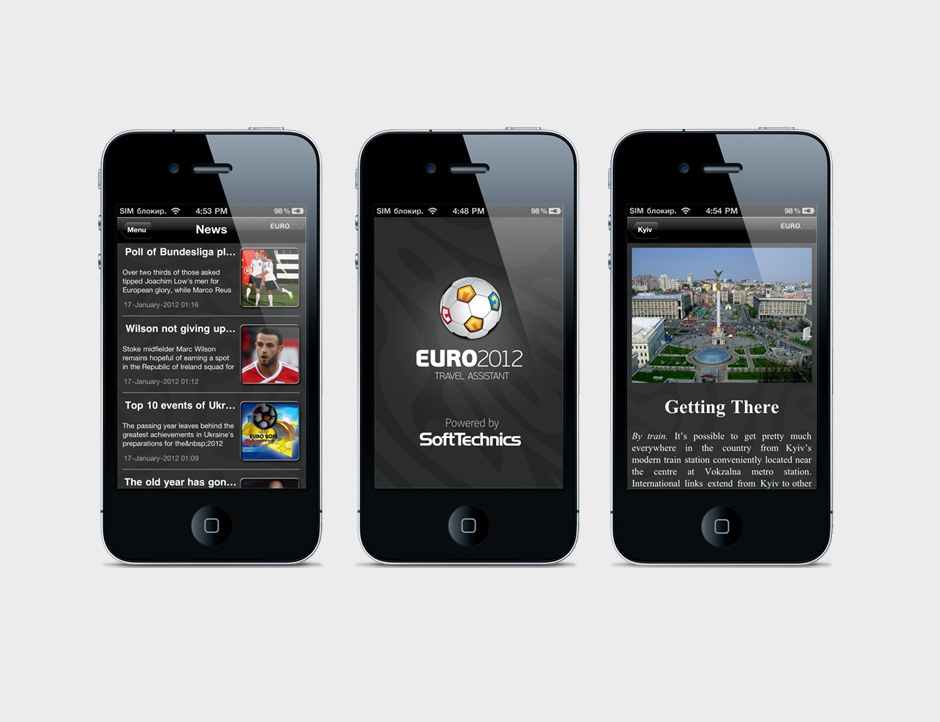 The EURO 2012: Travel Assistant app provides users with a unique opportunity to stay up-to-date with the latest news and events related to UEFA EURO 2012 in Ukraine and Poland.
The app features a live news feed, detailed information about the teams and the stages of the tournament, as well as key facts about Ukraine and Poland.
Requires iOS 4.1 or later.
Languages: English, Russian