Kris Wehner, VP Engineering at Yelp Reservations, explains why he chose Intersog as a software development provider twice and shares his best practices in offshore IT staffing.
Kris, why did you choose Intersog as your software development outsourcing partner?
Kris Wehner (KW): I found Intersog through my personal connection with Igor Fedulov whom I've known for 13 years now, and used it as our IT outsourcing provider twice while being responsible for software development at Aggregate Knowledge and Topspin. The reason why I chose Intersog for the first time was the company's proven ability to bridge the time and cultural gap which, as I believe, is the key challenge in outsourcing a software development project. Intersog's employees who worked on our projects were excellent at adjusting their working hours to our onshore work schedule in order to make overlaps with our US project team. Also, the mobility of Intersog's staff that came to our US office for training and knowledge sharing few times made it possible to avoid any sort of language and other cultural barriers. So, choosing Intersog was a no-brainer for me.
Check out a related article:
I definitely had to "sell" the concept of outsourcing to my CEOs both at Aggregate Knowledge and Topspin, but I was never choosing between outsourcing destinations. I'd had experience of outsourcing to India before and it wasn't very positive. So, for me the question was whether to work with Intersog versus hiring onshore. And the decision process was pretty easy, especially for the second time. Intersog took so much project work off my table!
How would you assess Intersog's available resources and access to the developers' pool?
KW: Throughout our cooperation with Intersog we both used their people on bench and hired new team members over time. The HR team always did their work well – they effectively searched for candidates, did screening, initial interviews, etc before we'd step in to hold the final interview and make a hiring decision.
Q: How did you manage your projects with Intersog and what's your recipe of effective software team management?
KW: I always managed our outsourced projects virtually and by bringing Ukrainian teams to our head office in San Francisco, CA. In both projects we used Intersog's developers as part of our larger onshore software development team, so we used a hybrid approach in managing them. In this distributed environment they delivered to the onshore team on a daily basis and worked closely with each other under the main team's supervision. But it all depends on the project, I think – if you have smaller deliverables from your outsourced team, you need to integrate it to your in-house team of IT specialists and establish an intimate relationship between the teams. But if you expect larger deliverables – it's better to outsource the whole project to one team and avoid work distribution.
Also, to ensure regular feedback and absence of delays, we arranged our distributed work in day and night shifts.
Check out a related article:
Q: When partnering with Intersog, did you ever face any cultural or mentality clashes?
KW: Not really, no. We did have some occasional language issues, as Ukrainian programmers are good at written language, but aren't always so good at spoken English. However, Intersog's project managers were always great and helped us better understand each other when there were high-pressure issues we had to discuss urgently.
Q: How do you evaluate the competence of Ukrainian software developers and how do they compare to their US colleagues?
KW: In general, I'm a big fan of the Eastern European engineering culture that is very practical and results-oriented. I've got experience with decent size groups and all levels of seniority and can say that Ukrainian team leads are very senior and highly professional. So, the strategy we deployed for our project at Topspin was hiring one senior tech lead to manage a team of more junior guys and that worked out very well. In general, Ukrainian software engineers have a very good understanding of client's business needs, product and other technical needs and are very productive indeed. That's impressive!
Q: What are the main outcomes from your sourcing endeavors?
KW: Cost saving was an important outcome, but what's more important is the smart way of doing work and getting resources very quickly for our urgent project tasks. We had some fixed period projects onshore that were to be completed urgently and we just couldn't get resources fast enough to get the work done. Intersog always had enough bench IT talent to allow us complete urgent projects within a couple of days as opposed to months of what it would have taken in the United States. That's the main outcome from our relationship.
About Kris Wehner: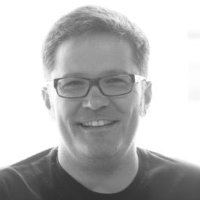 Kris Wehner is VP of Engineering at Yelp Reservations and former VP Engineering at SeatMe, Inc., a revolutionary cloud-based restaurant management system that was acquired by Yelp. Kris is a renowned IT specialist and consultant who's worked with such global giants as Outlook Technologies and Salesforce.com.
Check out our client project cases: Aggregate Knowledge (Neustar) and Topspin