For all the right reasons, the growing leaps and bounds in the field of software development have significantly affected its productiveness. If you are a stakeholder and running a software company, these situations can be a bit daunting for you; rendering you in distress.
There are high chances that your clientele is increasing, and your products are on the rise, but due to facing fiercer competition, you are finding it challenging to hire the best for your company. New statistics show that businesses are facing difficulty in merging the latest technological advancements in the field of software development due to not having enough resources.
Undoubtedly, there is a need for incorporating new and innovative ideas to allow your organization to set outshining results in the market. Therefore, we have managed to present you with some of the most alluring aspects that can help you in hiring the best and the most capable experts for your software development enterprise. Having an insight into it will surely help you in making the best selection.
Check out a related article:
1. Getting ahead in a Crowded Marketplace.
When it comes to making the best selection for your company, the obvious and the most preeminent solution is to seek the growing demands.
Considering all the ever-increasing needs of customers, the cost of hiring is not regarded as justifiable to many of the recruiters. That being said, you are left with the most authentic option of offshoring. Considering all the sheer benefits that are associated with offshoring software development can indeed help you in contemplating your company matters quickly.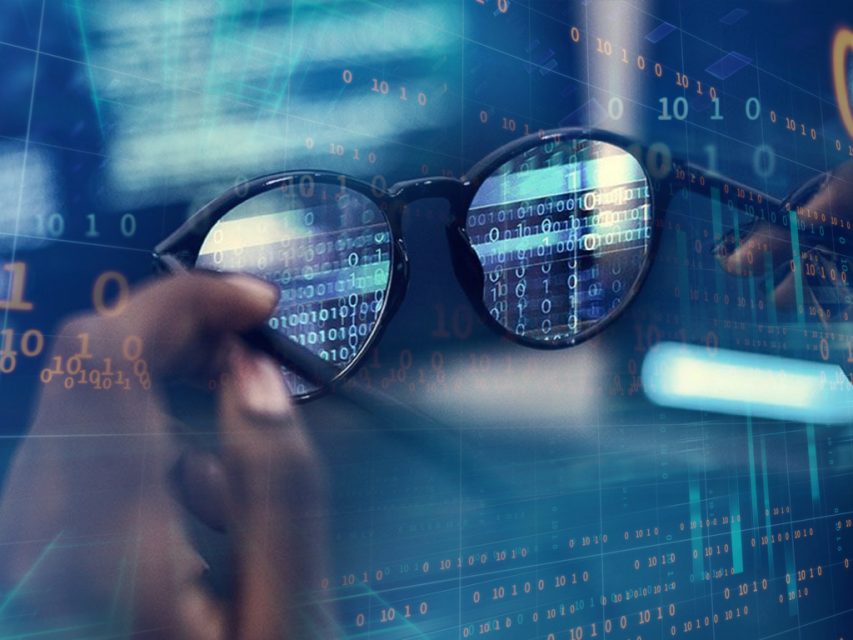 2. Define Your Requirements Clearly.
After reviewing the first step, we hope now you can contemplate your goals and desire even to a greater extent. However, you still need to be more explicit about your offshoring development program. You must need to build up a list of silks that you want in your offshore developers. This will help you in creating a benchmark for your selection process. You must also look for personal experience, skills, and competence, knowledge of current and least affairs, etc. The task is not over yet.
The next comes the refining of the list, which may help you in keeping the must-haves in your inventory and removing the unwanted ones. This enhancement will help you scrutinizing your goals even further to significant limits.
You will able to know about the priorities that you want in your forthcoming team of offshore software developers. Following such procedures will undoubtedly help you in adding a lot to the quintessence of your organization's productivity.
3. Follow a Structured Interview Process.
All the planning and structuring of your upcoming team can be rendered ineffective if you have not plotted a significant structure for your interview. To make things more authentic and useful, you must need to assess each potential offshore developer thoroughly for competence.
Check out a related article:
For that, you need to have a robust questionnaire that can help you have a good insight into the candidate's skills and knowledge. You must consider:
Listing the questions and topics.
Giving structure to the questionnaire by arranging in the right order.
Highlight crucial questions that are necessary to be asked.
4. Conduct Strict Technical Tests
Witnessing the small pool of developers that is available in the market, hiring new employees has been rendered unless by many. Project outsourcing is also a valuable option, but considering that it is just a temporary plug, in the long run, it is not sustainable.  It may also result in losing your customer's focus from your company. To add more to the test you are willing to conduct, you can consider including real-time business cases to challenge your potential candidates. This will considerably increase the difficulty level for the candidate, and only the most capable one will be able to score well.    
5. Establish a Time-Efficient Hiring Process.
The significance of highly intellectual minds cannot be disregarded when there is a deliberate need to scale up. Especially when it comes to the sector of software developers, things are exactly similar. To help your business set the bar of standards, you need to opt for procedures that are far from the norms.
Therefore, when it comes to maximizing the efficiency of your organization, you must need to make your hiring process time-efficient. When things are deliberately made complicated, the recruiters can lose the right candidate. Therefore, you must make efforts to look and search out for the best ones, regardless of your time efficiencies. Because hurrying up the process may end up in losing the diamond in the rough.
6. Give Candidates a Reason to Work for You.
Being able to provide your potential employees a reason to stay could be the best thing you can offer to them. You can effectively lead to more production, while saving your cost, enhancing the quality, and focusing on the competencies.
When you hire offshore developers, you are not just leveraging on a talent that will cost you less: you are laying robust building grounds of a highly competent team of software developers that can meet all the challenges on time. Another factor that is associated with outsourcing your software development projects is that you lose your ownership. This can bring your company at stake, not allowing you to meet the standards you use to deliver.
7. Engagement & Excite the Candidate.
Following the procedures, as mentioned above, not only guarantees that the essential parameters are considered but also creates a more engaging environment. First reactions are crucial, but they are not enough to represent the whole background of the potential interviewee.
Your questions encourage you to build a vivid representation of the candidate's abilities. Direct at least a few professional tests because those primary skills are the Must-Haves and are non-negotiable. You can then prepare for an individual interview to judge and evaluate their personality and character, allowing you to make your final decision.
8. General Demeanor & Attitude.
You need to consider factual attitude and demeanor attitude when considering the differences that are found in the culture. For instance, people who are employed in Eastern Europe may have a tendency to work being quite forthright and blunt; however, things can be different for the ones living in the western part.
Therefore, in such a cultural difference looking for the ideal candidate could be extremely easy if you are following adequate rules and regulations. The best way to make things more productive is by committing your time to incorporate knowledge, expertise, and familiarity with all the latest tools and frameworks.
9. Talent Acquisition.
Acquiring talented individuals is not only the problem of high-tech companies, but it is a major problem faced by many academic writing services providers. According to most of the owners of leading enterprises, hiring of offshore programmers residing outside their country leads them towards more revenue generation; employs working at lower rates.
European and US businesses experience problems in finding adequate staff. There is an excess of talented professionals in Ukraine, for instance. This countryside is renowned for being one of the several engaging tech centers in the business for those seeking for high-tech development solutions.
10. Invest in Training & Cultural Exchange.
Last but not least, you just need to make investments in training your employees for the cultural exchange, which they can experience while working as a team under the same roof.
You need to make sure that you appoint the offshore team that affirms acts according to your company policies, regulations, and values.
To avoid any cultural gap within your team, you need to find practical solutions to pave the way towards a more efficient and smoother workflow between you and offshore developers and ones working as in-house.
Conclusion
As a recruiter, things and situations can vary as per your personal acumen; however, the facts mentioned above are ones that can effectively help anyone in achieving their hiring goals.
The process of hiring could be made easy and effective you have a proper guideline that you are following to avoid any further hassles for your company.