Healthcare software development is going through a period of considerable acceleration. In fact, eHealth development has dominated activities within the industry for the past few years.
According to the 1H and Q2 2019 Digital Health (Healthcare IT) Funding and M&A Report, digital health companies have received over $40 billion in venture capital fundings (since 2010). They have also raised about $30 billion over nine years.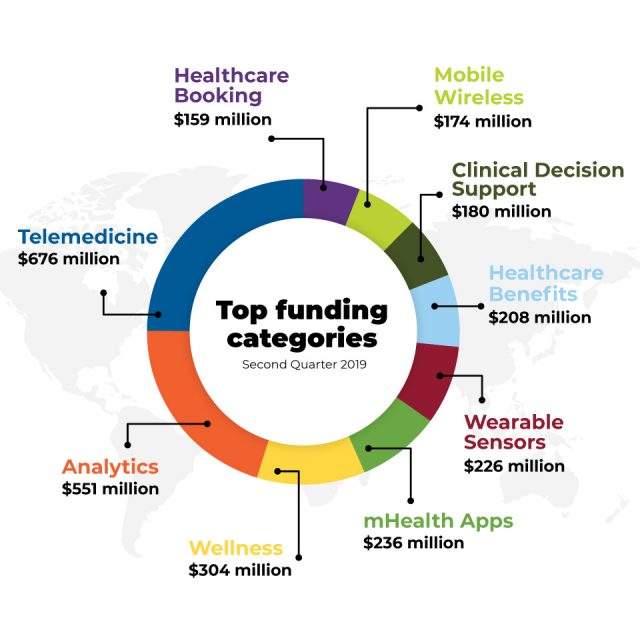 The top funding categories in the second quarter of this year are as follows:
Check out a related article:
Telemedicine - $676 million
Analytics - $551 million
Wellness - $304 million
mHealth Apps - $236 million
Wearable Sensors - $226 million
Healthcare Benefits - $208 million
Clinical Decision Support - $180 million
Mobile Wireless - $174 million
Healthcare Booking - $159 million
According to Deloitte, global spending on healthcare will rise by 5.4% annually to over $10 trillion by 2022. As more consumers (or patients) embrace digital health solutions, technology will be the catalyst that transforms how healthcare is delivered.
With so much investment and activity within the sector, what are the healthcare software development trends we should know about? Let's take a look.
Artificial Intelligence (AI) Enables More Accurate Diagnosis
Misdiagnoses are still a significant problem in North America. According to BMJ Quality & Safety, approximately 12 million Americans who receive outpatient care suffer a misdiagnosis. That translates into 1 in every 20 patients treated at an American medical facility every year.
However, with AI-based eHealth development, misdiagnosis and other human errors can soon be a distant memory. Clinicians at the Rady Children's Institute for Genomic Medicine, for example, have leveraged machine learning (ML) algorithms and clinical natural language processing to accurately diagnose rare genetic diseases (faster than live human doctors). This approach can provide quick answers to physicians caring for infants in intensive care (and of course, help save lives).
According to Dr. Stephen Kingsmore, MD, DSc, President and CEO of RCIGM, "some people call this artificial intelligence, we call it augmented intelligence. Patient care will always begin and end with the doctor. By harnessing the power of technology, we can quickly and accurately determine the root cause of genetic diseases. We rapidly provide this critical information to intensive care physicians so they can focus on personalizing care for babies who are struggling to survive."
PathAI, on the other hand, is using ML-powered technology to help pathologists in making more accurate diagnoses. The company is currently on a mission to reduce the number of errors in cancer diagnosis while developing methods for individualized medical treatment.
Check out a related article:
IoMT mHealth Apps to Reduce Hospital Congestion
The Internet of Medical Things (or IoMT) has come a long way in recent years, and today, different devices and applications can be used to enhance the level of care. When patients are able to get the care they need at home, they don't need to make a trip to the nearest hospital or clinic.
Patients living in rural areas, for example, or patients with mobility challenges can leverage IoMT systems at home to enable remote monitoring and emergency responses. This category in eHealth development is going through a period of acceleration to meet the demands of an aging population.
Clinical grade wearable devices are similar to those used in the fitness space. However, the difference is that they're built to manage specific health conditions. Unlike the FitBit, these wearable sensors often demand a prescription.
Wearables like greenTEG, for example, are designed to track core body temperature and heartbeat. This information can be a critical parameter to a patient's health and can help prevent the occurrence of conditions requiring urgent medical care.
Similarly, Nanit Breathing Wear works with the Nanit Plus baby monitor to keep track of the baby's breathing motion in real-time. Whenever there's cause for concern, the device will send out an alert immediately. So parents with sick children can still take their babies home and (possibly) manage to get a good night's sleep.
When you connect smart sensors and eHealth mobile apps, patients can also engage in virtual consultations with doctors. This approach enables medical professionals to not only see and hear the patient but also access their real-time reports, taking telemedicine to the next level.
The Salus Telemedicine App, for example, that we developed for one of our clients, helps patients connect with medical experts through mobile/web applications, video chats, share files, and more. This approach makes consultations more accessible and more engaging.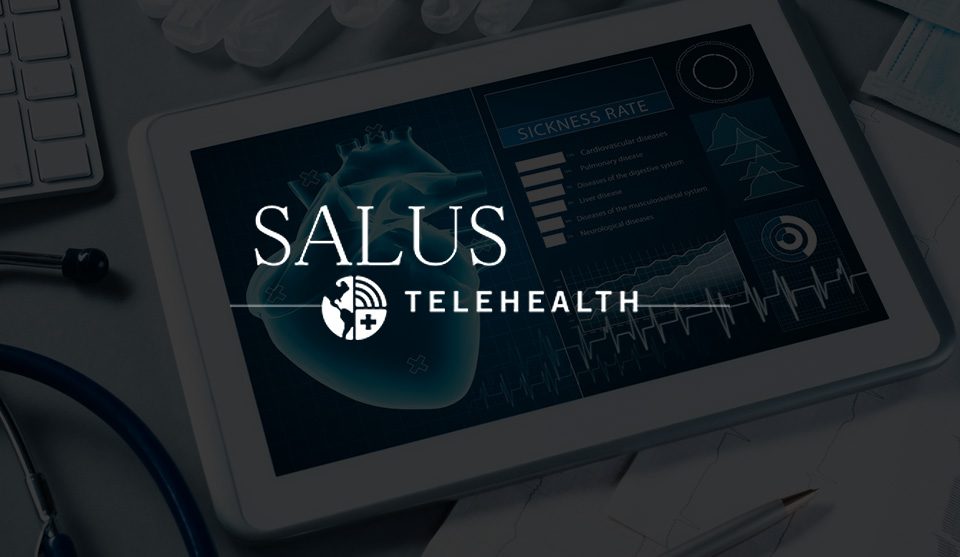 Some of the foot traffic at hospitals and clinics can be directly attributed to prescriptions. By taking a remote approach to this function, e-prescription applications can be used to send prescriptions directly to the pharmacy (negating a trip to see the doctor).
The DECIDE Treatment app, also developed with Intersog's help, can help patients with bipolar disorder by tracking their history at the pharmacy and alert them when they need a refill. e-Prescription apps can also be leveraged to remind patients to take their medicine on time and track changes in their condition.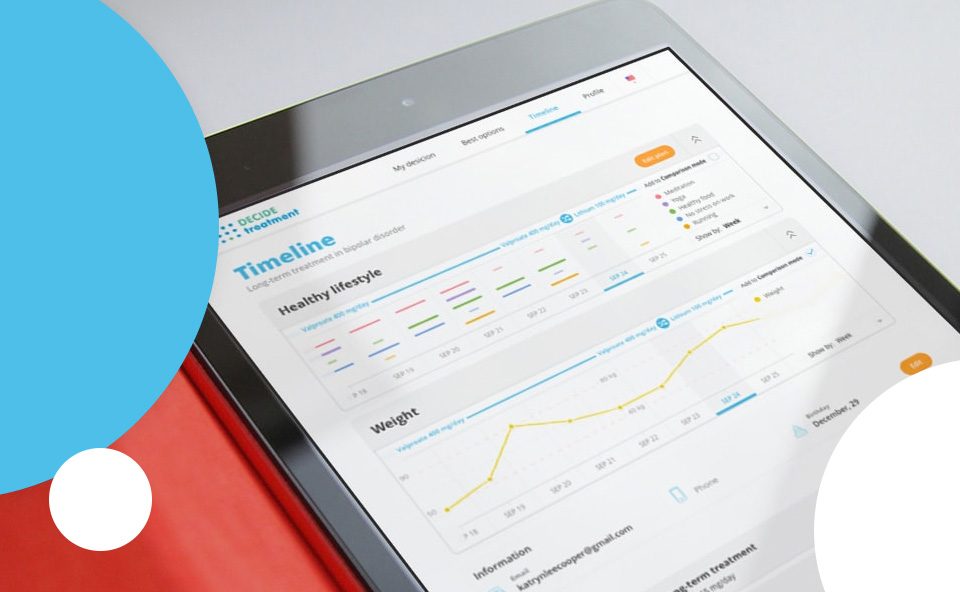 IoMT and Predictive Analytics Enable Efficient Hospital Management
Just like any other organization in a digitally transformed world, hospitals also need robust management software to better manage facilities, staff, doctor-patient interactions, and much more.
All the data collected by these smart sensors can also help medical professionals track the spread of diseases, prepare for periods of high patient traffic, and better manage their inventory with the help of hospital management software.
For example, IoMT sensors, big data, and custom-built software can help healthcare facilities engage in the following:
Asset management
Efficient management of Electronic Health Records (EHR)
Laboratory management
Patient flow management
Staff monitoring and management
Temperature and environment management
When healthcare software development initiatives focus on IoMT, we can enhance the efficiency of medical services. This is achieved by controlling each touchpoint in the patient's journey to deliver improved patient experiences.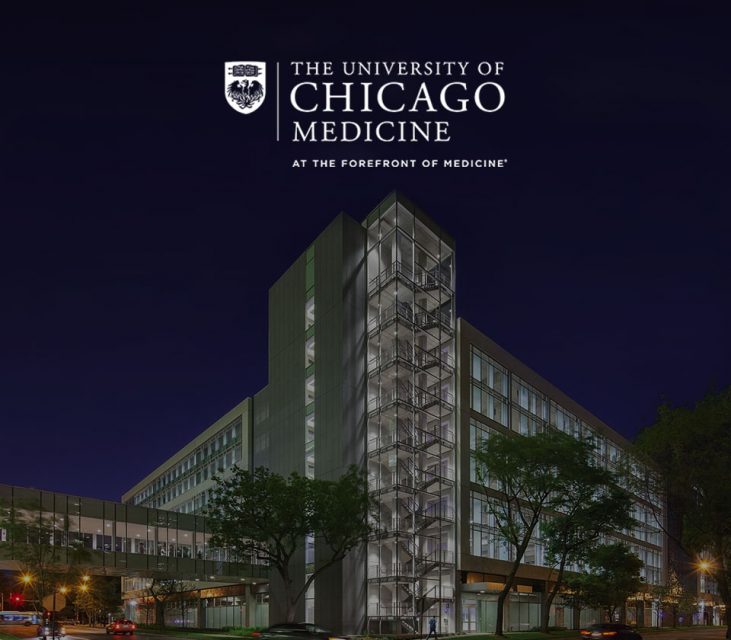 We experienced this for ourselves when Intersog built a robust service desk application for The University of Chicago Medicine (UCMC). When the digital health application was deployed, it enhanced the overall efficiency of hospital operations.
Blockchain for Enhanced Security of EHR
When it comes to medical records, the future of healthcare software development might be shifting toward the blockchain. Hosting sensitive EHR on the blockchain, for example, has attracted some controversy, but the idea isn't going away.
Massachusetts General Hospital, for example, recently partnered with the Korean blockchain startup, MediBloc, to explore the mechanisms that can complement the EHR system.
According to Maria Palombini, Director of Communities and Initiatives Development at the IEEE Standards Association, "when you think about all the data (in an EHR), what do you put in it? Genomic data, hospital records, immunization records, lab results – there's an enormous amount of data. The question then becomes, 'Do I have to do this over and over every time I go to the hospital or I go to my doctor?'"
The goal here is to achieve the rapid exchange of sensitive patient information in a highly secure ecosystem.
In this scenario, the blockchain has the potential to solve an age-old problem in the industry. It can help share highly sensitive information with multiple stakeholders while maintaining robust security.
So rather than only allowing access to a single database, patients can enable healthcare professionals to access all the information collected throughout their lifetime. When we visit our doctor, all we have to do is provide a token to enable access to our medical records.
However, the decentralized ledger, while anonymous, is still not private. So if we're ever going to see this idea come into fruition, there needs to be a mechanism to mitigate these issues.
The future of healthcare is digital. So you can expect more to come out of the eHealth space in 2020 and beyond. Not only do digital health solutions make life easier, they also directly impact our quality of life.
If your next project demands a healthcare software development team, we can help! Reach out to Intersog for a FREE no-commitment consultation.