The leap in eCommerce acceleration is continuing to grow by 23% year-over-year, and has been brought about by cutting-edge web, supply chain, and mobile technologies. People can buy from anywhere at any time, and this has opened the door to rapid hyper-growth in the eCommerce space.
The opportunity for small businesses to compete with large retailers has drastically shaped the landscape of eCommerce. Companies such as Wix, SquareSpace, and Etsy are enabling small businesses and sole proprietorships to join the eCommerce rankings, and set up online stores in a matter of hours.
Artificial Intelligence (AI) development has ushered eCommerce into a new era of growth that has helped to raise audience engagement, buyer conversion, web traffic, and fueled a $3.53 trillion dollar market in the US alone. This number is projected to grow to $6.54 trillion in 2022. AI is now a normal part of the customer lifecycle, and is fluidly engaging shoppers, providing unique encounters, and creating memorable browsing experiences for consumers.
Check out a related article:
The Main Differences Between Brick and Mortar and eCommerce Shopping
Convenience is the one word that exposes the contrast between brick and mortar shopping experiences and eCommerce. The pace of society is moving faster and faster, and this is increasing the demand for higher efficiency shopping and on-demand necessities such as groceries and everyday essentials. The preference for physical locations does depend significantly on age, location, and industry. Still, most consumers enjoy shopping online for the speed and accuracy that it brings.
eCommerce businesses are using stunning digital layouts that are at the intersection of design thinking, Human Computer Interaction (HCI), and best practices within User Experience (UX) methodology to provide memorable online shopping experiences for consumers.
The DNA of Intelligent Automation
Large eCommerce retailers such as Amazon are reaping the benefits of Intelligent Automation (IA), which is the merger of Robotic Process Automation (RPA) and Artificial Intelligence (AI). Together, these modern technology powerhouses automate end-to-end solutions for factories and warehouses that require highly complex and precise speed, accuracy, and agility.
IA also consists of a few other nodes, such as cognitive technologies and analytical capabilities. Other innovative automation capabilities that IA produces for the eCommerce industry is the ability to automate things such as inventory, back-office reporting, and analytics. Anything repetitive such as reports or product labeling can also be automated using IA functionality.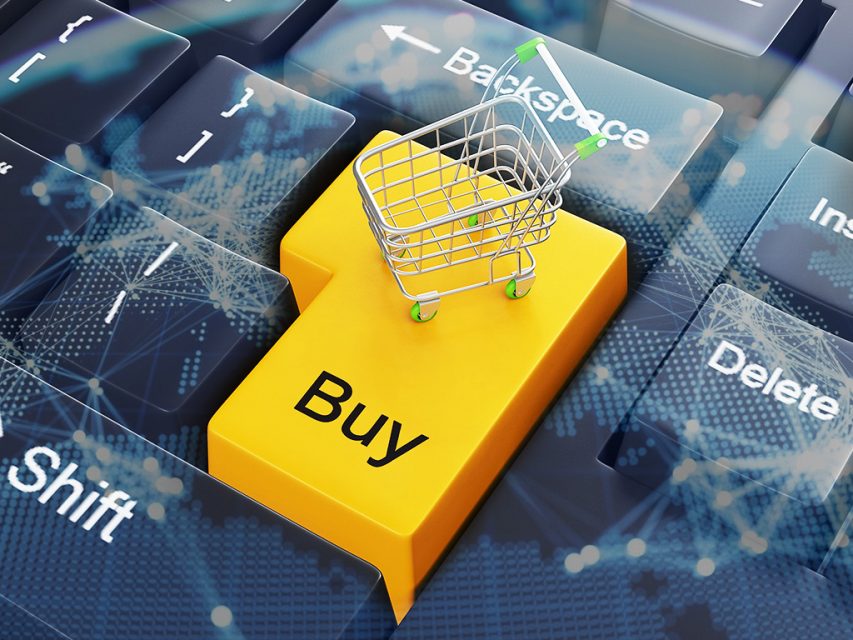 Here's How AI Has Changed the Landscape of eCommerce Forever
Customized Shopping Experiences: Machine Learning has made it clear that customizing shopping experiences is converting browsers to buyers. Customers often feel more connected to brands when they have a personal digital space to express their own personality, such as personalized account access that tracks activity. Many companies are creating personalized digital brand spaces, both online and through mobile apps that create customized shopping experiences.
The Power of Product Recommendations: Precise product recommendations are the key to expanding audiences for many eCommerce retailers. Machine learning is launching analytics capabilities into hyper-drive by using targeted product recommendations to pinpoint audiences. Big Data is a prominent player in this space as well because it provides significant and diverse sets of data that are laser-focused on consumer behavior. Some companies are using AI-powered face recognition technology to log the amount of time that customers spend in stores, and then use that data to track customer interests.
Check out a related article:
Voice Search: Voice-activated devices and capabilities are currently transforming eCommerce. Successfully converting shoppers to buyers comes down to how quickly customers can find and purchase what they want. This seems like a straightforward process, but to craft a technology-driven solution that drives this specific behavior requires modern tools that can take action. This is the power of AI.
Smart Devices: Smart devices such as Google Home and Amazon Alexa have taken ease of access to a new level that provides customers with a lightning-fast way to order necessities, place repeat orders, and much more while on the go.
Chatbots: Intelligently trained chatbots that help customers navigate websites are serving as store representatives, and are creating a digital interpretation of shopping in person. Chatbots are also a gateway to customer service agents that can be requested through the same platform. The end result is that customers are provided with stellar service that impacts their entire purchasing experience.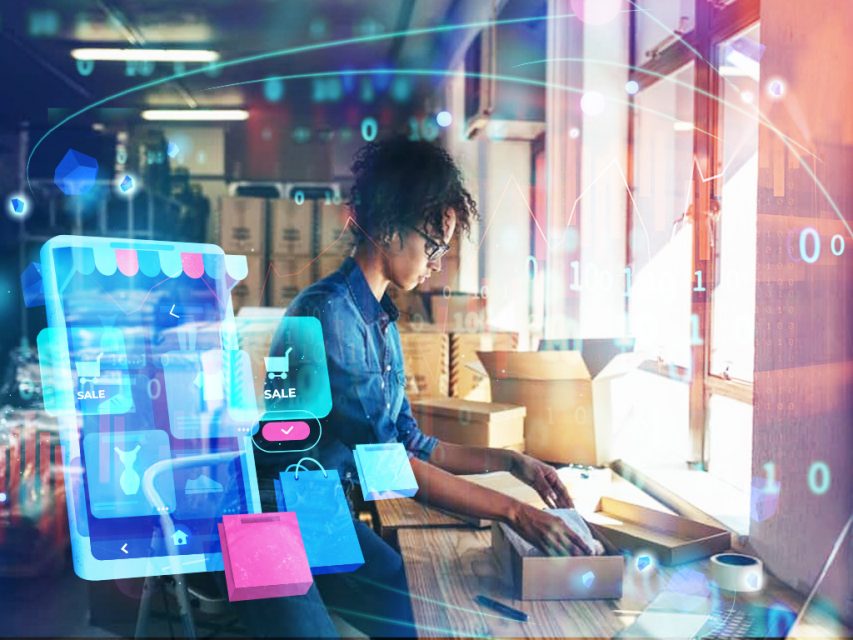 Future AI Projects That Will Impact the eCommerce Space
Blockchain and cryptocurrencies have a significant future in eCommerce. Alternate payment options can be configured for eCommerce purchases, and there is also a capacity to encrypt deliveries and make reordering far easier.
Advancements in Augmented Reality could make a significant splash in the eCommerce space because it can bring the joy of shopping in a physical store to a whole new level, and launch a new era of digital shopping experiences.
Drone delivery and robotics are already starting to arrive on the scene and will help companies cut costs by guaranteeing more reliable deliveries. Using drone-enabled drops can also make same-day delivery a broader service offering to shoppers, and close the gap between brick and mortar stores and eCommerce even more.
Although Virtual Assistants have been around for some time now, their popularity is still growing, and peak utilization has yet to be attained. For those that utilize them currently, speech recognition capabilities are providing a flood of product information to shoppers within seconds.
The future of online retail is bright. Customers can expect a wide array of shopping experiences as the advancements in modern technology offer superior buying encounters that shoppers can access from anywhere in the world.