douua.org has just released new results of their ongoing programming languages rating based on the survey of almost 6,100 software developers of whom 92% reside in Ukraine and 8% live and work abroad. Almost 20% of participants polled have 10+ years of experience in software engineering, about 10% have 5 years experience and over 20% are junior with only 1 year of experience.
Key survey findings are as follows:
Java remains the top programming language both in terms of current use in projects and developer choice
A gap between Java and C# has become larger compared to the same period last year: 7% in January 2014 vs 4% in January 2013
JavaScript has become more popular than Python
PL-SQL has shifted ActionScript down and actually got to the Top 10 Languages this year
Scala is topping Developer Satisfaction Index as of January 2014
Microsoft Technology Stack grows slower than the market
Besides JavaScript, the most popular auxiliary programming languages are Java (7% market share), Shell (6% market share), and T-SQL (6% market share)
See more details in the diagrams below:
1. Top 10 languages developers use in custom software development projects (as of January 2014)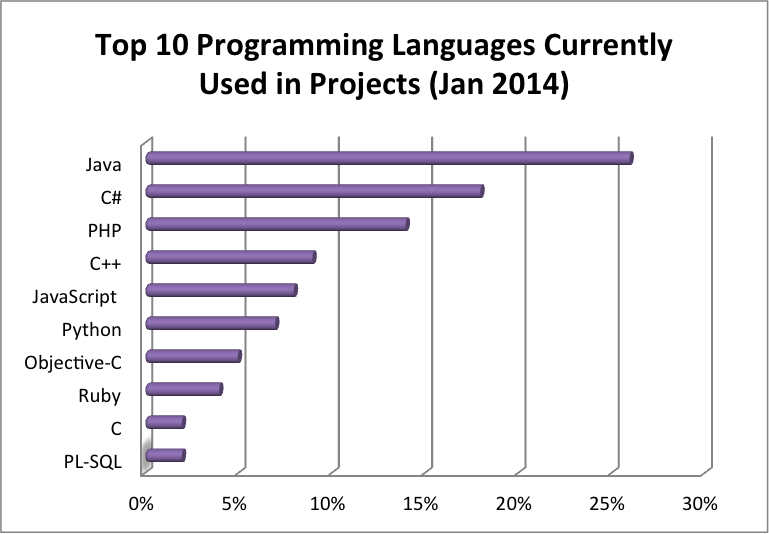 2. Top 10 languages developers would choose for software development if they had a freedom of choice (as of January 2014)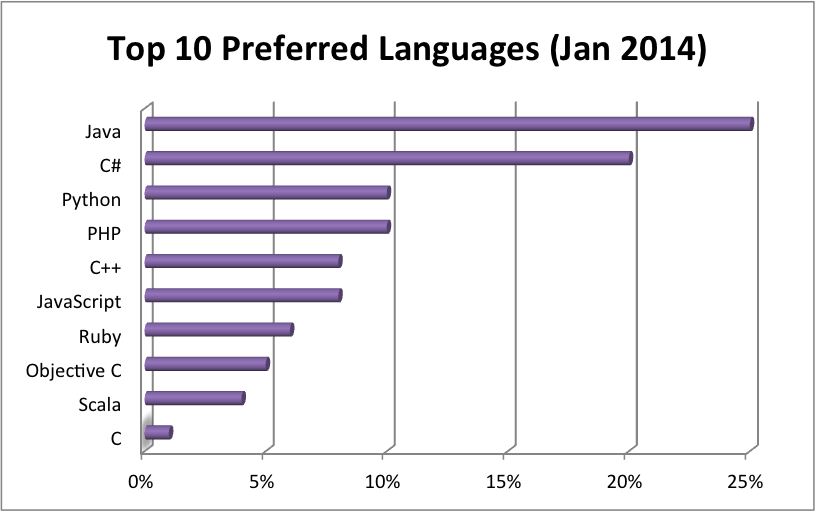 3. Top 10 languages developers use in their pet projects (e.g., startups, hobby projects)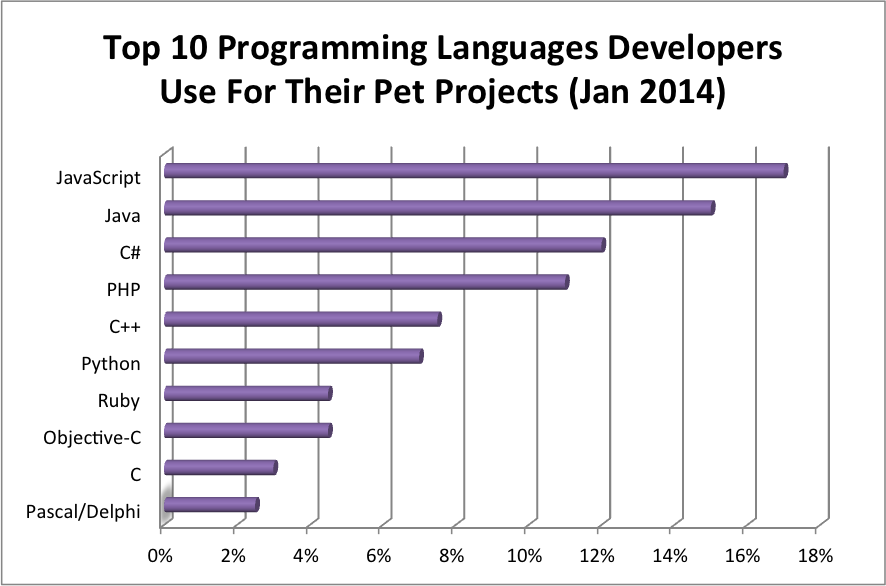 4. Developer Satisfaction Index as of January 2014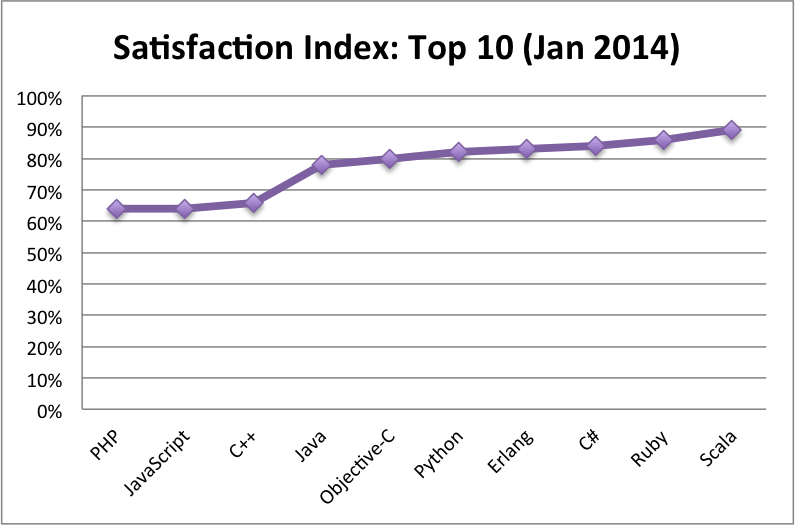 This index demonstrates percentage of people using a certain language and preferring to use it for new projects going forward.
Read more about ios app development.
You may compare this rating by douua.org with RedMonk's global rating here to see a certain discrepancy.
Since Scala is already in Top 10 preferred languages and topping Developer Satisfaction Index, does it have a chance to get to Top 10 Languages globally by January 2015?
Source: douua.org, 2014