Are you struggling to find a valuable and trusted IT team for your product development project?
Well, we are aware of all the issues you might be facing. In such a competitive industry, the shortage of IT talent and the challenges product companies meet are real!
According to an annual survey of 3,000 companies conducted by KPMG, 65% of them couldn't find the right IT professionals resulting in an unbreachable gap within the tech industry. Having this fact in mind, companies with limited resources are mostly affected.
Check out a related article:
Once you have a product to be developed or get launched, you will most certainly need an IT team. Even though most companies would already have several in-house engineers to work on day-to-day tech issues, they will face the lack and shortage of IT professionals once they delve into the process of product development. This is the exact moment when you can get help from a tech company to get a dedicated team of experts.
In this article, we elaborate on:
the options you have when you decide that you need a tech team for your product;
several aspects of why hiring a dedicated offshore team is a better option compared to an in-house product development team;
the process of building a dedicated IT team;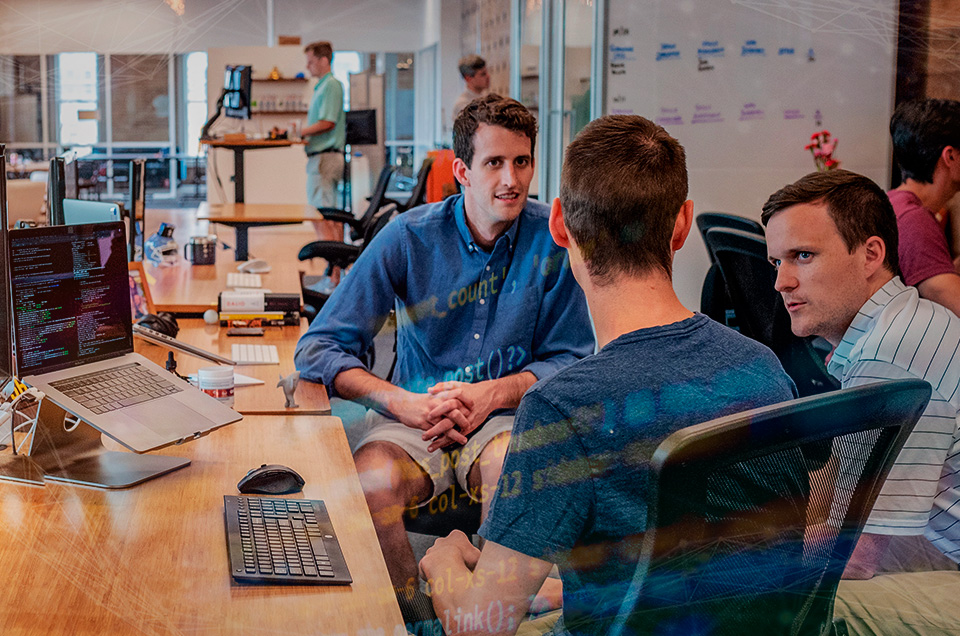 What Are Your Company's Options If You Need a Dedicated Tech Team?
When it comes to product development, there are two ways to get the work done:
1. By getting in-house IT employees;
2. Getting a dedicated tech team chosen by engineers and IT consultants for you.
If you choose the first option and decide to go for an in-house IT team, some of the challenges that you will face are the following:
Check out a related article:
You will have to hire employee-by-employee and we all know that the regular recruitment processes can take quite some time.
The employees will be on a payroll, no matter how effective are the results they are showing.
With an in-house team, you'll limit yourself to local employees only. This way you miss the chance to work with global experts! According to SkillValue Report of 2019, the top 5 countries with the best web developers are Slovakia, Ukraine, Mexico, Poland and Hungary. Considering this, maybe it would be better to go for a remote team.
The flow of the product development will be disrupted every once in a while when an employee goes on vacation or take a sick leave. This way you'd have to spend your resources to get a quick replacement for the empty spot.
The highlight of hiring an in-house team is the adaptability to the company culture and their overall integration, upgrading of their skills and knowledge.
On the other hand, building or hiring a dedicated software development team means that your company will rely on an external IT team for product development. Investing in a dedicated team is a more cost-effective alternative than going for an in-house team. Just check out the numbers in the photo below and choose from where it's most convenient for you to choose your team.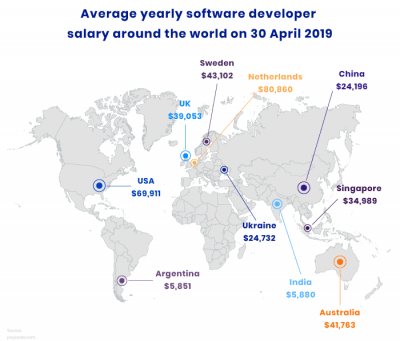 However, you might face some issues, such as miscommunication. In order to bridge any potential gaps, make sure you choose a reliable IT consulting partner and use their staff augmentation services. Some of the perks that you'll enjoy when choosing a dedicated tech team are:
Decreased TCO - you'll pay the team for the hours they work and the results they offer you.
You hire a whole team at once. They also might know each other or have already worked together previously on other products or projects. This will reduce the chances of conflicts throughout all the stages of product development.
Access to a greater talent pool to start at your convenience. You get to choose who you'd like to be a part of your tech team. Also, if an employee wants to take a vacation or sick leave you'll get a quick replacement that will be rapidly integrated into the team.
You don't have to worry about providing space and equipment to a dedicated team because your IT partner will handle it.
Your staff augmentation service provider does the whole process of recruitment, selection, onboarding and monitoring your dedicated team. You can jump in any part of the process or simply trust them to provide you with a quality product at the end.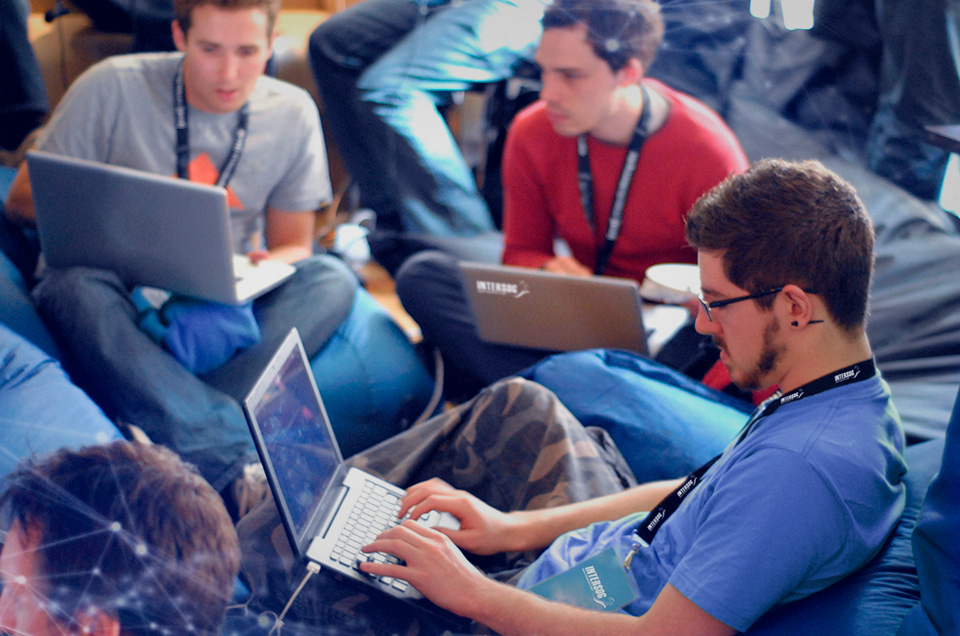 The Process of Building a Dedicated Team for Your Product
Once you partner with a tech company to be your IT consultant and help you build a dedicated tech team, it's essential to get an insight into the processes that will take place. Here's what the dedicated team placement and talent recruitment look like in 5 simple steps:
HR Venting - Collaborating with regular recruitment or staffing agency to get to a dedicated tech team is not as effective collaborating with an IT consultancy. This is because a tech company will have a more valuable insight into your needs concerning the product and the talent available on the market compared to a recruitment agency.
Interview - Once there is a pool of potential team members, the interview is done by an experienced tech professional to get a grip on the candidate's seniority level.
Culture Match - When building a dedicated team, it's essential to get employees who match your company culture, vision, goals, etc.
Project Management - Assigning each team member to do a specific task to realize the project.
Monitoring - The tech company will monitor product development from the very start. The management will be done by your IT consultant that provides you with members of the dedicated team. This approach guarantees the delivery of a quality product.
Final Thoughts
As you have read, building a dedicated team is a very cost-efficient way to develop your product. This way, you don't have to bother with all the challenges and costs that come with an in-house IT team. The value that dedicated teams bring to a company has been recognized by many successful companies. So, maybe it's high time you start thinking about this direction.