One of Chicago's Top Mobile Apps Developers 2014 acquires Ukrainian innovative IT company for USD 2.5 million in cash and stock.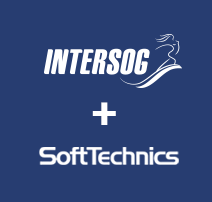 Chicago, IL, USA, June 2, 2014 – Chicago-based provider of web and mobile software development services Intersog today announced the acquisition of Ukrainian IT outsourcing company SoftTechnics with their delivery center in Odessa, Ukraine. Intersog has acquired SoftTechnics for USD 2.5 million in cash and stock.
The acquisition is expected to boost the efficiency of all software development activities as well as give new momentum to the Ukrainian apps and games development market. Some of the top priorities of this new venture will be the enhanced support of the local games and mobile development communities in Ukraine, Europe and the United States, as well as new IT education and knowledge sharing initiatives and events.
Check out a related article:
Commenting on the deal, Igor Fedulov, CEO of Intersog, said:
"As a result of this deal, Intersog will be able to implement our strategic growth plans faster and much more effectively. We've been in software development business for almost 10 years now, and have established our brand as a reliable software development partner and a caring employer both in Chicago where we're headquartered, and in Ukraine, where we currently run two R&D centers. By acquiring SoftTechnics, we gain access to additional European markets, add a highly competent mobile development team to our in-house capabilities, and expand significantly our current client base".
Alexei Lupanov, CEO of SoftTechnics, added:
"This acquisition puts an end to harmful practices such as "IT personnel hunting", "salary races", and price hypes. This crucial step delivers a unique value for our clients. We do a level-up on every aspect of our work, offer a wider range of services to a wider range of customers across the world. Ultimately, it's the clients who win big".
More information, including new locations and business focus, is expected to be released by mid-June 2014.
About Intersog
Intersog (www.intersog.com) is a Chicago-based provider of web and mobile software development services. Founded in 2005, Intersog has built over 1,000 own and white label iOS, Android and Windows Phone apps, and provided custom software development services to companies of all sizes - from startups to Fortune 500 enterprises - in the automotive, education, online retail, digital media, entertainment, gaming, healthcare, sports, and other industries. Intersog is named One of Chicago's Best Mobile Apps Development Companies 2014, and UK's Top 10 Android Developer as of May 2014.
Check out a related article:
About SoftTechnics
SoftTechnics (softtechnics.biz) is a Ukrainian IT company specializing in mobile and web applications development with premium-class delivery centers located in Ukraine. The main focus of the company is on setting up offshore software development centers and dedicated teams for clients all over the world. Founded in 2007, SoftTechnics offers its clients premium quality solutions based on principles of transparency, scalability and reliability. SoftTechnics is dedicated to the idea of taking IT outsourcing to next level.
Media Contact
Viktor Bogdanov
Digital Content Manager / PR
Intersog
vbogdanov@intersog.com
LinkedIn