Artificial Intelligence (AI) has come a long way in recent years and promises to transform how we work and live our lives. From healthcare to manufacturing to automated cars, we're already starting to see the potential of this groundbreaking technology.
In finance, AI has been quietly working behind the scenes to transform the industry. Banks are already leveraging AI in FinTech to automate processes, secure customer identities, and optimize fraud detection and prevention procedures.
When it comes to the customer, AI also helps better engage them and build brand loyalty. This is achieved by helping people make intelligent investments and better decisions when it comes to managing their money.
Check out a related article:
In a world where living paycheck-to-paycheck is rapidly becoming the norm for a lot of people, using predictive technology to analyze spending habits to provide valuable advise has the potential change people's lives and help secure their future.
As a result, several banks and startups have already zeroed in on this idea and have rolled out mobile apps with intelligent financial assistants to help manage your money better.
Identifying Potential Saving Opportunities
When we shop, we're basically creating data and this information has been leveraged by advertisers and retailers for many years to entice and sell products. However, this same data can also be leveraged to analyze your activities and identify potential opportunities to save money.
This can also be taken a step further by leveraging data generated by your Internet of Things (IoT) gadgets to see if you're wasting money on your utilities. It can also be used to remind you to pay your bill on time and avoid incurring unnecessary late fees.
With this technology, your past spending habits combined with your future financial goals will be presented to you visually to make it easier to understand. At the same time, it can also come in the form of solid advice from an AI financial assistant who can engage in human-like intelligent conversations.
When your spending habits and opportunities to save some money are easy to understand and based on facts, you really can't come up with an argument against it.
Check out a related article:
Taking an Omnichannel Approach to Smart Finance
Some banks and startups are taking an omnichannel approach to help you better manage your finances. For example, Kasisto helps financial institutions better engage their customers through bots on multiple platforms, virtual AI assistants with deep domain expertise, IoT devices, websites, messaging platforms, and mobile apps.
With a complete solution like this, all interactions can be highly contextual and personalized. It can also be an experience similar to discussing problems with a friend who helps you find robust solutions.
While creating real value for customers, financial institutions can also use these same solutions to cut customer care costs. All this data will also create new opportunities to develop and sell contextual products.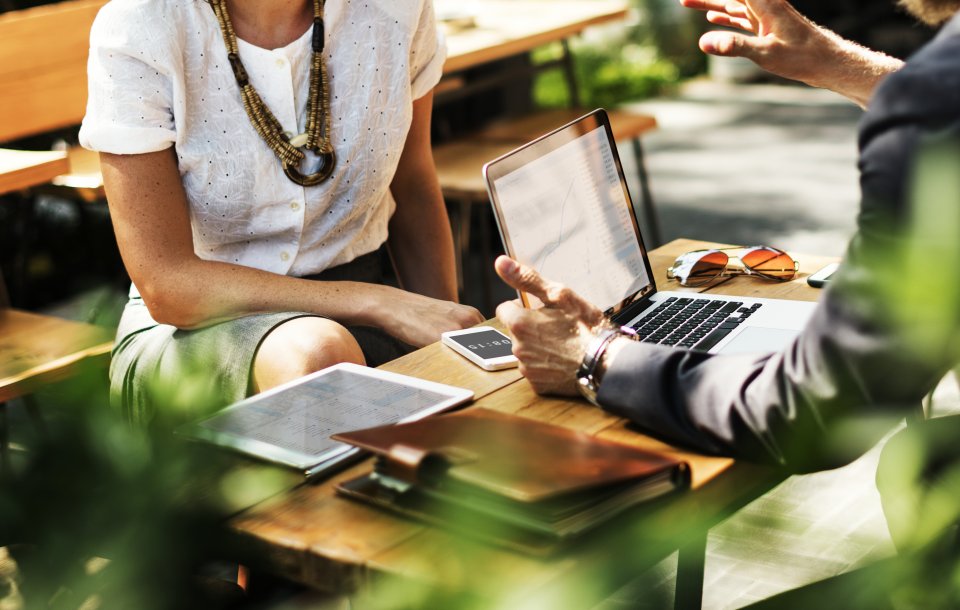 Great examples of AI helping users better manage their money are as follows:
Cleo (your personal financial manager)
Lucida (an advanced AI technology created by Clinic to answer complex banking and finance queries)
NOMI (from the Royal Bank of Canada)
Olivia (who chats with you just like any other friend)
Wallet.AI (to help the elderly with financial services)
When you use these mobile apps or interact with AI assistants on Facebook massager or Amazon Alexa, it can quickly start feeling like you're discussing your personal financial matters with a friend.
But for it to work, all these different technologies, bank accounts, and credit card accounts have to be connected to the mobile app.
This can be a significant barrier to overcome as people can be too scared of security breaches. While financial services boast some of the best security on the planet, a bot talking about your intimate financial problems or how much money you have saved on a platform like Facebook Messenger can be unnerving.
However, as AI becomes omnipresent and these types of services become the norm, you can expect intelligent financial assistants to also become a part of your daily routine. AI in financial services will also continue to improve and evolve as each entity tries to differentiate itself.
Are you looking to develop a banking or personal financial management application? We can help! Reach out to Intersog now!