Choosing the right developer for your custom software is like choosing the right contractor to build your house – if you want it to turn out perfect, you need a reliable vendor who can guarantee desired results. As much as you don't want to end up living in a house with crumbling walls, you do not want to use faulty software with bugs in it. And to make sure it does not happen, you need a reliable, experienced, and competent partner who can give you robust, flexible, and scalable software solutions that help you achieve your goals.
Before You Start
First and foremost, you've got to understand what your goals are. There's no way you can achieve a goal without knowing what that goal is supposed to look like, what you are working towards, and what it will take to get there. So, if your goal is to sell more stuff online, the means to achieving that goal might be an eCommerce solution; if you want to make your service more convenient, you might want to develop a specialized application for it; and if you want to improve your cooperation with the customers, you might need a CRM solution.
Define the Scope of Features
Whatever it is that you are working towards, you must also understand what features your future software has to have. It will all depend on the type of software you are planning to build. Custom software may have a broad scope of features that account for various unique interactions between your business and customers while typical solutions like eCommerce software have a standard set of features such as customer relationship management (CRM) and warehouse management.
Check out a related article:
Plan the Budget
How much can you afford to spend on your project? Which pricing model do you prefer within your budget? You must understand that top-quality custom software is not cheap and that it is a one-time investment that is meant to deliver a long-term benefit. Investing in such a project has the potential for a huge return on investment, so the ends justify the means here. Having figured an approximate budget, you can now go ahead and explore your options.
Choosing the Right Partner
Choosing a software development company for your project might seem like a daunting task, and it truly takes some serious deliberation to make the right choice. There are thousands of agencies offering development services all around the world, which makes it quite a challenge to select a perfect partner. Luckily, there are many ways you can shake off unreliable developers, narrow down your search, and eventually find just the right vendor who can get your digital transformation going fast and smooth.
Here we have 10 tips you should keep in mind when looking for a dedicated team of developers for your custom software project.
Experience
You don't want any rookies messing with your ecosystem, and you probably don't want to work with people who don't have any record of successful projects behind them. Look for the people who've been working in the industry for years and have already developed solutions for their clients.
Experienced companies tend to show off their portfolios on their websites and describe their success stories in great detail. Poke around and see whether they have the experience of building solutions similar to yours, check out their portfolio focusing on the software they've developed, and see if they ever worked with any prominent brands. Oftentimes, the names of their previous partners can say a lot about the company and its expertise.
Industry and Technology Expertise
It is common for software developers to work across several industries like automotive, health care, education, entertainment, and more. See if your potential partner has experience working in your industry or in a closely related industry. This means that the developers already have a profound knowledge of your industry and know which solutions might prove useful for your business.
Check out a related article:
You should also make sure the vendor has technical proficiency to work on your project. See what kinds of technologies and programming frameworks the vendor leverages to deliver desired results. For instance, if you want to build an application for managing your IoT ecosystem, you must be sure your potential vendor has experience working with this technology.
Ask for Recommendations
Talk to other people, look for the recommendations online, or go to ranking resources to find top-rated developers; that way you can gather information about the potential vendors and narrow down your search. It might help you speed up the search too, if there are places you can get recommendations from, it might just be your best idea. Word of a mouth might do wonders, and you can use that to your advantage.
Location
Location is not that critical these days as 20 years ago because remote work has become a typical approach across the IT industry. According to Vox Media, 70% of the workforce will be working remotely by 2025. This, however, does not mean you should disregard that factor entirely; the location can still play its role in the quality of the cooperation between you and your partner.
First and foremost, hiring a vendor located on the opposite side of the globe might not be too convenient because of the time gap. Basically, your developers will be working while you sleep and vice versa; this will result in frequent communication breakdowns and inconsistent cooperation. The best idea is to opt for a partner who is located at least in the same part of the world as you are.
The other important factors here are cultural matching and language. You need a partner who can really understand you both literally and figuratively speaking. The best idea here is to outsource your project to an English-speaking country or a country that has a large proportion of developers who speak good English. For an American company, it's worth outsourcing their software development to either another US-based company, Canada, Mexico, or Europe. There, you can find people who speak the same language and are culturally close to you.
Recruitment and Delivery Time
Timely delivery of the project is essential for achieving your business objectives, which is why you need a partner who can give you tangible results fast. First things first, you need a team of developers and your vendor has to be able to provide it as fast as possible while ensuring the highest quality of code. When you partner with a large development firm, you receive access to a vast talent pool of experts who will help you get your project going.
Additionally, you need to know whether your potential partner will be able to deliver the market-ready product on time. Having said that, you need to discuss the delivery timeline with the vendor and find out whether they will be able to achieve all of your project goals within the planned timeline. Nobody wants to get stuck with the project halfway through and postpone a market launch, so you need a partner who'll get the job done within the planned deadline.
Pricing
Filter companies by price according to your budget goals, but you should be cautious and not opt for the cheapest options. We do not mean to throw stones at anyone here, but the cheapest vendors are usually not the best ones. The cheaper the quote, the cheaper your end-product will look and feel, and that is exactly why you must never go too cheap.
You cannot make industry-disrupting software with cheap and inexperienced partners, that is for sure. Should you go for the most expensive option then? The highest pricing does not always equal the highest quality. At the same time, high quality can't be cheap.
The best idea is to evaluate your potential partners not by the hourly rate they offer, but by the quality of the product they deliver. As said, you must do research and choose a partner who has a proven record of expertise in your industry. After that, you may decide whether the price fits your goals.
Communication is Paramount
By now, you must've narrowed your list quite a bit, and at this point, you may start talking to the most prominent vendors. At this point, you should pay attention to how the vendor communicates and how they treat you as a potential client.
Communication is essential for achieving the project objectives, and you can only get the result you want if the communication between the client and the vendor is on point. Development companies that do not communicate with their clients on a regular basis end up creating a product that does not match expectations, which will further delay the market launch.
Maintaining constant communication with your vendor helps you guide and oversee the development process. You can arrange daily or weekly calls with your developers to establish professional and trusty relationships and make sure everything goes according to plan. Transparent communication is crucial for achieving your business objectives and developing a product that satisfies all of your requirements.
Flexibility
Modern business has to be dynamic and flexible to adapt to the changes in the market and address the newly emerging challenges with efficiency and precision. That is why your partner has to be capable of ensuring a flexible development process as your business objectives might change on the go.
The latest market trends, competition, users' preferences, and technological developments all change the way you run your business, and it is only natural that your digital transformation efforts need to account for those changes. It is unlikely that you'll need some drastic changes added to the project halfway through, but small-scale changes are quite likely. Your developers should then be able to adapt to the new conditions and adjust the development process to cater to your needs.
Software Ownership
Finding out your competitors are using the same software you paid for is quite distressing, and you surely don't want that to happen.
Custom software is owned by the company that pays for the development, not by the company that actually developed it. Of course, you must discuss that upfront to know your vendor is going to pass all the rights to the software to you. A good vendor signs all the NDA and IP agreements so that you can be sure you'd be the exclusive owner of the software and nobody else is going to use it.
Support and Maintenance
Post-development support is critical for any software, even the most expertly made and reliable one. Make sure you sign a contract that includes after-development software maintenance and backup services just to be on the safe side. It is generally a good idea to have your software supported by the same people who developed it in the first place.
Not all software development companies provide such a wide range of services but it would not be a stretch to say that maintenance and support are absolutely essential for the proper functioning and longevity of your software. For that reason, you must look for a vendor who can both develop and support your app over the period of time you deem necessary. As time goes by, you will surely need some updates or changes added to your software, and it is a good idea to have it done by the same people who developed it.
Mistakes to Avoid
There are certain pitfalls along the way, which is why you need to be extra cautious when navigating your way towards your best business partner. Some of the most common mistakes you should be aware of are the following:
Cheap and Unreliable Vendors
When facing the question of how to choose the right software development partner, you need to be reasonable and have realistic expectations. The best advice here is to never go too cheap and avoid unrealistic hourly rates that come with the promise of great quality. Cheap software will look, feel, and work as cheap software, and you cannot go against that basic fact.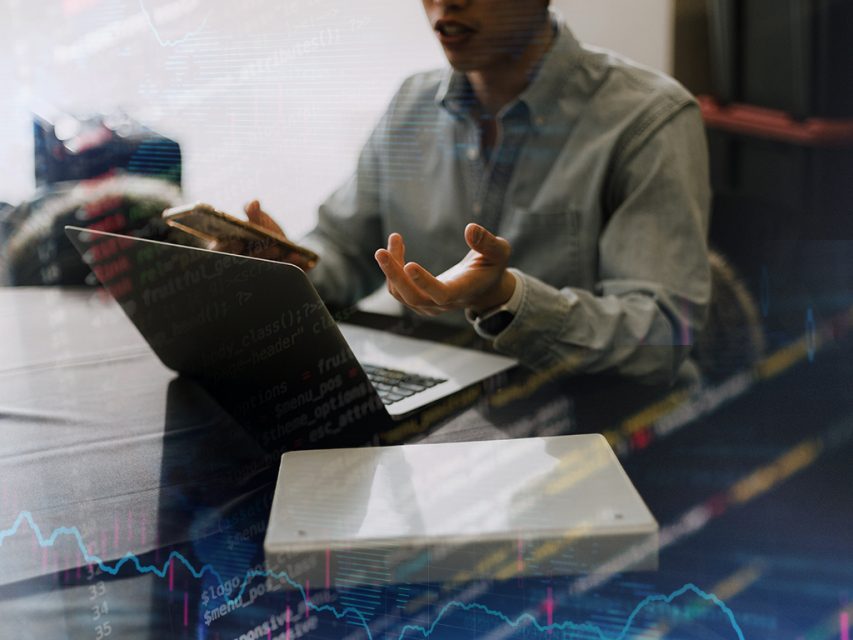 Check the hourly rates the vendor offers; if they charge something like $10-30 bucks per hour, the chances of you getting a decent product by the end of the development stage are rather low.
Lack of Experience
Of course, every development company has to start somewhere and build up a decent portfolio, so you can pot on luck and contract a company that has just a few projects behind its belt. However, if you want to play on the safe side, finding a more experienced development company is a much better idea. As said, you should check out the vendor's portfolio to see whether they have the right experience to work on your project.
Unclear Timeline
You need your product ready for the market launch within a certain timeline, and you need to know whether your potential vendor is capable of keeping up with your schedule. Of course, the larger your project, the more time it will take to develop it, but you should always work with the developers who do their job in a timely manner. Any delays mean financial losses for your business, which is why you need to avoid them by partnering with time-efficient partners.
Language Barrier
Communication is pivotal for the successful delivery of your project, and a language barrier might turn out to be a huge issue here. In most cases, developers speak at least some basic English and can maintain communication at least to some degree, but what you need are people who speak fluent English so that you can communicate all of your needs to them, and they would understand exactly what you mean. The best idea is to hire from English-speaking countries, Europe, or countries situated in the nearest proximity to the English-speaking world.
Conclusion
Knowing how to choose the right custom software development company is vital for your digital transformation and achieving your business objectives in general. If you are planning to outsource your project, look for a partner who can meet your current needs as well as your future objectives, whatever they might be. You will need a flexible and reliable partner who can deliver results the way you need them and within a reasonable timeline. 
Keeping these tips in mind, you can already shake most of the candidates off and narrow your search down. You must be careful when making your final choice, the right partner will mean the difference between superb software that meets your expectations and sets the new industry standards and mediocre software that fails to deliver desirable results.