Are you a mobile startupper pressured by investors to reduce your development budget or just looking to do more for less money?
We invite you to attend our free webinar on "How to Develop a Highly Competitive Mobile Product On a Shoestring Budget" where Intersog and ComboApp professionals will share their recipe of cost effective mobile product development and marketing, and, in particular, will address the following questions:
How to estimate your mobile idea and determine if it's really viable and able to give you a strong competitive advantage and business value?
What to go with - a native app, a hybrid app or a mobile web app?
How to plan your mobile development project and budget?
How to reduce your mobile development budget up to 50% and make your investors happy?
How to find and hire the right people to your development team fast and make your startup attractive to senior software developers?
How to launch your mobile product to a relevant app store, plan your product updates and acquire users?
Date: 26 August 2014
Check out a related article:
Time: 5 pm EEST / IST - 3 pm GMT - 4 pm CEST - 9 am CDT
Presenters: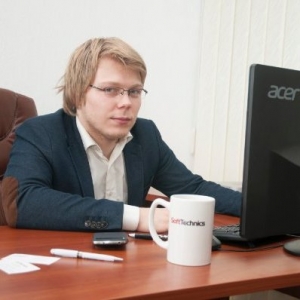 Yuriy Gorokhov, Director of Software Development, Intersog
Yuriy is the embodiment of corporate energy and the First Ukrainian Hackathon winner (2013). At the forefront of web and mobile development since late 2000s, Yuriy has successfully progressed in his career from JavaScript / PHP developer to Front-End Team Lead to CTO and Head of Development.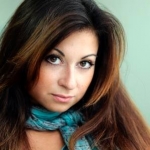 Kate Goldberg, CIO, Intersog
When it comes to innovation, customer relationships, business development strategy and negotiations – Kate is in her element. She has a vast knowledge of the digital industry and startups scene, as well as a well distinguished sales / marketing and PM career record in large-scale industry powerhouses.
Check out a related article: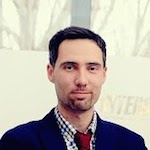 Sergiy Kanishchev, Marketing Director, ComboApp
Sergiy is a results-driven expert at launching new mobile products and strengthening current strategic positioning. He delivers a unique mix of strategy, innovation and process to maximize valuable customer audiences, and has a proven track record for managing business complexities, identifying opportunities, and offering sound solutions.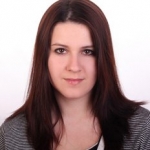 Elena Strielkova, UI/UX Designer, Intersog
Elena is an experienced web and mobile designer specialized in responsive design, typography in interface design, icon and corporate branding design, iOS 7 design, and other niches. As a freelance designer, Elena has worked with a lot of Ukrainian and foreign startups, and knows well how startups can make a difference in today's highly competitive marketplace.
Your ultimate takeaway is a clear roadmap of your mobile product development and marketing project from ideation, planning and budgeting to finding, attracting and retaining skilled tech talent to launching and driving your mobile product to top charts in the app stores.
The webinar recording is available here.