The U.S. has been leading the tech space for decades and shows no signs of slowing down. At the same time, the tech industry is faced with some serious concerns with one of them being the ongoing deficit of top tech talent.
Over the last couple of decades, Silicon Valley and the rest of the sector was able to fill the talent gaps by attracting highly-skilled foreign tech workers. However, since Donald Trump came to power, the American immigration system has become increasingly unwelcoming (to say the least).
This has had a negative impact on foreign interest in local tech jobs. While the demand for skilled workers remains about the same, interest from abroad has also tumbled in recent months.
Check out a related article:
At the same time, technology companies in hotspots like San Francisco and Seattle are also finding it difficult to attract graduates from around the country. This can be attributed to the fact that rent has soared to peak levels in these areas and scared away potential candidates.
Almost every company is also being digitally transformed into a technology company. This has created opportunities closer to home for most technology graduates.
So what's the solution to this rapidly growing problem? The short answer is Canada!
American Tech Companies Are Expanding North of the Border
Over the past year, Canadian cities like Vancouver and Toronto have grown into robust tech hubs that are well equipped to support U.S. companies. In fact, several U.S. companies have expanded their operations across the border to take advantage of relaxed immigration policies when it comes to hiring highly-skilled workers from abroad.
According to a recent study conducted by Envoy, 63% of employers surveyed are increasing their footprint north of the border. They are doing this by sending more employees there or by hiring foreign professionals to work there.
The study also found that more than half the companies surveyed did both. Another 38% are thinking about expanding to Canada while 21% already have an office in one of Canada's booming tech hubs.
Check out a related article: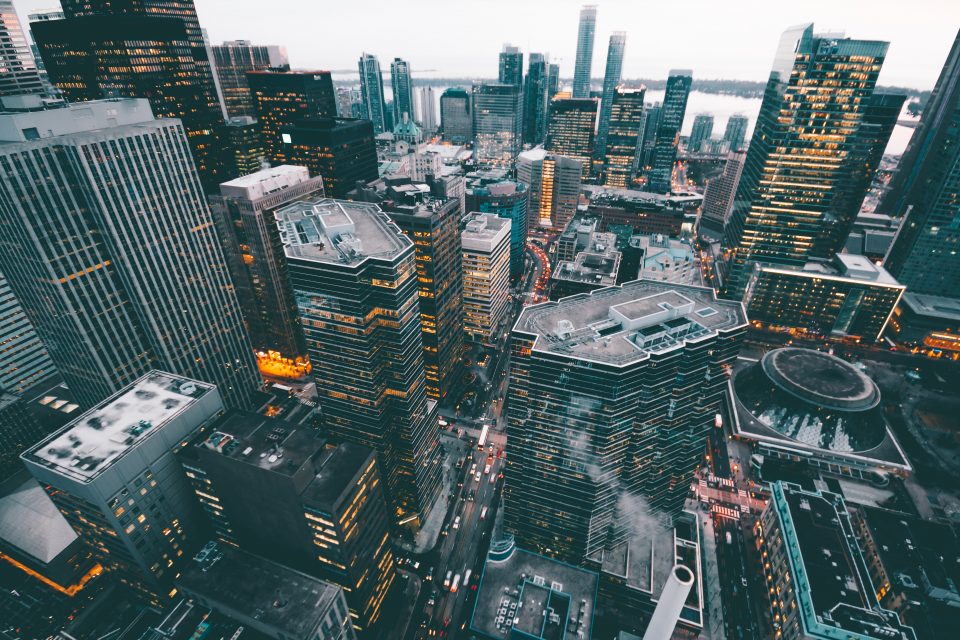 As the immigration process is much easier north of the border, highly-skilled foreign professionals are also seeking out Canadian companies and with good reason.
Take Kollol Das, for example, the founder of an Indian gaming startup who now works as a Machine Learning Engineer was offered two jobs last year, one in Toronto and the other in New York. However, since the H-1B visa process could have taken six months or much longer, New York wasn't even an option.
The visa portion of the whole process took less than a week, and it took him less than two months to make a move to Toronto. This is the beauty of the Canadian government's efforts to simplify the immigration process for the best minds in the business.
Nearshore Development North of the Border
If expanding operations to another country isn't an option, you can always nearshore your development needs to Canada. As both countries share a similar culture, language, and time zone, this process will also be far easier than working with a team halfway across the world in countries like India.
According to serial entrepreneur and the CEO of MaRS Discovery District, Yung Wu, "there's a strong correlation between talent and innovation." So America's loss is essentially Canada's gain.
But this doesn't mean that U.S. companies have to admit defeat. Instead, they can find ways to augment in-house teams with Canadian counterparts to remain competitive and relevant. Further, no matter where you're located in America, there's probably a Canadian tech hub near you.
Cities like Vancouver boast a strong presence of STEM graduates. According to the CBRE's rankings of the best markets for tech talent, Vancouver made the jump from number 24 to 12 because of leading universities in the area. It's proximity to the West Coast also ensures that it will keep leading the technology space.
Toronto leapfrogged Washington D.C. to take third place and posted the strongest five-year labor pool uptick at 54%. The only cities ahead of Toronto were San Francisco and Seattle.
However, Vancouver and Toronto aren't the only leading cities with a strong presence of technology professionals. In recent months, Ottawa saw the fasted percentage growth in technology jobs of any city in both countries.
Filling the talent gap with Canadian tech talent and highly-skilled professionals from overseas makes sense. Not only can it help American companies continue to accelerate innovation, but also protect intellectual property.
The proximity of both nations will also help rapid travel between American cities and Canadian cities where the software development outsourcing partners are based. Finally, the currency conversion rate is also highly favorable to U.S. companies (and that fact just can't be ignored).
If you're thinking about nearshoring your next project to Canada, we can help! Reach out to one of our in-house experts.
Did you know that Intersog has an R&D center in Canada? Learn more here.