Ideation. Proposal. Proof of concept. QA and testing. Beta. More testing. Final release. Support. Our team has worked on many fantastic projects, and we look forward to helping many more great brands solve their challenges.
For software and app fanatics like us, we work in a perfect area, a constantly-changing sector, allowing us to experiment with new technologies and be a part of something truly meaningful together with our customers.
Check out a related article:
Through our passion, we have been able to find great success. But how does one define success in an industry like ours? We have always looked towards our customers to gauge our competence - if they are thrilled with what we're doing, so are we.
Now there is another way to confirm our prowess. The ratings and review firm, Clutch, publishes an online magazine, The Manifest. Taking into account objective criteria, customer testimony, and project analysis, the magazine offers market insights on thousands of companies across the globe.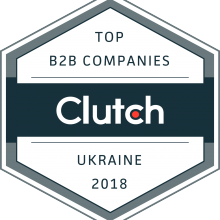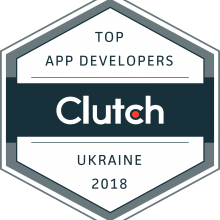 Intersog was featured on Clutch as a top software developer in Ukraine. We are thrilled with the recognition and look forward to advancing even further. Every innovative project is an opportunity for us - an opportunity we proudly take on.  
We were also recognized as a top custom software development company and a top app developer in Ukraine by The Manifest. As much as we would like to take credit for our success, we are always thankful to our customers for their honest and upbeat reviews.
One of our clients shared their project process experience in a Clutch review, "We were impressed with the initial confidence shown by their project manager. She quickly grasped what our company does and how we collect and report our data."
Check out a related article:
Another client was thrilled with the final product. "It's pretty great. They were really quite good. The leaderboard was a completely different story where I didn't know what I was doing, and they were able to guide me through the servers. It's really a cloud-based app where if you're in the Washington, D.C., area playing the Congressional with Tiger Woods and President Barack Obama, I could see your score right on my iPad. That's pretty cool stuff."
For over 12 years now, we have devoted ourselves to improving in three major areas: our core competencies, core values, and core assets. While we stick to what we know best, we always learn and test new technologies and methodologies. The success of our customers constitutes our core values, because their happiness and fulfillment are our primary purpose. And finally, our core assets manifest as our employees. We believe in creating a healthy atmosphere of collaboration for our employees with a work-life balance and opportunities to grow and create. Now, with additional ratings and reviews from Clutch and The Manifest, we can better understand our customers and improve our work.   
See how our customers achieved their goals and won new marketplaces in our case studies.