We're thrilled to announce becoming an official corporate member of Divvy, Chicago's bike sharing system with 4,000 bikes and 400 stations across the city. We signed up to Divvy's 2nd tier membership which means that from now on all Intersog Chicago employees will pay $30 per annum (regular price is $75 / annum) for using the Divvy bike service.
With this move we want to make our employees healthier and provide them with alternative options of traveling around the city.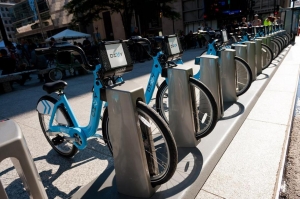 Check out a related article:
Intersog is looking forward to providing more social benefits to all our cross-border employees during 2014. Stay tuned!