Washington, DC based research agency Clutch.Co that uses innovative research to identify leading services firms that deliver results for their clients has mapped Intersog in their interim Leaders Matrix under the Top App Developers in Chicago category.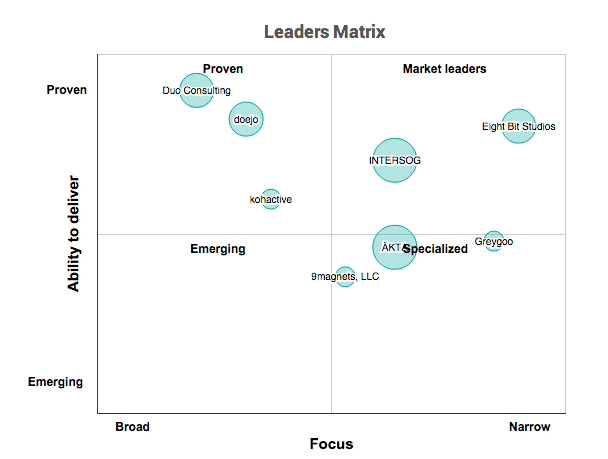 Clutch's Leaders Matrix is a 2x2 matrix where service providers are mapped based on their areas of focus and their proven ability to deliver. Leaders Matrices are developed for key service markets where unique skills are required.
Check out a related article:
To learn more about Clutch's research methodology, click here.