According to the recently published Global Games Market Report 2014 by Star Gambling, as of today Ukraine has earned $118 million in games revenues, and currently ranks #40 globally in the List of Top 100 Countries. In the Eastern European region, Ukraine ranks #4, following Russia ($1,2 billion), Poland ($280 million), and Romania ($122 million), and staying ahead of Czech Republic ($117 million), Hungary ($80 million), and Greece ($79 million).
The 2014 rating is traditionally topped by the United States ($20,4 billion), China ($17,8 billion), and Japan ($12,2 billion).
Read more about mobile app development services.
Check out a related article: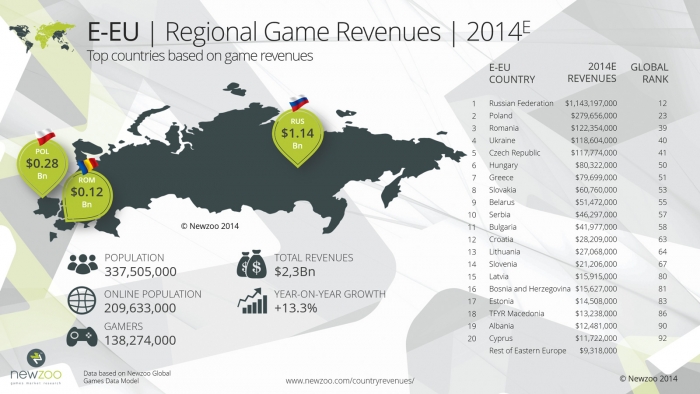 The rating is based on a combination of primary consumer research, quarterly company reports, transactional data, and census data. Total revenues are based on consumer revenues from games and exclude hardware sales, b2b services, taxes and online gambling revenues.
For more country specific results please see the Report.
Read more about ios app development.
Also, please check out my earlier blog post on the Five World Famous Games Developed in Ukraine. You'll definitely be surprised to see some among those five!
Source: stargambling.net, 2014
Check out a related article: