For project managers, every day is unpredictable. Phone calls with clients, team meetings, development planning, resolving issues, and performance evaluations require a lot of energy and confidence. To show you what it takes to be a successful project manager, we interviewed Intersog's Project Manager
Alexander Pihtovnicov,
who shared with us the joys and challenges of his everyday work.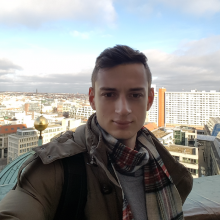 A Busy Start of a Busy Day
I like to get to the office before my morning meetings, around 9:30 am. I check my Slack and emails just to be up to date on the projects and respond to urgent & important messages from our clients and the team.
Then, at 10:30, we start our stand-up call. I usually call in 5 min before the meeting and together with the team we just yell at each other 'Wazzzuuuppp?', just like in the famous Budweiser Ad. It's more of a tradition and it helps to wake everybody up. The call itself is 15 min, where I make sure that everybody is being heard, and if there is an issue with a project we address it immediately. I moderate the calls to ensure that everyone is on the same page and we are on track with development.
Check out a related article:
Based on how the call went, I can stay and discuss other issues with some members of the team or I drop off if it doesn't require my attention.
Twice a month, we have Planning Sessions where we discuss what the team will be working on for the next two weeks and Retrospective Meetings where we talk about how we have performed during those two weeks.
11:00 am. I talk to the client almost every day. It's important for me to keep him updated. He is very passionate about what we are working on and if we are on track with our development and meet our internal deadlines. If the client is sick or traveling, then I will still send him an update in Slack or by email to keep him in the loop.
Currently, we work on building and maintaining a platform that helps connect beauty influencers with different brands for one of Intersog's clients. At first, I was a bit skeptical about this particular field, but I've come to really like my project, the people I am working with, and the client.
During or after lunch, I usually have one-on-one meetings with each team member. For me, talking to each person on the development team is crucial, since I want to make sure that everyone is being heard. Usually, those conversations don't have a specific format: we could discuss movies, music, sports, and, of course, work. At the end of the one-on-one session, we give feedback to each other, since we are all for self-improvement. We can also discuss the feedback that I gathered from other team members on the person's performance and the overall attitude towards work. Those meetings are very productive and I think they help to shed some light on many aspects of a project. If a Project Manager is not doing one-on-one sessions with his team, he/she should definitely give those meetings a try :)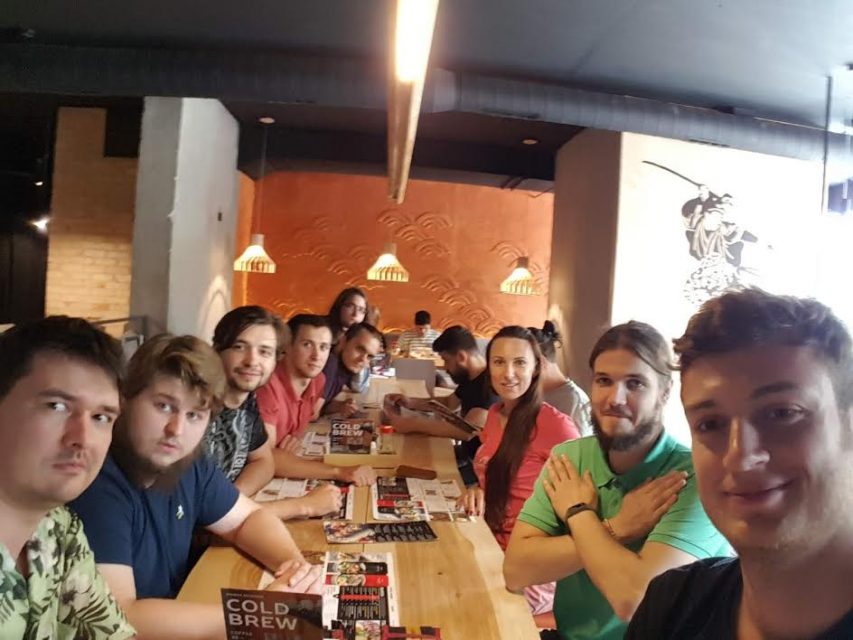 Check out a related article:
In the afternoon, I am usually busy with solving issues, answering requests from clients and the team, planning and documentation work, or anything urgent that I have to do to improve the project development process.
After work, I like to spend time with my friends and family, doing some interesting things together. One of my favorite hobbies is Muay Thai. To me this is a form of discipline that helps to clear your mind of negative thoughts, keeps you humble and full of energy. It's a great stress reliever, although it has been a while since I practiced it. I always workout to keep myself motivated and to stay fit. I'm also a movie geek, someone might say a movie encyclopedia. Going to the movies is probably one of the most exciting things for me.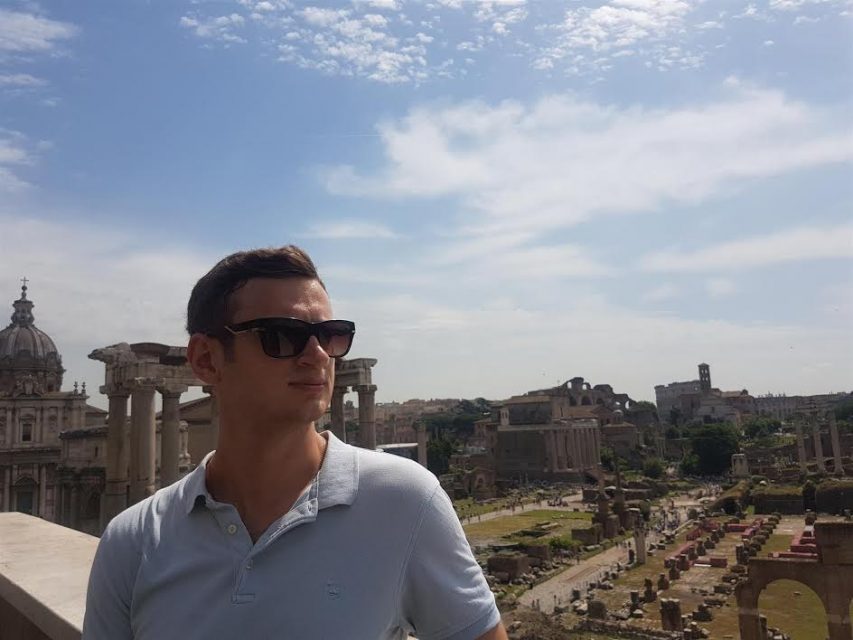 New Day, New Challenge
I think that in my work, nothing is difficult and nothing is easy. We face challenges every day and that's one of the many things I like about my job. Solving problems, finding solutions, the ability to build bridges between customers and team members - that's where I thrive.
We are building innovative technologies every day and, of course, that's challenging. If everything was easy, then where would be the fun in that?
A Secret for a Great Teamwork
I think one of the key aspects for a great teamwork is balance. Many people think that if you come to work you have to be serious and glued to your computer, but we have different values in our team. You need to have FUN when you work! If your work is not fun anymore that means there is something that we are doing wrong. We keep a very friendly and informal atmosphere, where everybody can express themselves, and we treat team members like family.
The things that we build are life-changing: we bring value to the rest of our client's team and help make their lives easier. There is no greater joy than to know that the software that we are building will be used and that the client is giving us new features to develop. We are the very definition of a startup, we are fast-growing, efficient, friendly, and, most importantly, our software saves a lot of time for other people by connecting influencers to brands.
Key Skills for Project Management Success
If you are new to project management, there are a few key skills that can help you be successful and move forward. One of them is empathy and compassion. When you are talking to your fellow team members you have to be genuinely interested in what they are saying, you have to understand their feelings, and be there for them. They need someone they can trust.
The second skill is just to listen to people. Being a great listener will help you better understand your client, your team, solve issues in the project management, and even avoid some complications.
And finally, the last skill is constant self-education and development. I would suggest to read a lot of books on management and listen to podcasts, TED talks, and everything that you can lay your hands on. Talk to people that have more experience than you in your field of interest and listen to their advice.
Want to learn more about working at Intersog and join our team? Visit our Career Page.