The holiday season is almost here, so it's time to start thinking about gift ideas for our loved ones. When it comes to those in our lives who are obsessed with technology, it can be difficult to narrow it down as the consumer electronics industry is flooded with some great products.
There's no denying that we live in the era of continuous technological innovation that allows us to talk to appliances, make video calls, and measure every aspect of our lives. With so many products to choose from, finding the right one can be difficult.
So this holiday season, we at Intersog have researched the most innovative and popular tech gifts that would make everyone's wish list in 2018 and beyond.
So what are the "must haves" this year? Let the gift hunt begin!
Check out a related article:
Fitbit Alta HR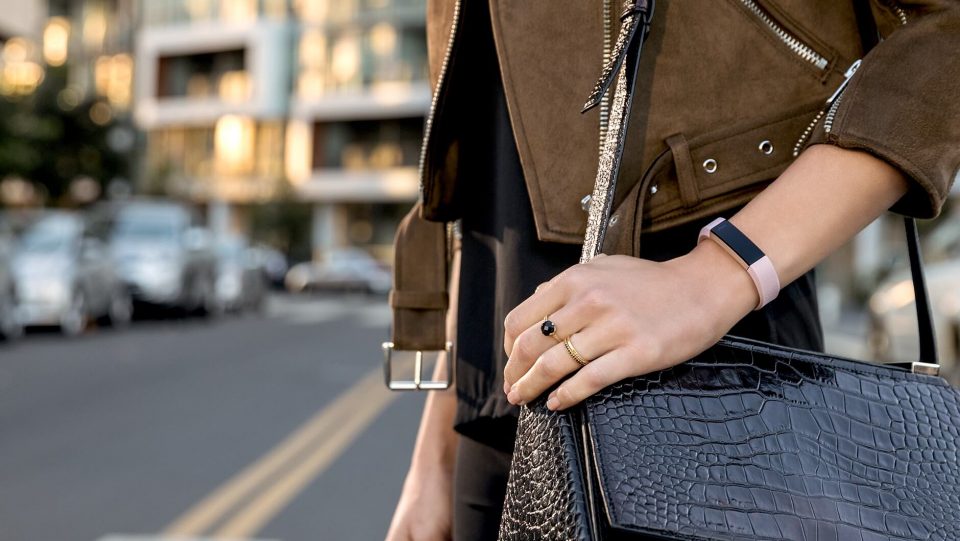 For the fitness enthusiast in the family, Fitbit's best selling Alta HR is a perfect gift. This wearable device boasts Fitbit's slimmest design (yet) and is built to monitor your heart rate continuously. This approach helps measure calorie burn more accurately and will help people achieve their fitness goals in style.
PurePulse heart rate monitoring technology will track sleep stages (like light, deep, and REM sleep) and is equipped to provide the necessary information to help you get a better night's rest.
You can also receive your calls, texts, and calendar alerts on your Fitbit Alta HR so there won't be any need to compliment it with a smartwatch. With approximately seven days of battery life, this device will track your steps, distance, and the calories burned every second of the day.
Gear S3
For that CTO in the family that loves to go off the grid in their spare time, Samsung's Gear S3 will make a great holiday gift. As this smart wearable device is equipped with a built-in GPS system, they will always stay on track and on the map.
With smartwatch models like Gear S3 Classic (that boasts modern luxury) and the Gear S3 Frontier (for rugged adventure), your loved ones can stay connected even if they leave their phone behind.
Samsung's Gear S3 smartwatch lasts for up to three days on a single charge and was developed with military-grade durability. As you can access thousands of mobile apps by turning the steel bezel, you can hail a ride with Uber or pay for purchases using Samsung Pay.
Check out a related article:
If they like to go on camping trips, you can compliment the Gear S3 with BioLite CampStove 2 which works as a hybrid stove and charger. Weighing just two pounds, this device makes cooking outdoors a seamless experience (with its enhanced power output and air controls).
Twelve South PowerPic Photo Frame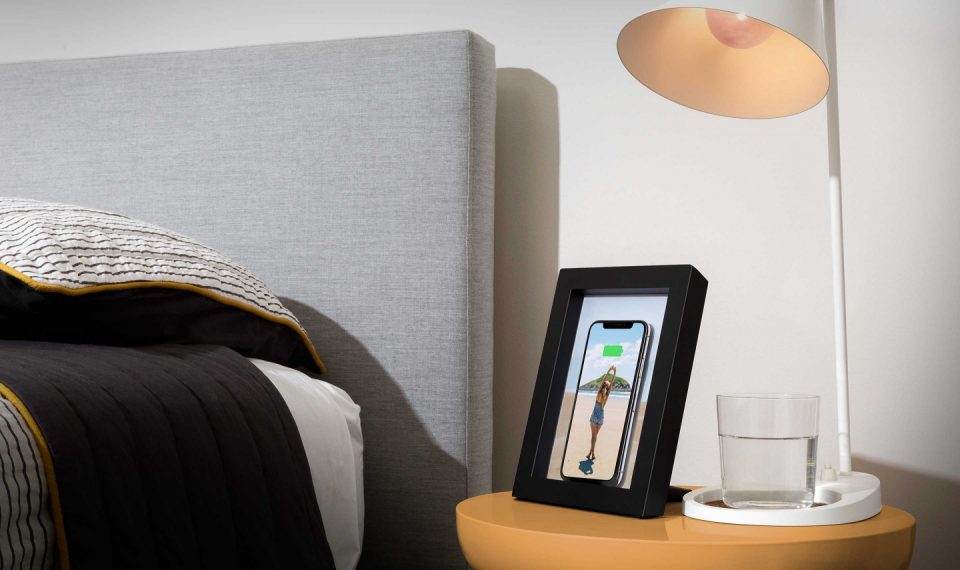 Those who would like to avoid cables cluttering their home or office space will appreciate the PowerPic. This picture frame is compatible with all Qi-enabled smartphones and comes with wireless charging capabilities.
The PowerPic will naturally blend into its environment and is capable of providing up to 10 watts of fast charging power to your phone. All you have to do is set a mobile device that can be charged wirelessly against the 5" x 7" photo to start charging.
The Peloton Bike
The Peloton bike delivers a highly immersive and convenient indoor cycling experience through daily live streaming classes from their studio in NYC. What's more, there are countless on-demand workouts (from 45-minute high-intensity classes to 10-minute low-impact rides) that can accommodate any schedule.
While this product doesn't come cheap, it has gained a cult following of fans over the last six years. This has helped Peloton grow into a billion-dollar business within a short period of time. According to Noah Wintroub, Vice Chairman at J.P. Morgan, the company could become "the Apple of fitness."
LG Electronics PH550 Minibeam Projector
The LG's PH550 Minibeam Projector is highly portable, lightweight, HD (1280×720), and comes with wireless connectivity (with Android OS, WiDi) and a built-in battery (for up to 2.5 hours) that can deliver seamless movie-watching experiences from anywhere.
Unlike most projectors in the marketplace, the PH550 also comes with a remote control that's comparable to most home television remotes. So it will be much easier to control the projector by adjusting the image settings or scrolling through menus without having to manually click through individual prompts.
MyOeno Scan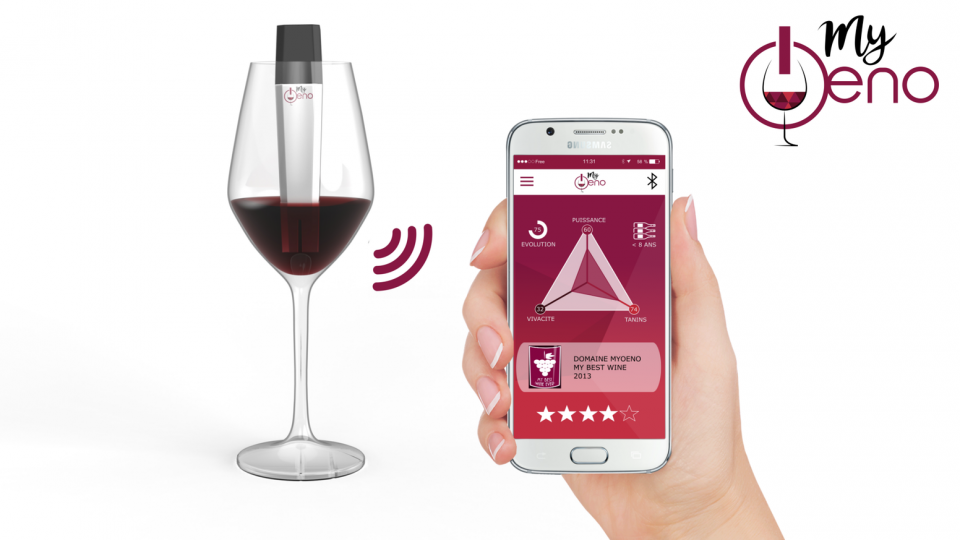 If you have a wine connoisseur on your holiday list, they will be happy to receive a MyOeno Scan. This smart device is designed to provide a complete analysis (via Bluetooth on a mobile app) when you drop it into a glass of wine.
MyOeno was built to analyze three oenological characteristics, namely acidity, strength, and tannins. Every vintage can be rated for future reference, and the app will make recommendations based on individual tastes.
NETGEAR Orbi Home Mesh WiFi System
NETGEAR's Orbi mesh-router system is highly user-friendly and is designed to cover up to 5,000 square feet. It's ideal to boost high-speed WiFi connectivity in a large home with a system focused on getting the maximum throughput for all their online requirements.
While this device is one of the most expensive WiFi kits, it's well worth the price if there's a lot of ground to cover. WiFi data is transmitted on three radio-frequency bands and 2.4-GHz, and 5-GHz radios provide a theoretical peak throughput of 1.2Gbps of data flow to user devices.
A second 5-GHz, 1.7Gbps radio is dedicated exclusively to the backhaul making the primary links between the Orbi units and mobile devices strong and fast.
Bose Home Speaker 500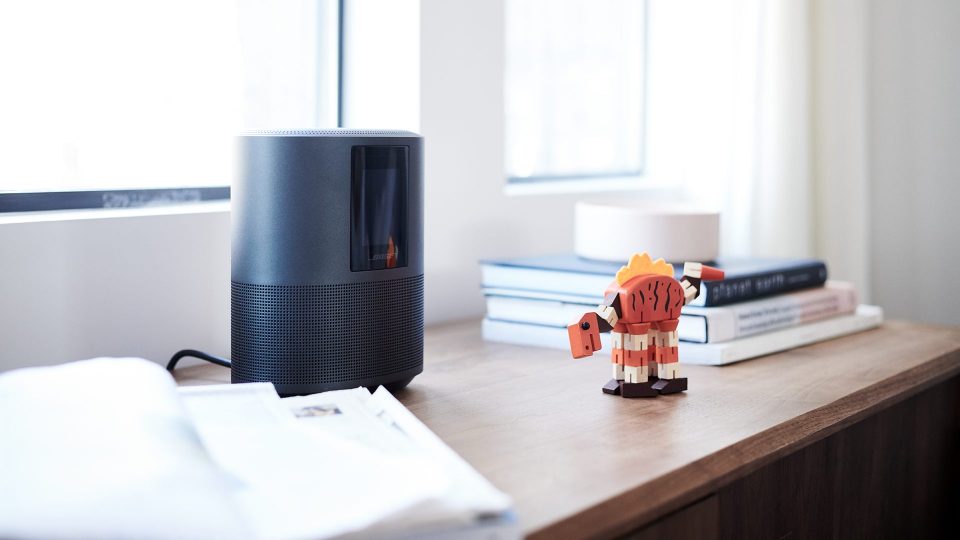 Finally, for the tech-obsessed music lover on your holiday shopping list, it doesn't get much better than a Bose Home Speaker 500 that's powered by Alexa. This device delivers wall-to-wall audio while the smart assistant allows people to request any song they like (but it doesn't stop there as you can ask her about the news, weather, and more).
This smart speaker has two custom drivers built-in that point in different directions. This allows the sound to fill a room and reach a much wider area. The Bose Home Speaker 500 can be controlled by voice (of course), mobile app, and touch.
What other high tech holiday gifts would you add to this list? Share your gift ideas in the comments section below.