We're proud to announce that Intersog has been named one of the best mobile app developers in Chicago for 2022 by Expertise.com.
With more than sixteen years of experience and success, we're the go-to partner for local and international companies looking for top talent.

Expertise.com scored Chicago-based app development firms on more than 25 variables across 5 categories and analyzed the results to give a hand-picked list of the best. Professionalism, experience, reputation, availability, and qualifications were some selection criteria considered by Expertise.com when evaluating candidates. This initiative highlights the leading companies in the app development industry, and Intersog is thrilled to be one of them.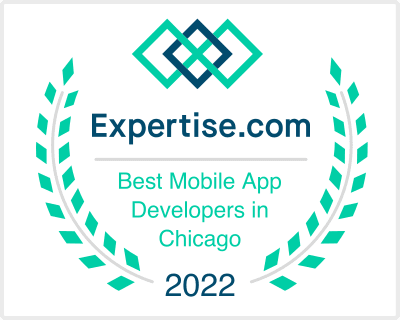 At Intersog, we are passionate about creating lasting relationships with our clients by helping develop applications that solve their most challenging needs. Leveraging our remote workforce model, we ensure that clients in Chicago and throughout the United States receive the best talent without sacrificing communication and project management capabilities. This enables us to provide the same quality of service while offering cost savings and a personal touch.
We've grown to become a leader in app development and IT staffing in the United States, and this recognition by Expertise.com is a testament to our continued success. We're excited to see where we go next in this rapidly growing field in 2022 and beyond.