I've just come across a very interesting collaborative project that I'd like to share in our blog. Using Hackpad, more than 120 users crowdsourced diverse web and mobile revenue models, divided them into 9 monetization categories, and provided examples of successfully monetized startups and resources / platforms that companies can use to make money from their digital / innovative products.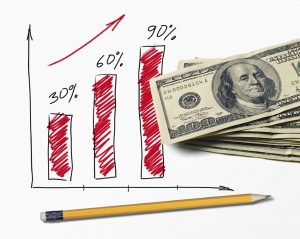 Read more about mobile app development.
Check out a related article:
Let's see what came out of this effort (with my slight adaptation):
Advertising
Display ads - e.g., Yahoo!
Search / text ads - e.g., Google
Audio ads - Pandora, Last.fm
Video ads - e.g., Hulu, Youtube, Vimeo
Promoted content - e.g., Twitter, Facebook
Lead generation - e.g., ZocDoc
Affiliate programs - e.g., Amazon
Featured listing - e.g, Yelp
Ad retargeting - e.g., Criteo
Location-based offers - e.g., Foursquare
Commerce
Retailing - e.g., Zapos
Crowdsourced marketplace - e.g., Threadless
Excess capacity markets - e.g., AirBnB
Vertically integrated commerce - e.g., Warby Parker
Virtual goods - e.g., Zynga
Digital goods - e.g., iTunes
Commission per order - e.g., GrubHub
Barter - e.g., SwapRight
Subscription
SaaS - e.g., Salesforce
Service as a Service / Content as a Service - e.g., Shopify
Infrastructure / Platform as a Service - e.g., AWS
Freemium SaaS - e.g., Dropbox
Membership services - e.g., Amazon Prime
Paywall - e.g., NY Times
Peer to Peer
Lending - e.g., Lending Club
Gambling - e.g, Star Gambling
Service - e.g., TaskRabbit
Data
User Data - e.g., BlueKai
Business Data  -e.g., Duedil
User Intelligence - e.g., Neustar Aggregate Knowledge (developed by us, BTW!)
Benchmarking - e.g., ComScore
Mobile
Paid app downloads - e.g., Google Play, Apple App Store
In-app purchasing - e.g., Zynga Poker
In-app subscriptions - e.g., NY Times app
Advertising - e.g., Flurry, AdMob
Digital-to-physical - e.g., Red Stamp, Postagram
Read more and participate in this project here. Curious what 10 steps startups can make to attract and retain senior tech talent for their project development? Please check out our Guide in SlideShare.