This November, Intersog was listed among the top IoT companies in Illinois by IoT Development.
This distinction helps companies push the developments in the IoT domain to stand out and get the spotlight they deserve. Being distinguished among dozens (if not hundreds) of companies in this domain indeed says a lot about Intersog's innovative potential, the quality of our services, and the qualification of our developers.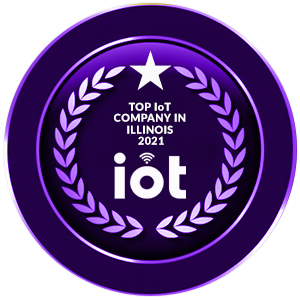 Here at Intersog, we deliver top-quality IoT solutions and engineering services to clients across the US and around the world. Such recognitions do not just help us get the name of our company to be heard by the wider audience, but they also reinforce our commitment to further push innovations in the IoT domain. 
The ranking posted by IoT Development is based on the client experience, and it truly pleases us to know that our clients are satisfied with our service. Intersog has been the spearhead of innovation for 16 years now, and with the quick rise of the IoT domain, we are fully committed to further expanding our innovative potential.
Industry expertise, an all-star talent pool, and a corporate culture rooted in human values like honesty and respect make us who we are – true leaders. We work with the best developers driven by a strong desire for innovation, which allows us to help businesses across different verticals achieve success.
If you want to learn more about our services and innovations, contact us now, and we'll see how your business can benefit from the immense potential of the Internet of Things.