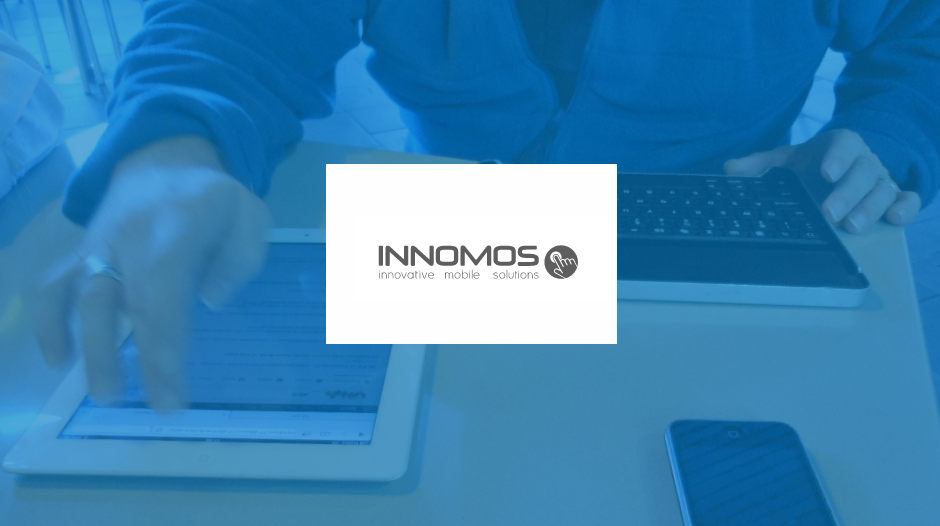 Dedicated Development Team for InnoMoS
InnoMoS GmbH (www.innomos.de) is one of Germany's fastest growing IT service providers specialized in mobile and web application development. Besides providing software development outsourcing services, InnoMos has its own product – Coupons in Motion – a high-end mobile couponing platform.
Coupons in Motion has a mobile application that allows the user to retrieve, sort, organize and redeem coupons or deals from local merchants on their iPhone, iPad or iPod Touch devices. Printing coupons is no longer needed. Merchants, store managers or franchise owners can initiate/pause/stop their own coupon campaign within minutes from any web access point.
Client's Challenges
InnoMos had to establish a remote team of senior software developers in an extremely limited timeframe (within just one month) in order to satisfy its clients' immediate needs in extra development resources. The team was to be comprised of the 4 mobile app developers (iOS and Android) and 1 web developer (PHP or Ruby/Rails).
InnoMos had to establish one more separate team externally in order to support the Coupons in Motion platform.
InnoMos had to arrange all QA testing and PM procedures and establish an effective communication channel with a remote development center (both software development and marketing platform support teams).
All onsite and offsite project management efforts were to be combined successfully.
Solutions by Intersog
Intersog mobilized its HR team in order to find the required development resources and set up an offshore team for InnoMos within a specified timeframe – i.e. 1 month.
Intersog established a set of flexible internal PM procedures. The PM was done on the customer's side, but we have assigned one internal PM for both InnoMos teams who was responsible for monitoring and controlling the teams along with customer's PMs.
Intersog's PM was working 50% onsite, in customer's office, and 50% offsite, with the local teams at our Ukrainian R&D Center. The solution allowed us to easily rotate developers between teams, as our PM had all the necessary technical information from both teams.
Results
Intersog's Agile development team made a lot of major changes and upgrades to the Coupons in Motion platform, improving UX design, adding more useful features and enhancing functionality.
Cooperation with Intersog allowed InnoMos to significantly multiply their amount of commercial projects implemented for diverse clients.
Cooperation with Intersog allowed InnoMos to significantly increase the user base of the Coupons in Motion platform, and gain such "VIP" customers as McDonald's.