Do you know that every dollar invested in ease of use returns $10 to $100?
With this in mind, you can create a visually appealing and user friendly mobile or web solution that will pay off well in a mid to long term.
And we'll be happy to help you design one from scratch or upgrade your existing product's user interface (UI) and user experience (UX) to comply with the current user expectations and design trends.
Having successfully developed and marketed over 500 custom and white label apps for the major mobile platforms, we have refined our UX / UI design to be user-centric and aligned with your specific business goals.
How We Design Your App's UI/UX
Research
We start our design work with identification of your business objectives, goals and priorities. In this step, we help you discover your app user needs and align them with real life user stories.
We also assist you with development of the right strategy to support your user needs and expand user base with help of design.
As a result, you'll get strategic insights into your user expectations and all possible interactions with your app. This will be used further as a solid foundation of your app's UI / UX design.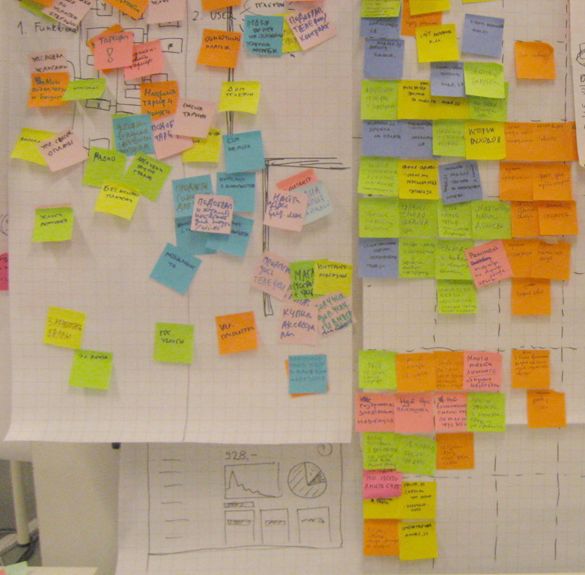 Wireframing & Information Architecture (IA)
Based on the two previous stages, we identify the right key performance indicators (KPIs). We conduct focus group research to check how your potential users will interact with your app features (as reflected in the wireframes).
Detailed analysis of user behavior (presented as storyboards) allows us to gather user feedback and effectively transform data into the action plan on how to improve your app design. As a result, we help you choose UI / UX design that will be right for your particular app and most convenient for your users.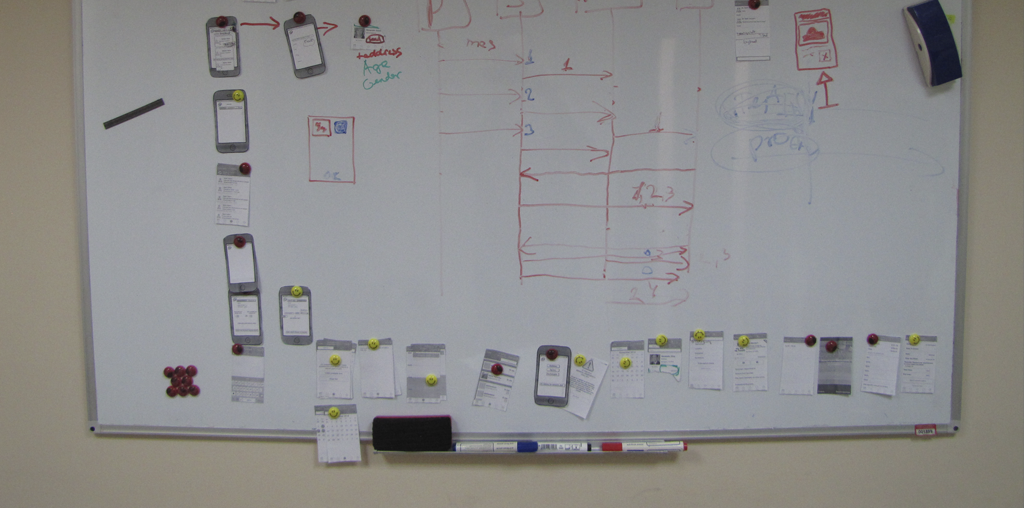 UI Design
No matter how cool your app is in terms of functions, users will stay away from downloading it if its UI isn't appealing enough.
Visual appeal is the key factor that will drive people to use your mobile product, so it's business critical to make sure your app's UI design is emotional, cohesive, intuitive and clear.
At this stage, we add context to your app users' natural behaviors and create a story they can take away from using your app. We'll also make your app's UI design fully match your corporate brand and identity design, so that it's perceived as an integral element of your brand's unified entity.
That being sad, at this stage we create a unique and recognizable appearance of your mobile application.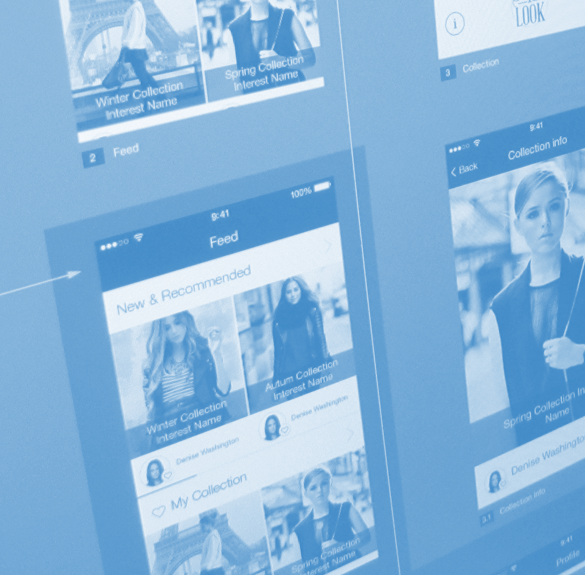 Front-end code development
In this step we make sure your app has the same look and feel as designed and has been properly tested on your platform of choice.
We translate your app's UI / UX design into a working code at the pixel level. We do front-end coding using HTML5, CSS and JavaScript.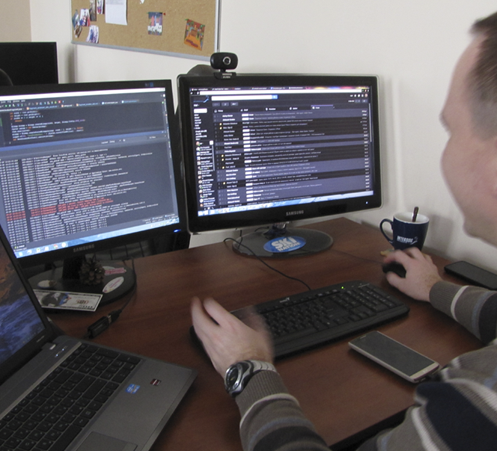 Back-end integration
After front-end development has been completed, we do proper back-end integration and are ready to deliver your app's UI / UX design.
Upon your additional request, we can further help you with creating app's logo design for a chosen app store. Have no corporate identity yet?
No worries — we can help you create one from scratch as well!