Hire Nearshore Developers in Mexico
In recent years the term of Nearshoring has become very popular, but what does it mean? How's is it different from offshoring? And how can you obtain a nearshore team of developers in México? Nearshoring is simply finding offshore partners or business units in Canada or Mexico (for US companies).
Hire an IT expert
Reasons for Nearshoring

Find Your Team
For decades, US organizations have turned to technical staffing companies to
outsource their software development teams
for a wide variety of reasons. It could be to expand capabilities, resolve the local resource drought, free up internal resources for more critical tasks, downsizing, cutting cost, etc.

Make Your Great Business
Whatever the reason, hiring nearshore teams in Mexico continues to be an efficient and
cost-effective strategy
for North American businesses.
Nearshoring out of Mexico offers several major advantages over offshoring
Nearshoring vs Offshoring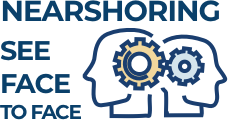 Connectivity
In these times, connectivity is paramount, where location has taken a seat far in the back. Nearshoring your team with Intersog's Mexico dev center ensures solid technical infrastructure, high availability and exceptional security.

Time zone alignment
Mexico nearshore teams are in the US time zones. Scheduling daily stand ups, status and ad-hoc (last minute) project meetings are never an issue with the entire team within the same general time zones. The nearshore proximity of Mexico makes travel and face to face as easy as with any US team member.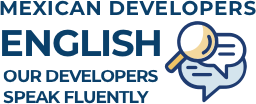 Cultural affinity
Seek a company that believes in a personal life and corporate culture. Look for educational encouragement, mentor/mentee programs and career path checks. Teams can be built without being together onsite. A focus on team culture and "we are all in this together" makes the best type of nearshoring partner. Creating the right communication chain, motivations, escalation and comradery brings out the best in all team members.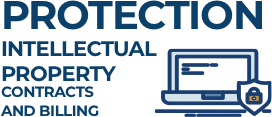 Intellectual property protection (NAFTA)
The North American Free Trade Agreement allows Mexican developers to go through a minimal process to visit client offices in the US, even for extended periods of time. Also, intellectual property rights are protected and contracts, billing and payments are rarely an issue.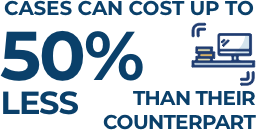 Cost – competitiveness
Latin American software developers have proven to be as equally proficient and competitive as their North Americans counterparts, with the main advantage that they are a fraction of the cost, and in some cases up to 50% less than US or Canadian resources.
Considerations Before Nearshoring Your Team

Determination
You've determined that you need to add people to the team.

Establish your goals
Establish (or review) your project charter and make sure all tasks are outlined, roles are (somewhat) defined, missing resource skills are clear and individual contributor objectives are defined for each additional team member you decide to bring on board.

Prioritize additional options
Build your business case for hiring additional help. Provide cost comparisons of the options you have for qualified resources. Priorities should be ideal tech skills and culture fit and then cost.

Quality checking
Work with a highly skilled technical evaluation partner or be sure you have those capabilities in house. Nothing worse than not accurately evaluating the technical skill of the new team members.

Produce perfect concept
Establish culture, collaboration tools, communication protocols and escalation paths at the kickoff. Share the vision of how the project will ideally run. This baseline will help as all of the project's moving pieces (specs, users, technical hurdles, stakeholders, change management and risks) try to thwart your progress.

Maintain the standards
Use collaboration tools such as Jira, Confluence, Slack, Monday. Keep well documented processes, technical and functional specifications as well as clear and standardized asset management, deployment process, SDLC, etc. Ask Intersog to show you an example of a healthy use of Confluence.
Intersog, a reliable outsourcing partner
Intersog, Inc. is a specialty
software development services
firm that delivers a wide array of support and solution options. Our global footprint includes 5 main development hubs in the US, Canada, Mexico and Ukraine. As Intersog provides development solutions and staffing services, we have several in-house teams of technical experts who fit within our core technical hiring profiles (open source, microsoft, devops).
Staying focused on specific technologies enables Intersog to bring value to all stages of development and team structures. Give our team a test drive with your next software developer opening. Intersog will guarantee your satisfaction!