Looking to develop a 2D / 3D game to play equally brilliant in mobile browsers as well as on iOS, Android, Wii, Xbox 360, Playstation 3, Flash, Linux, Windows and Mac OS? With the Unity game building engine you don't have to set up many game development teams - you build once and deploy to over 17 gaming platforms! Intersog offers you to leverage our extensive Unity development expertise and resources to save time and money, and deliver games with stunning graphics and animation.
Unity offers
Easy and efficient workflow
Unity provides an intuitive and extensible workspace with an integrated WYSIWYG editor, so you can rapidly assemble your scenes, edit content, play and test your gameplay with no extra efforts.
Dedicated tools for 2D/3D content creation
WHY DEVELOP YOUR GAME WITH UNITY?
Take advantage of Unity toolsets and rapid iteration capabilities to build anything from a 3D console title to a 2D mobile app. Also, you can easily combine your 2D and 3D elements by switching your scene view and making use of perspective and orthographic cameras.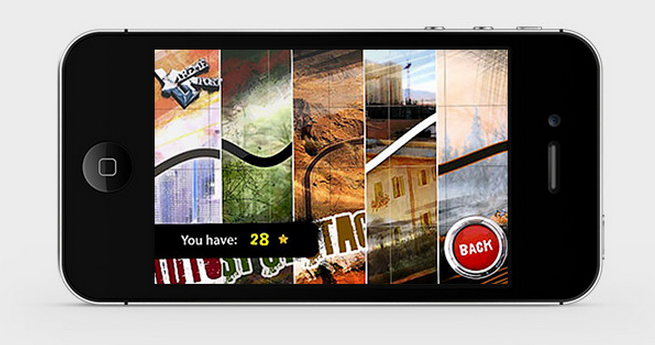 Powerful and flexible animation
Bring your game characters and objects to life with incredibly natural and fluid motion. Unity offers a broad range of motions and pre-built controllers in their Asset Store, so you start animating your game right away without any mocap sessions. Alternatively, you can import your own animation files to the editor and easily convert them into own retargetable animation.
Superb game quality
With the Unity built-in and add-on tools for rendering, lighting, physics and special effects, you'll be able to craft most exquisite details in your game. Unity games perform smooth and clean on any platform.
Seamless performance
Build a game that would perform better at runtime, reduce graphics bottlenecks, and take control of asset loading with the built-in tools such as LOD support, graphics optimizer, size stripping, and others.
Revenue growth opportunities
With Unity Ads, Unity's own game-only ad platform, you'll be able to better target your gamers and, as a result, acquire top-caliber players and monetize your existing gamer base.
Distribute your game development easily across 2 and more locations
Want to speed up your time to market by expanding your in-house game dev team capabilities and hiring Unity developers in several locations? Unity provides great collaboration tools to improve teamwork and speed up game development.
WHY DEVELOP YOUR UNITY GAME WITH INTERSOG?
In mobile game development since 2005 (see some of our game examples in Portfolio)
Access to one of Europe's largest pools of software and game developers including Unity developers and artists
Lower cost of development thanks to our offshoring capabilities
Flexible engagement models depending on your business objectives, timeline, budget and general go-to-market strategy
We can be your one-stop shop for full cycle Unity game development, maintenance, support and marketing
Types of products we can develop for you with Unity
Games to be deployed to 17+ gaming platforms including mobile and consoles
Interactive experiences that bring complex models to life and delight your customer
Online / mobile gambling products such as slots
Gamification elements
2D/3D visual environments