Mobile & Web
Native & Hybrid
AR/VR
Wearables
API's
- Define/refine your project requirements;
- Develop or analyze the functional specs;
- Get complete scope document and estimate;
- Collaboratively build working prototype;
- Create dynamic project plan;
- Parse construction phase into two week increments.
- Deploy incremental builds throughout the dev phase;
- Conduct unit testing and eventually full suite regression testing.
Solid State SDLC
Our ROI Driven approach to software development narrows the focus to attainable results with measurable outcomes; typically top-line growth or bottom-line impact.
​
Adherence to well communicated and documented processes ensure we are building to meet client expectations. We believe in clean, mean code that can hold up through minor (and often major) OS updates. We reach ROI goals thru solid state development methods that improve the application's shelf-life.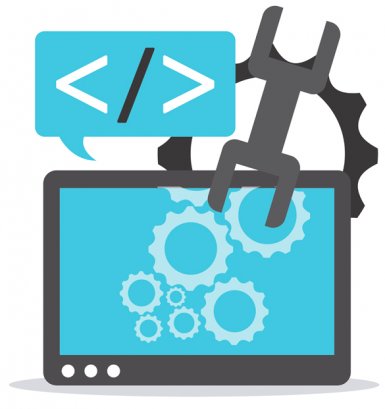 Our Tools & Tricks
Component Libraries, Application Frameworks, Responsive Design, Bootstrap, Magento, Stripe/Paypal, Salesforce, SSO,
WordPress, and many more!
We Know The Ropes
What we do is as important as how and why we do it
Our Agile teams are ready to help you tackle your greatest challenges!

Overhaul the ugly; rewrite the slow

Build on innovative technologies

Drive mobile to meet the business where it happens