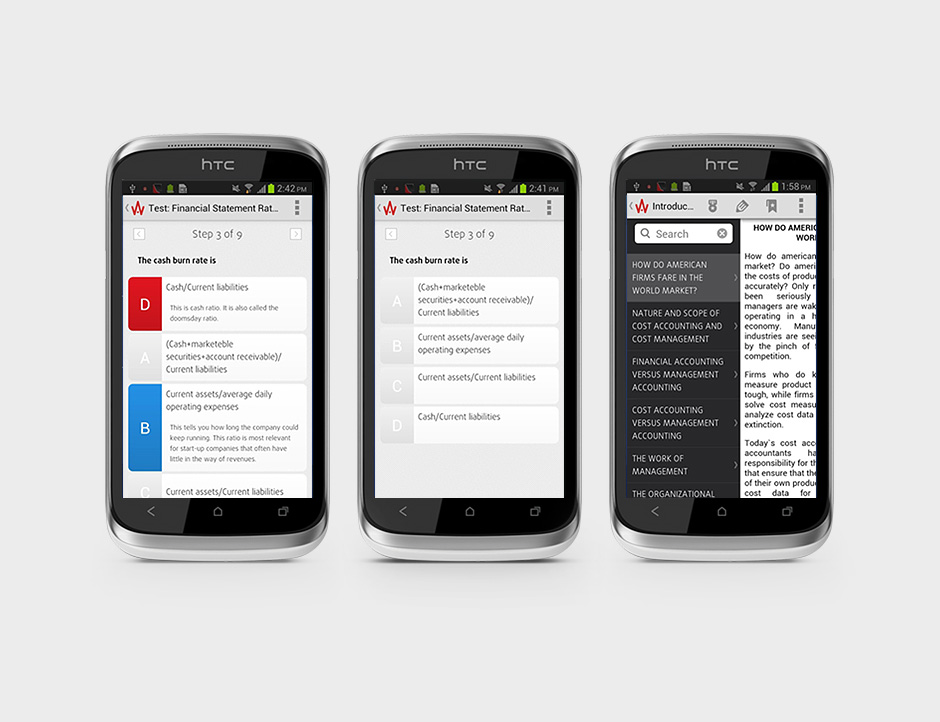 World Academy Online is a first ever MBA learning mobile app for professional business education. We created this app in cooperation with Professor Dr. Jae K. Shim, one of the top bestselling authors boasting  30+ business books published by CCH, Wiley, McGraw-Hill, Barron's, Thomson-Reuters, Prentice-Hall, Penguin, American Management Association, etc. and translated into many languages all over the world. Dr. Shim has 35 years of business consulting experience in big corporations and non-profit organizations.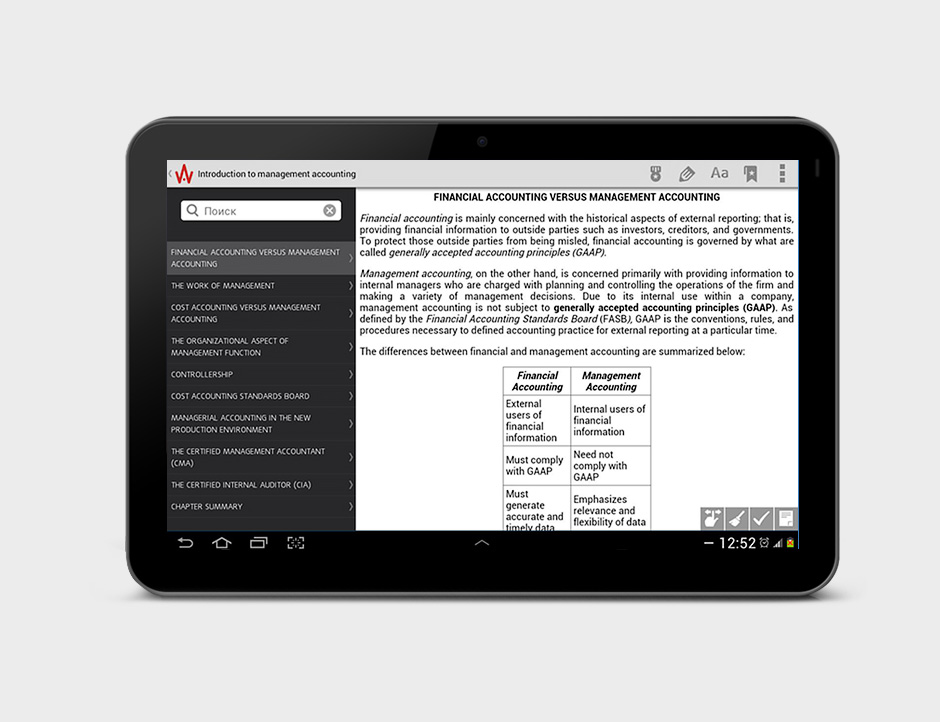 The World Academy Online app features a wide variety of courses starting from introductory surveys which are useful for readers who just start their business career to applied courses that focus on specific business, finance or management concepts. The main benefit of this application is that it offers you a complete MBA learning solution accessible from your mobile gadget.
The app is extremely easy to use: all of the courses have separate and easily accessible chapters and glossary.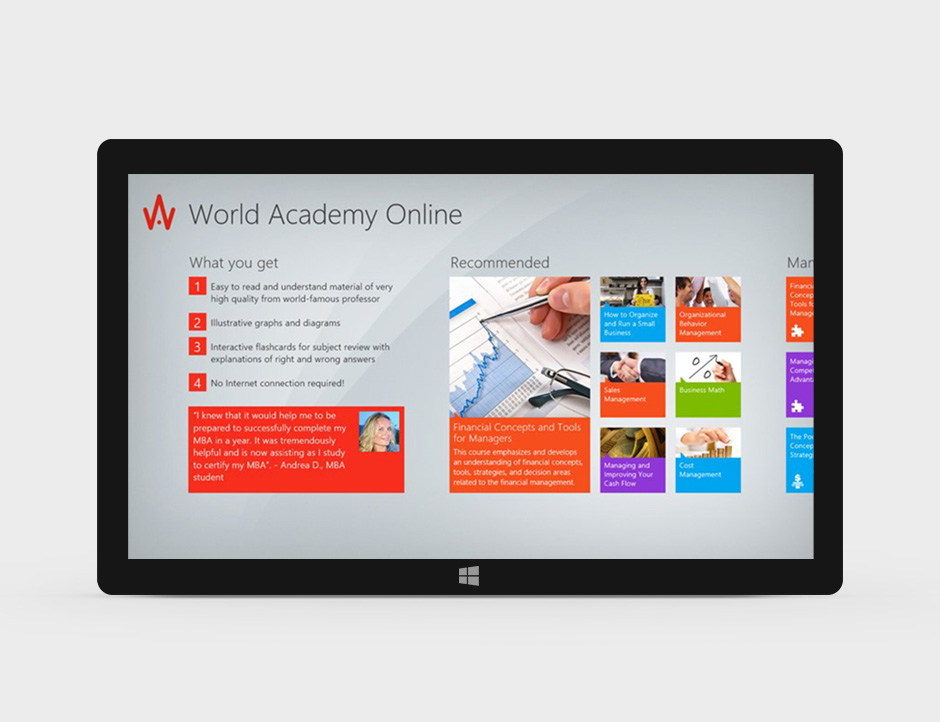 Our app development & design team created interactive flashcards that can be used for subject reviews as well as the convenient book-looking interface. The app features chapter-level and course-wide comprehensive tests with the explanations of right and wrong answers. The possibility to make bookmarks and full glossary makes it extremely easy to use the World Academy Online app for your MBA learning.
The World Academy Online application is compatible with iPhone, iPad, and iPod touch and is currently available for download on the App Store. For more details please visit the app's website.