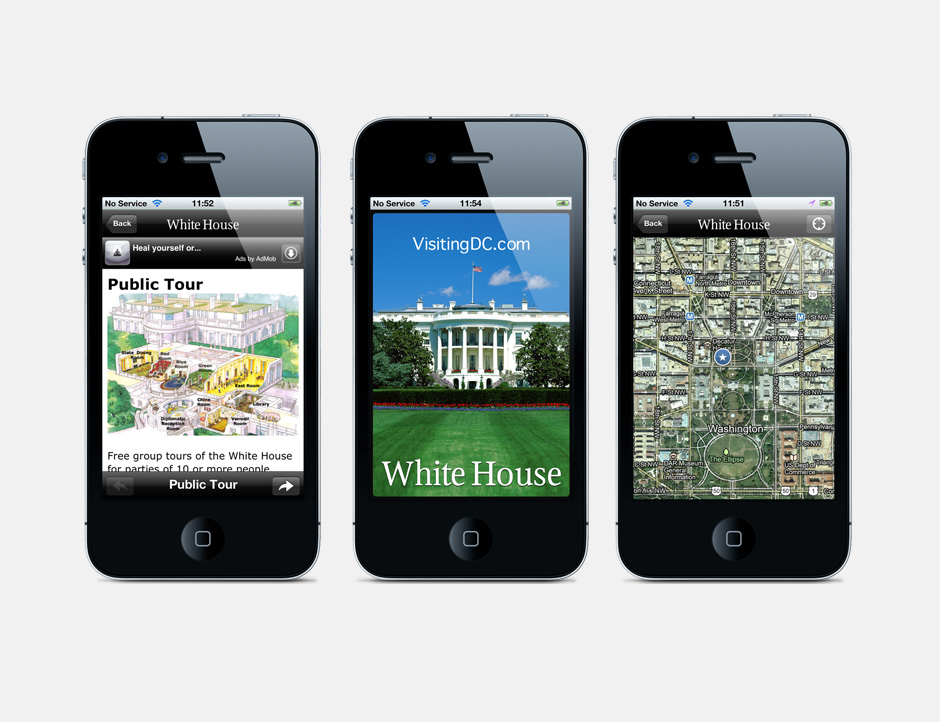 We've designed and developed a White House Tour app to give you a glimpse of the White House and its neighborhood.
The App contains the following image categories:
Air Force One – rare photos inside the President's plane
Exterior – views of grounds, Rose Garden, South Lawn, Kennedy Garden, and South Portico
Interior – pictures of rooms in public tour and views of Oval Office
Neighbors – nearby attractions including Ellipse, Lafayette Park, Decatur House, and National Christmas Tree
Marine One – photos of the presidential helicopter taking off and landing on South Lawn
Public Tour – photos of all White House rooms available for public tours including Red Room, Blue Room, and East Room.
In addition, the app is fully GPS-enabled and contains the White House mailing address, phone number, and email. It's compatible with iPhone 3GS, iPhone 4, iPhone 4S, iPod touch (3rd generation), iPod touch (4th generation), and iPad. It requires iOS 4.0 or later.