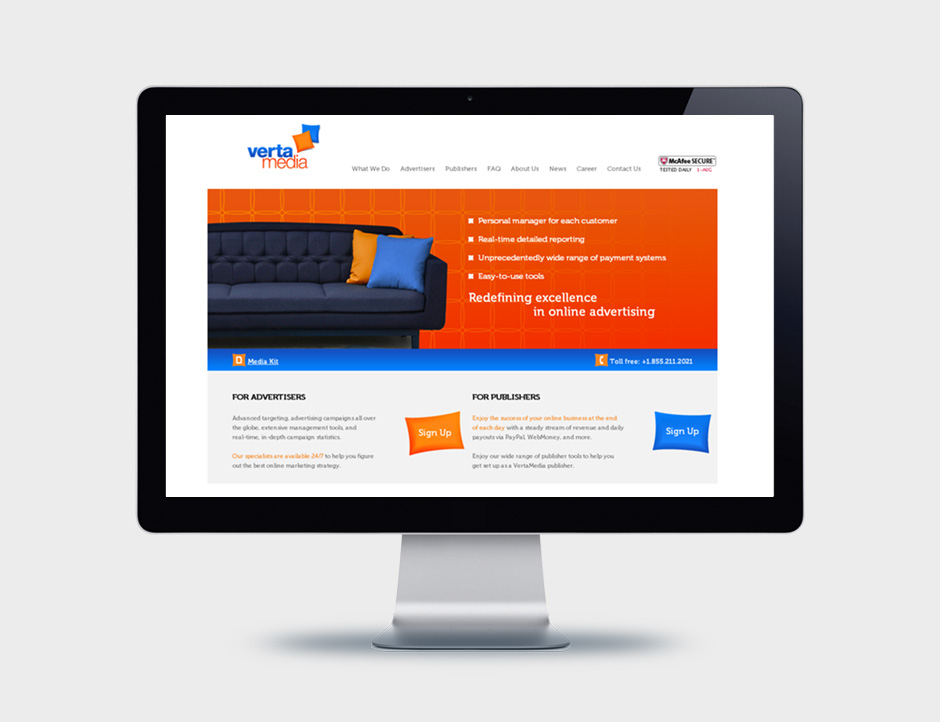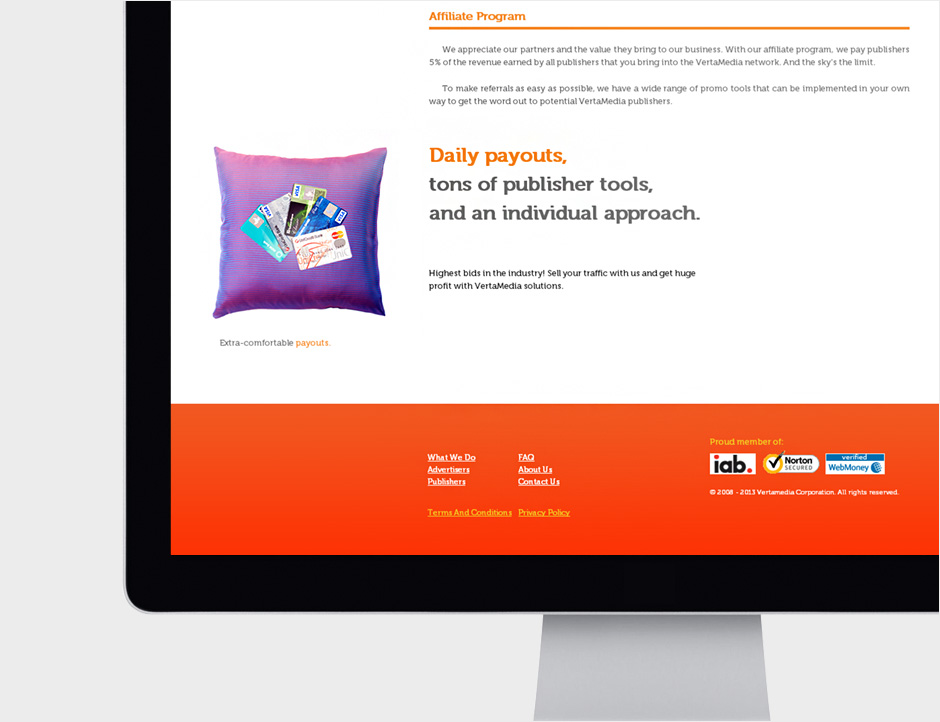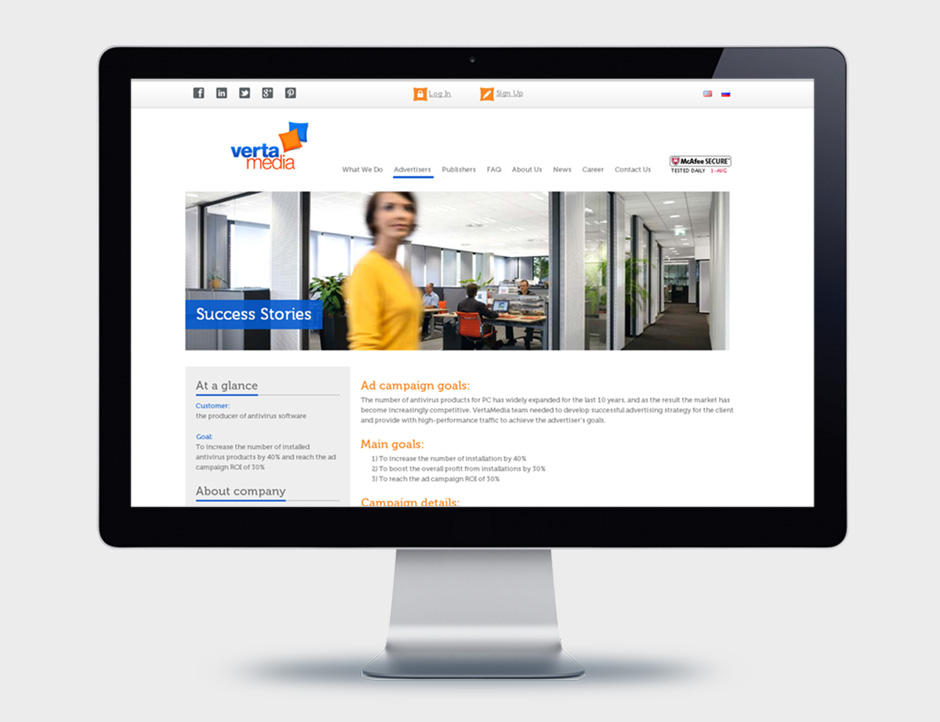 VertaMedia.com is an internationl advertising network. It hired Intersog to design and develop a web application for users.
Functionality:
Members area
Online text and graphical statistics
Wide range of tools for generating traffic, keywords and webmaster rating
Wide range of settings to adjust traffic quality and relevance
Interactive administrator area.