Interview Assistant Pro HD isn't the first app of its kind, but the ease of use and features put it up there with the best of them. If you find yourself asking questions in an organized manner with any sort of frequency, this app is a should buy.
Interview Assistant Pro HD is a professional mobile app to interview and hire your staff. With this innovative app, your iPhone or iPad is all you need for the interview. The app has been featured as a Hot app in Business category in 8 countries by Apple!
What makes our Interview Assistant Pro different from other apps of this type is a combination of unique features and ease of use that other similar apps often lack. The app is designed for both professional recruiters and managers who conduct interviews, as well as students and education staff. Interview Assistant Pro makes it easy to prepare for and conduct the actual interview.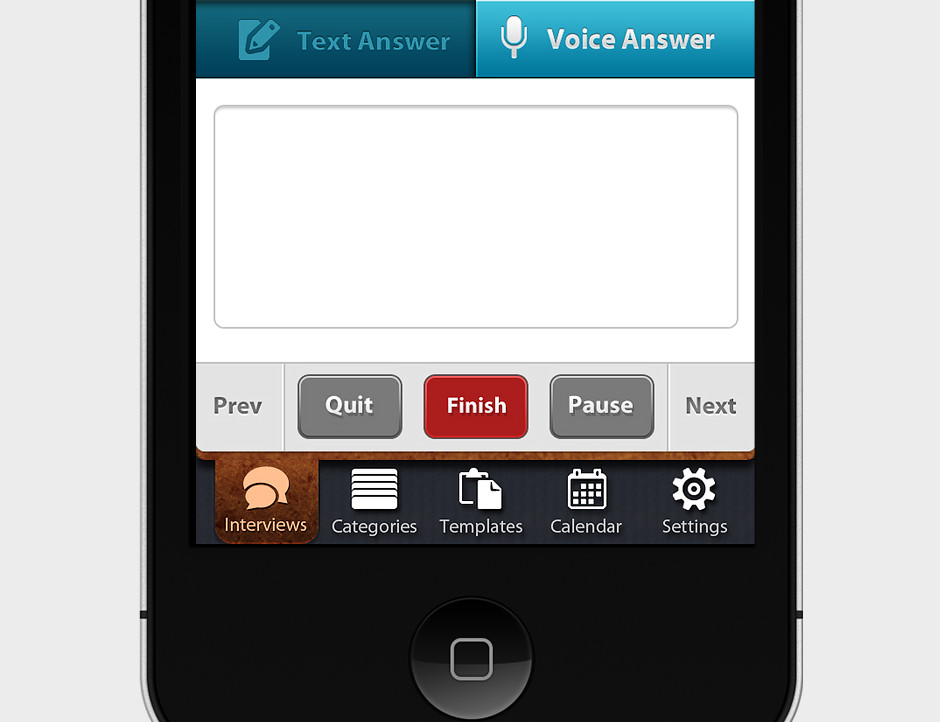 Our mobile app development team has created a professional mobile platform perfectly suited for organizing, structuring and preparing the interviews. The app allows you to design and organize interviews the way you want them to be run and has no format or planning restrictions. It features rating capabilities to use after the interview, full documentation and unique flexibility that allows using the app in all cases for different interview types and by everyone who needs it – from experienced professionals to amateur interviewers.
The "Careers" feature gives you a possibility to track multiple interviews, their progress, dates, and ranks.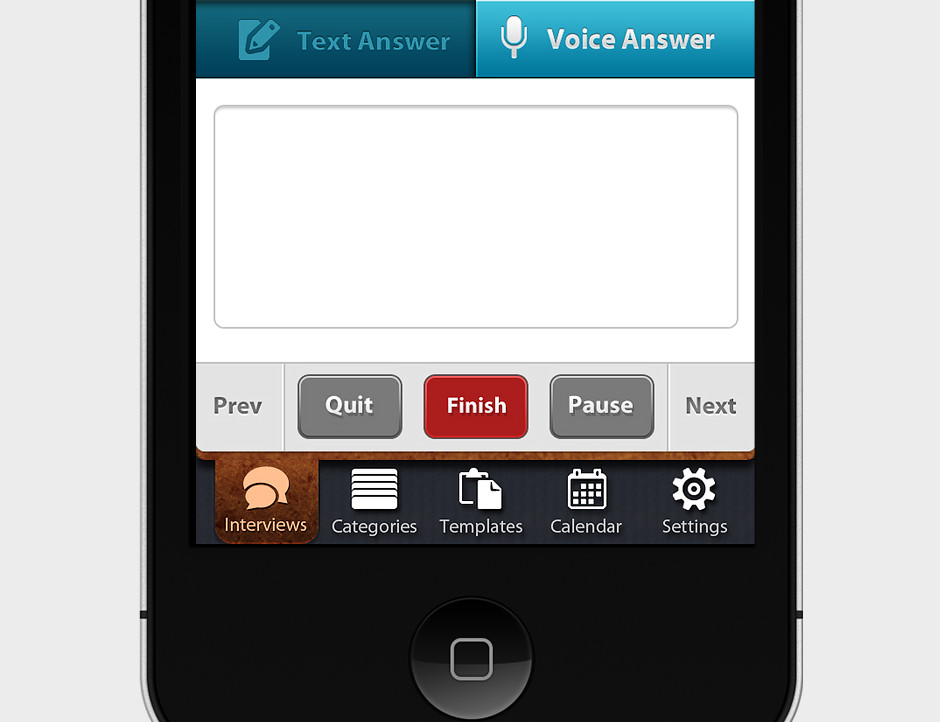 The app features more than 250 pre-set questions and at the same times allows you to create an unlimited number of your own questions, prompts and interview profiles. The Dropbox synchronization and possibility to attach any file or image makes the app a complete full-cycle solution for hiring. The application even lets you take audio and/or text notes during the interviews as well as review and plan your interviews using Calendar settings and capabilities.
For those of you who need quick and convenient interview solutions the app offers a "Templates" module that helps prepare for and conduct interview faster and in a better organized and more professional way.
The app offers the following features:
Organize interview prompts & profiles
Create question-by-question prompts
Create profiles for individual interviewees
Use more than 250 pre-set questions
Photo and file attachments
Track relevant profiles in "Careers"
Numerous question templates
Multiple choice answers
Take Text & audio notes during the interview
Calendar to review and plan interviews