The Client
Our Client is a leading provider of data and application security solutions that protect business-critical information in the Cloud and on-premises. Founded in 2002, the company enjoyed a steady history of growth and success, generating $234 million in 2015, with over 4,500 customers and 300 partners in more than 90 countries worldwide.
Challenge
Although Cloud apps allow businesses to significantly reduce costs and elastically allocate resources, they also introduce risks to their security and compliance posture. The acceleration of Cloud app adoption in the workplace, along with the proliferation of BYOD, has created a need to secure Cloud-based, sanctioned apps like Office 365, DropBox and Salesforce. Preventing data loss and enforcing granular access controls are justifiably top of mind for IT.
Employees themselves can be a huge source of risk. Malicious insiders can take advantage of their unfettered access to an organization's Cloud hosted information to exfiltrate data.
In addition, many enterprises are deploying externally facing production applications for customers and partners, which are increasingly the target of account takeover threats due to compromised or stolen credentials.
To address the above issues and provide an effective solution for businesses, the Client was looking to build a remote software development team to design and develop a Cloud Gateway solution.
Solution
The Client chose Intersog out of many custom solutions providers, because we were able to offer the best value proposition and staff their offshore team in Ukraine fast and with no HR, IT and administrative hassle for them. Having started with only one junior developer, the Client eventually scaled their Intersog-hosted and managed team to 17 professionals to date. Key roles on the Client's team include, but aren't limited to: UX/UI designers, manual testers and automation QA engineers, data miners, business analysts and Cloud engineers.
Results
As a result of the cooperation, Intersog's team designed and developed a Cloud Gateway that enables discovery of Cloud application use, analyzes risks, and enforces appropriate controls for SaaS and data-sharing apps.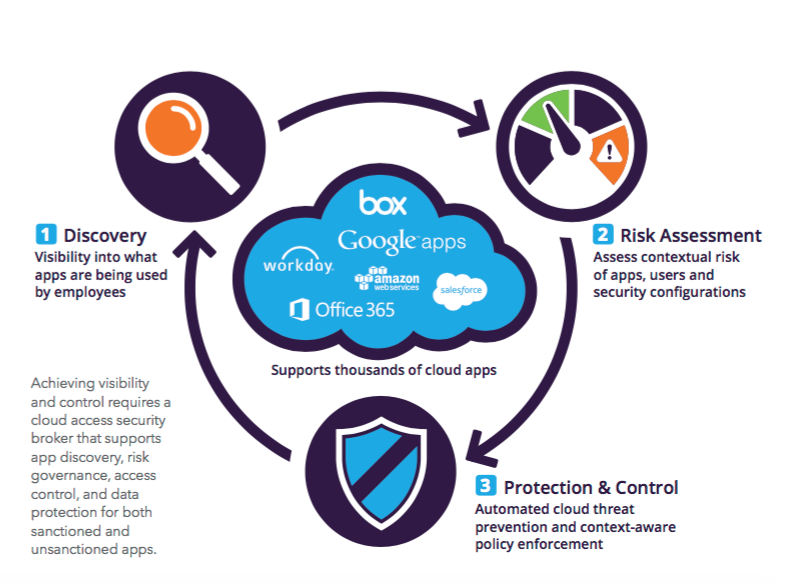 Cloud Gateway allows for:
Data Leak Prevention for data at rest and data in transit: controls for sensitive and regulated data in the Cloud
User Monitoring: real-time activity monitoring & reporting of end users & admins
Cyber Threat Prevention: policy enforcement for alerting, blocking, or requiring an identity verification for any suspicious activities
Data analytics functions designed and developed by Intersog's team include:
SaaS services information analysis
Identification of customer needs
Data to research:
Data hosting
Data provider
Authentication types
Used URLs
IP addresses and ranges
Security standards compliances
Backdoors
Data to handle
Data to automate the collection of insights, and more.
Intersog's team keeps working on the product's upgrades, improvements, and provides regular technical support.