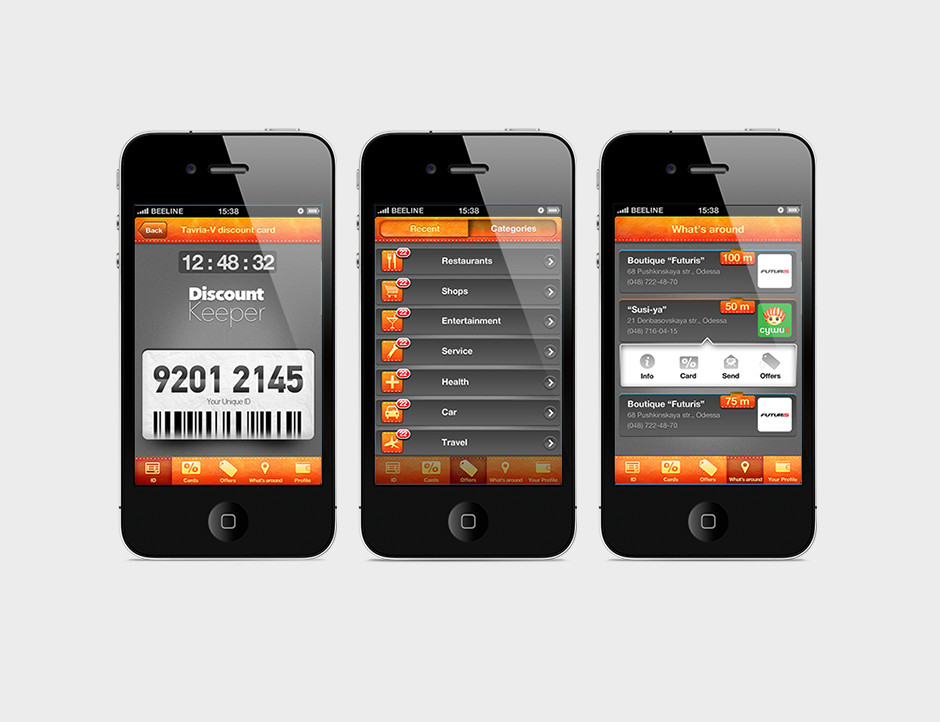 Discount Keeper makes shopping easier and more fun by keeping all the discount cards from different stores in one place. The app provides detailed information on stores including their location, description, and discounts available by sending notifications as the deals come up.
Discount Keeper generates a unique code, which is then scanned and verified on checkout just like a discount card.
Read more about our application development process here.
Requires iOS 5.0 or later, Android 2.3 or later.