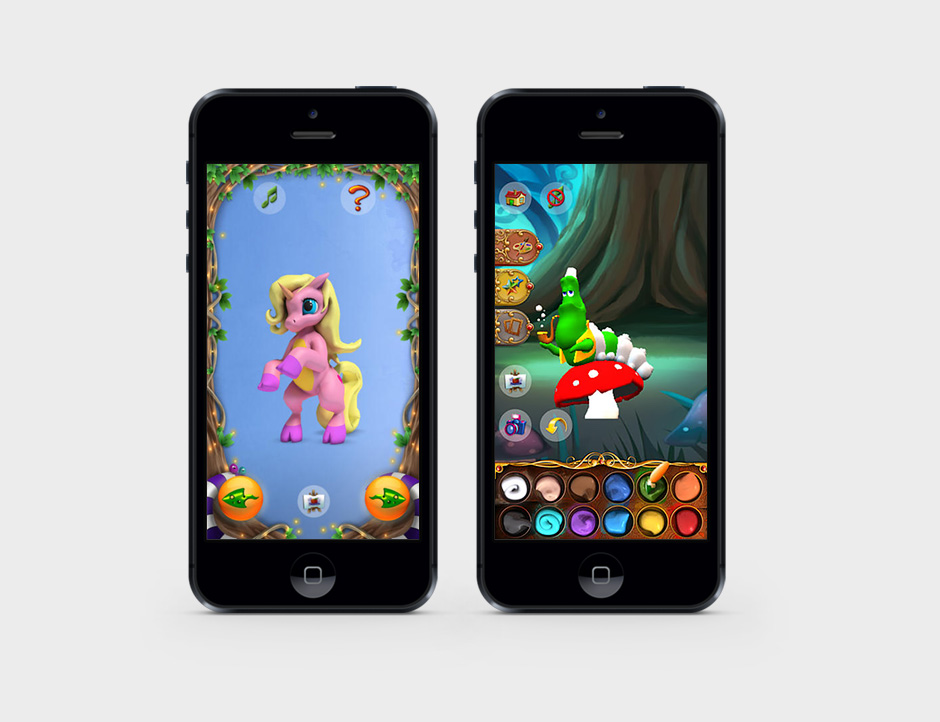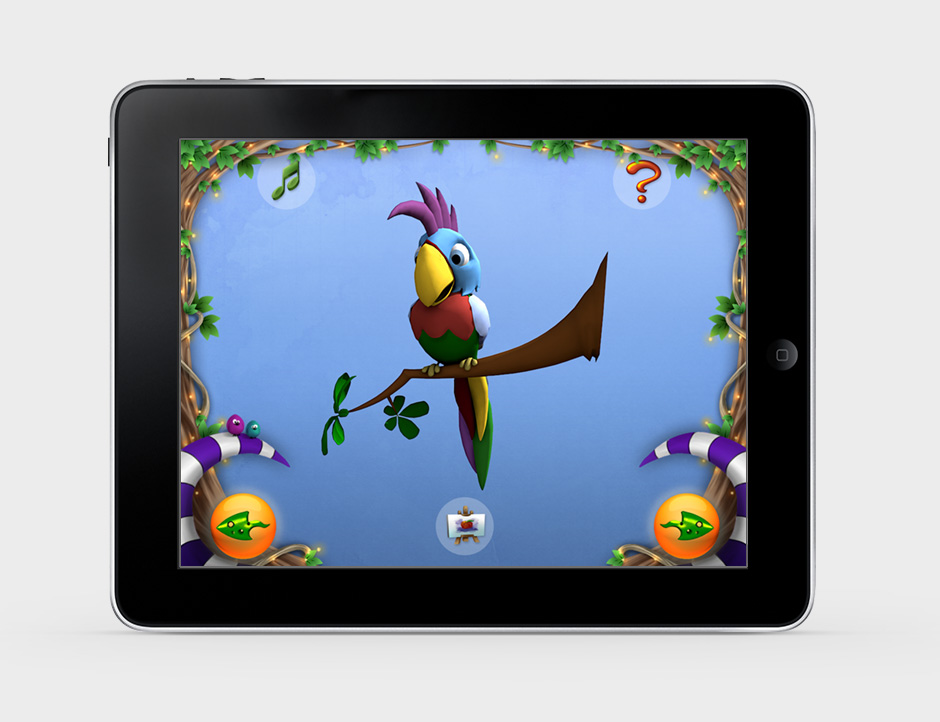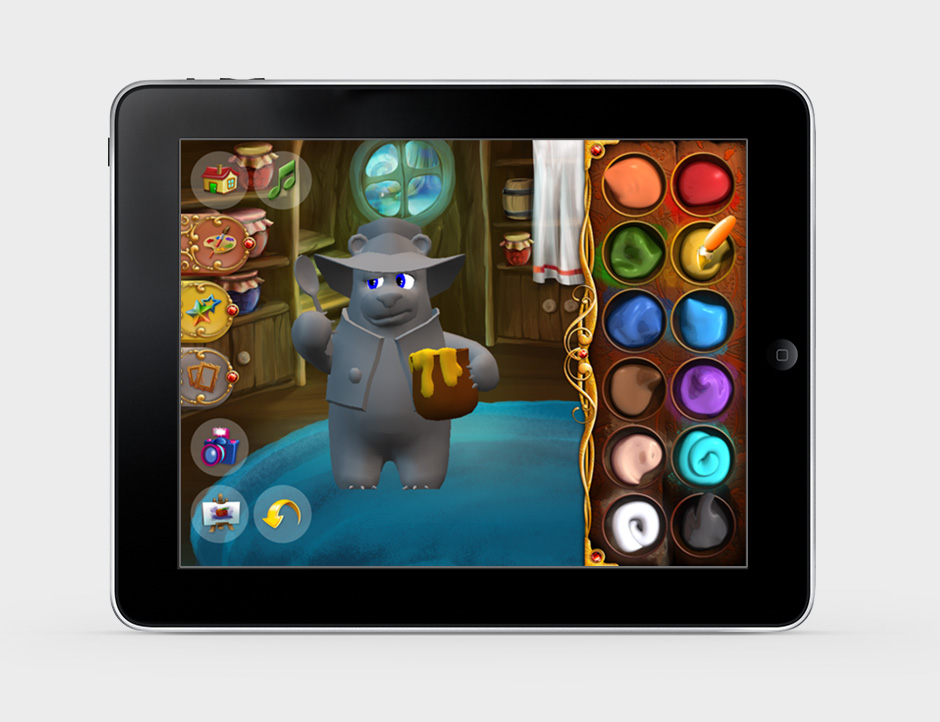 In today's mobile space, kids applications that feature a combination of entertainment and education are among the most actively developing projects. Innovative apps such as 3D Coloring Books allow kids to color real 3d models on their gadgets which helps develop their talents, artistic capabilities, and taste.
Unlike most of other coloring apps, Intersog's coloring book uses 3d canvas and allows children to color 3d models that look extremely real. The app allows children to add shadows and cool animations to their drawings. Our app has a very simple and intuitive user interface (UI design) which makes it fun to use by kids of all ages.
This app opens a great virtual world for children to enjoy and better explore arts and develop own creative abilities.
Intersog Mobile Development team created an innovative framework to serve as a basis for the whole 3D Coloring Book for Kids collection. We created the entire 3D environment that allows children to roam a 3D canvas with a vast variety of professionally designed models.
The success of our 3D Coloring Book for Kids app became the result of the cooperative work of our development and game design teams. The first app was followed by six new Coloring books that are all compatible with iPhone, iPad, and iPod touch devices.
This collection features:
3D Coloring Book for Kids: Seasons
3D Coloring Book for Kids: Pets
3D Coloring Book for Kids: Fantasy
3D Coloring Book for Kids: World
3D Coloring Book for Kids: Fairy Tale Heroes
Paint Me 3D: Airplanes
Coloring Mix 3D (includes Winter, Fantasy Girls, Pets, and Airplanes themes)
The 3D Coloring Book collection became extremely successful in iTunes, as it offered absolutely new user experiences (UX). Coloring books are entertaining, creative and simple enough for children to enjoy without any external help. Young artists have the freedom and possibility to explore art and personal expression freely and easily allowing parents to have a rest while keeping children entertained and focused.
The collection of the pre-drawn 3D models of everything, from houses, girls, and pets up to fairy tale heroes, created by our professional graphic design team, ensures that children of all ages can create beautiful illustrations and have fun. Professional hues and shades, that are added automatically as children color the models, create a realistic atmosphere and 3D effects.
All of the apps are compatible with iPhone and iPod touch, and Paint Me 3D: Airplanes is fully compatible with iPad. Our 3D Coloring Book for Kids can be downloaded in iTunes.