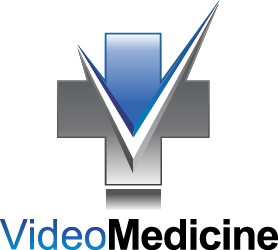 Client
Video Medicine, Inc., founded by Dr. Charles Butler, is the world's first mobile, free-market doctor network that is about making medicine more accessible, affordable and transparent. Video Medicine was founded and created by Dr. Charles Butler. He created Video Medicine with the purpose of improving access to quality healthcare while empowering patients.
In addition, the app is more than just HIPAA compliant, it exceeds even HIPAA's security standards for data transmission.
Dr. Butler, along with Video Medicine's Board of Directors, is passionate about eliminating healthcare disparities and making mobile telemedicine not only a success, but also an educational and enjoyable experience for both patient and physician.
To learn more about Video Medicine visit their website.
Challenge
Dr. Butler wanted to create a mobile app that would encourage communication and virtual interaction between doctor and patient. As Dr. Butler further explains, "I want an app to make professional medicine more accessible and transparent with tools that are integral to modern society." And he needed a mobile app development service to build the telemedicine app.
Telemedicine is the idea of an electronic exchange of medical information between doctor and a patient from one location to another, and this app would allow patients to connect with medical specialists using an innovative face-to-face video chat app. Dr. Butler's challenge was finding a software provider to create a fully-featured mobile app quickly and on budget.
After discussing the project with a short list of service providers, Dr. Butler chose Intersog's Dedicated Development Team model.
Solution
After months of development and maintenance, our mobile development team completed a successful beta deployment of the innovative eHealthcare video chat app, Video Medicine.
Functionality
Video Medicine for Patients
Can speak to a wide range of specialists including cardiologists, pediatricians, ophthalmologists and more – no waiting rooms;
Enjoy the convenience of communicating with patients from anywhere using your mobile device;
Schedule an appointment and learn about diagnosis, treatments, and medications or get a "second opinion";
choose rate per minute; it is a free market system. Give patients discounts or free minutes by adjusting the minutes charged;
Send high-resolution photos during a call to report issues with skin, mouth, hair or other body parts;
In some states, a patient can get a prescription, if needed;
Features for hearing impaired and deaf patients;
HIPAA compliant and secure: provides encryption of private patient data;
Additionally, there is an anonymous mode.
Video Medicine for Doctors and Psychologists
Make supplemental income with no insurance hassle;
Recruit new patients to practice or speak with existing patients;
Schedule virtual office hours and receive appointments by changing online/offline status;
Choose rate-per-minute, a free market system. Give patient discounts, or free minutes, by adjusting the minutes;
In some cases, write prescriptions for Video Medicine patients.
Get Video Medicine app from iTunes and Google Play.
Product
The brand and app gained international attention when Video Medicine ambassadors, Jason and Moon Ray, became overnight "tech celebrities" for promoting the app by camping out in front of the New York City Apple store for 19 days prior to the launch of the iPhone 6. The couple used their position as #1 and #2 in line to purchase the new iPhone as an opportunity to promote the Video Medicine app BETA phase to the media and interested parties. The company invites top-quality U.S. licensed doctors to join their program and become medical consultants for the Video Medicine app.
"Pioneering digital health implies a great responsibility to be only taken jointly with the most reliable partners. For us Intersog is such a partner indeed; professionalism, enthusiasm and deep understanding of our values – all wrapped into one."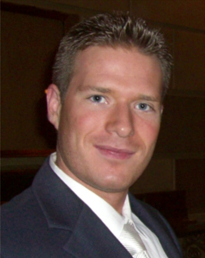 Dr. Charles Butler, Founder, CEO
Video Medicine Inc
Are you looking to hire a team of experienced mobile health developers fast and cost-effectively?
Let's talk now!