As you're looking to turn your raw data into business intelligence (BI), how will you determine you're taking the right path?
Intersog offers Big Data and Analytics solutions for startups, SMEs and large enterprises that are looking to determine their Key Data Indicators (KDIs), build strategic roadmaps, and make use of large amounts of data they're sitting on.
Many businesses today are faced with two key Big Data challenges: skills shortage and the lack of business priority. We offer Full Stack data engineering, science and predictive analytics services as well as IT staffing for Big Data projects.
Today's Cloud technologies and Big Data as a Service model allow for significant reduction of time and cost needed to build from scratch or deploy and customize new-generation data analytics platforms and tools. We offer a smooth Big Data process to let you leverage the combined power of Cloud and Data Analytics.
Leapfrog or Just Leap?
Making a decision to go with Big Data deployment and analytics is more than just challenging your status quo! It's about building strategic roadmaps, prioritizing data for analysis, finding the right skills and talent, and attaining actionable results while achieving appropriate ROI and solid BI
We leverage the power of ready-made BI platforms and Cloud tech, utilize out-of-the-box thinking and latest technologies to deliver the best Big Data solution geared towards your specific business objectives and mission.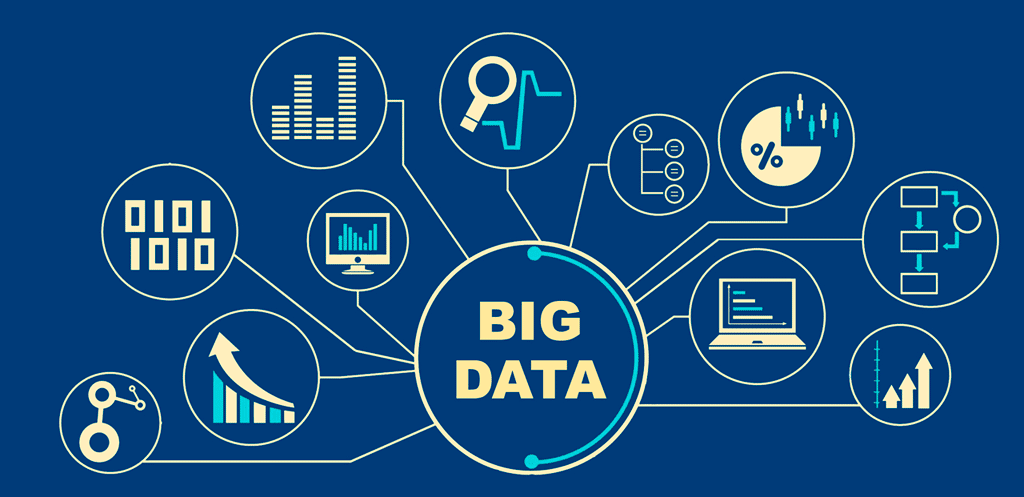 Our Big Data / Cloud Services
Big Data / BI development (ETL, data architecture, end-to-end data pipelines, self-service BI tools implementation, custom data dashboards)
Strategic roadmaps
Data cleansing, porting, leverage
Cloud Managed services (Amazon Web Services (AWS), Microsoft Azure, and others)
Data visualization
Data interfaces
Data Analytics
Onsite / virtual staff training and coaching to foster a data-driven decision culture
Big Data as a Service (implementation of 3rd party tools and platforms as well as your Big Data roadmap)
Ongoing support (part-time consultants to help solve your data issues, audit, correct and improve your Big Data solution)
Big Data Roadmap Requirements
ROI-driven business goals
Highest value use cases
Actionable data (KDIs)
Extract - Transform - Load (ETL)
Data integrity: clean, pertinent, secure
Data porting
Your Big Data Success Factors
Clear business objectives
Defined Key Data Indicators
Where, what and how to extract
Skills and talent availability
Start small, review, correct, scale
Intersog Big Data Strategy Assessment
Big Data Strategy Assessment (BDSA) for marketing/sales and/or operations
ROI Driven - Defined project goals addressing an existing business objective or challenge
Specify measurable outcomes
Highest value use cases and actionable data (KDI)
Current state (existing investments) review
Findings Overview
Deliverables
Nautical Chart – Evolutionary Roadmap
Comprehensive proposal estimate
Detailed project scope
Process overview
Timeline and Cost
Milestone and due dates
If the results of your Big Data efforts have been questionable (and under high levels of scrutiny), it may be a good time to take a fresh approach. At Intersog, we trend to the future with what's possible now and what's coming next. The time and expense to achieve value fromBig Data initiatives has changed. With the right approach, you can direct the business to a self-service data-driven culture.
Our services are centered around 4 primary facets:
ROI Driven

High Value Uses Cases

Key Data Indicators (KDI)

Actionable Results
Intersog Big Data Tactical Services
Our Big Data Tactical Services (BDTS) include task-based activities such as data cleansing, ETL, centralizing and porting to data lake, tools set up, and education/training materials.
We hone in on low hanging fruit, staying focused, starting small, transforming internal skills, achieving value and then expansion and evolution. We dissect the meta from the micro and only spend time on the most pertinent data required to impact the business decisions that facilitate the overarching goals determined from the onset.