Are you looking to hire a proven expert team or get on-demand plug and play talent for your in-house / outsourced VR/AR application development? We have talent and expertise to help bring your 3D and 360 degree scenes to life fast, cost-effectively, and with no IT, HR and administrative hassle for you!
According to Opinion Matters, only 6% of enterprises have all the mobile developer talent they need and 50% of enterprises have a backlog of between 10 and 20 mobile app projects.
The lack of developer talent in general and experienced VR/AR engineers in particular is the biggest bump in the road for many local companies, as it significantly extends time to hire and, thus, time to market, and adds up to the total cost of software development.
We help other businesses bridge their VR/AR dev talent gap and jump fast on innovation bandwagon with our diverse custom software development models and IT workforce solutions.
Whether you need to build a dedicated VR development team from scratch to act as your standalone R&D unit; or elevate your brand with cool VR/AR features; or add VR expertise to your in-house project capabilities; or outsource your VR/AR project development and testing to an experienced provider with in-depth domain expertise - we're happy to assist!
Our process is simple yet effective: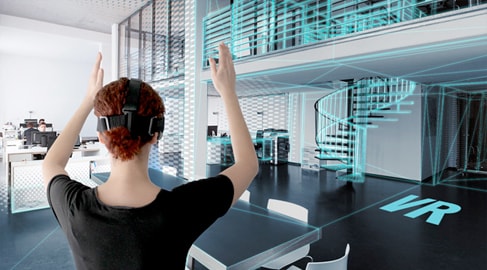 Discovery and analysis
You send us your RFP/RFQ or VR/AR project description in your own words. We analyze it, ask a lot of questions, and assist with putting together a project requirements specification, list of features and milestones planning. At the end of this stage we send you our project development proposal and suggested model of cooperation based on your preferences and budget.
Once you give us your green light to proceed with team staffing, we start searching for relevant talent available in-house and/or outside of Intersog to join your team. We do each candidate's screening and vetting, conduct preliminary interview and personality check, and send you a shortlist of candidates that best match your project needs, corporate values and/or in-house team composition.
Team staffing
Having conducted technical interview and soft skills / cultural match check, you select your team members and we hire them to work as either your remote or in-house team.
You can assign a site manager from your company to oversee your offshore / nearshore VR dev project, or we can hire one for you in case you don't have any PM resources on-site.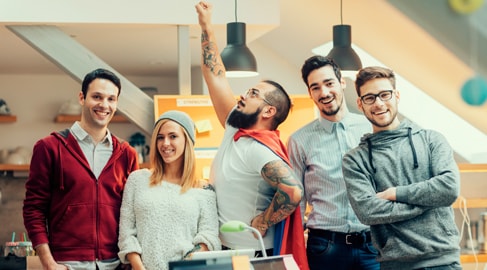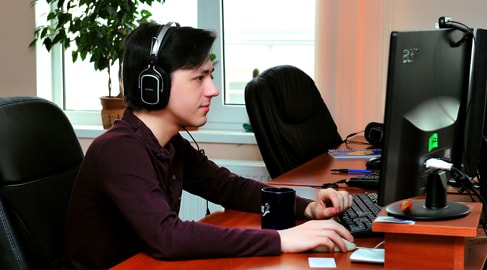 Product development and delivery
We use special methodologies and best practices to bring your Intersog-hosted team up to speed fast and seamlessly.
You team will take care of your software architecture, front-end and back-end development, Big Data Analytics integrations, UX/UI design and creative assets, application testing, security testing and final release and publishing. We provide test versions of your project so you can give feedback every step along the way.
This model allows for maximum project transparency and involvement, significant cost-saving through our Ukraine-based Development Center, and guarantees smooth collaboration between our companies and flawless and timeless software product delivery.