Global mobile app sales are expected to reach $50 billion by 2016 with iOS dominating the market. According to App Annie, in Q2 2013 iOS App Store generated 2.3x the app revenue of Google Play that proves iOS to be the most lucrative platform in terms of apps monetization. Despite the overall significance of Apple iPad and the speed at which it has gained popularity globally (over $80 billion in sales in less than 3 years), iPhone remains the key product for Apple and its legacy is still most significant for the company. Therefore, iPhone development is something that will stay and be in demand for a very long time going forward. With over 200 iOS apps in iTunes Intersog has got an extensive experience with iPhone application development. Choosing us as your iPhone development partner, you automatically get access to the state-of-the-art development, design and app marketing and promotion resources.
Some of the major factors that influence popularity of iPhone development are
iPhone apps are very engaging (iPhone users spend an average of 75 minutes on their phones daily, as opposed to 49 minutes for Android users)
iPhone apps monetize well via in-app ads and purchases, and app fees
If you build apps for iOS 6, you can be sure they will work well on the iPhone devices all the way from iPhone 3GS to the latest iPhone 5
In order to be part of the iTunes marketplace, all iOS apps should comply with very strict standards of excellence and usability, so, as a rule, iPhone apps provide better quality user experiences compared to apps built on other platforms
iPhone app development allows features such as superior data able to handle in-app systems, elimination of data replication, protection against data loss, enhanced data safety and encryption, etc. They all make iPhone apps well protected from data fraud or cyber attacks.
iPhone app development process can be split in 5 major parts
The idea
That's when you realize you want to develop an app and start thinking about its objective, features, mission and lifecycle.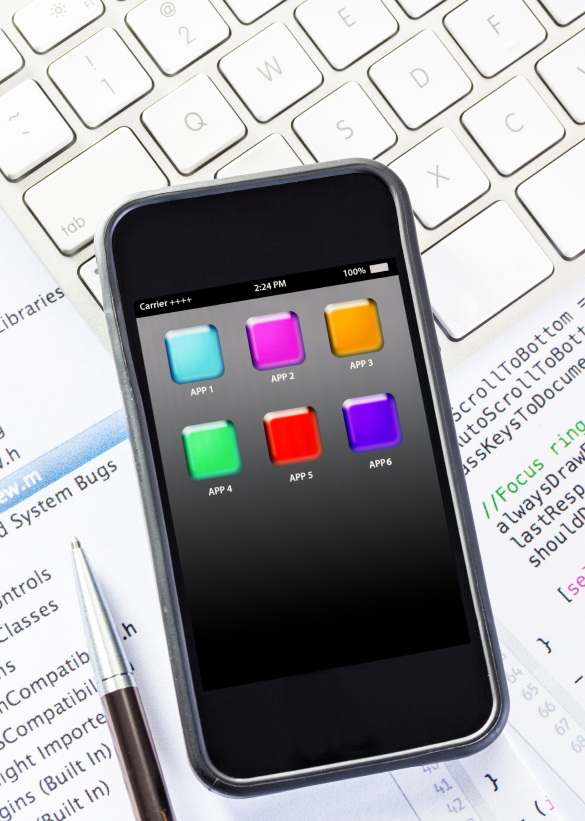 Functionality layout and technical requirements spec
In order to make your iPhone app development service provider or team fully understand what kind of an app you want, you need to provide them with as much well structured information as possible. That's where you need to 'go inside' your app and think about its functionality, featured, interaction,
UI, UX
, etc. Check out these tips for creating a killer iPhone app development specification. However, if you aren't ready to invest your time into creating a technical requirements spec, don't worry – Intersog project managers are always ready to help you formulate properly your app's needs.
iPhone app design
The design comes in typically after the functionality and development have been defined and agreed upon. You simply compile a list of what needs to be designed (icons, splash screens, tab icons, 2D/3D modeling, characters and lots of other assets) and submit it to your app designer. Intersog has access to a vast pool of web and
mobile designers
and provides graphics design for your iPhone development via our sister company dart117.
iPhone app development
All iPhone apps are built in Xcode – an integrated development environment that contains Apple's SDK for iOS and OS X platforms.
Publishing an app
In order to drive your iPhone app to the App Store you need to set up an iTunes Connect account and provide all required information about the app – icons, description, price, etc. It's a one-time setup, so if you develop another app, you can easily publish it using the same account. Once your iPhone app is up in Apple App Store, you start promoting it in order to get revenue. Another advantage of developing your iPhone apps with Intersog is our access to full-cycle app marketing and PR services that we provide via our sister company ComboApp.