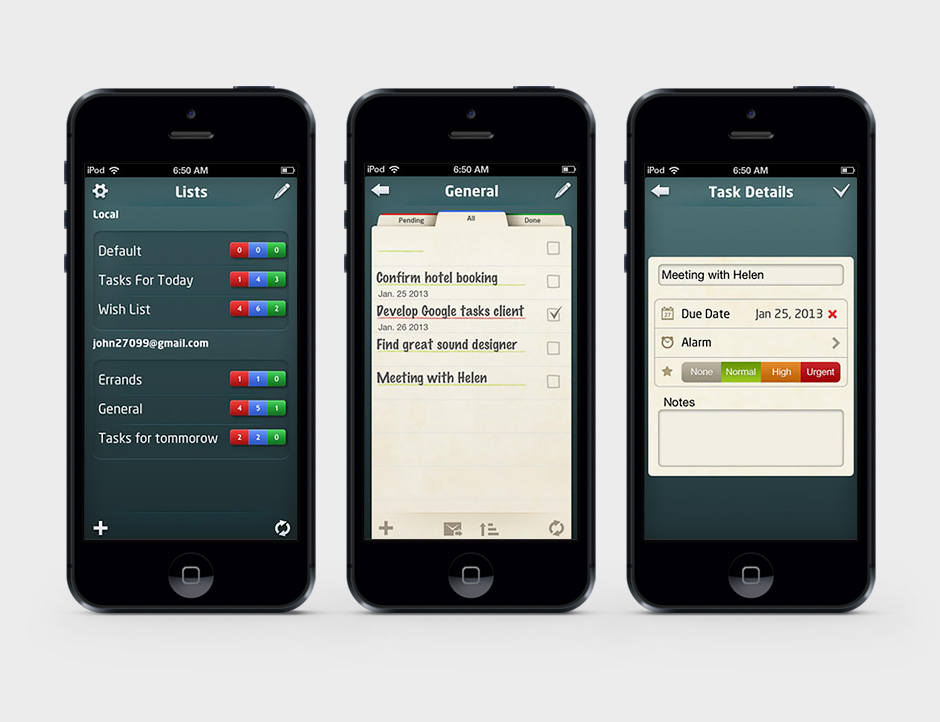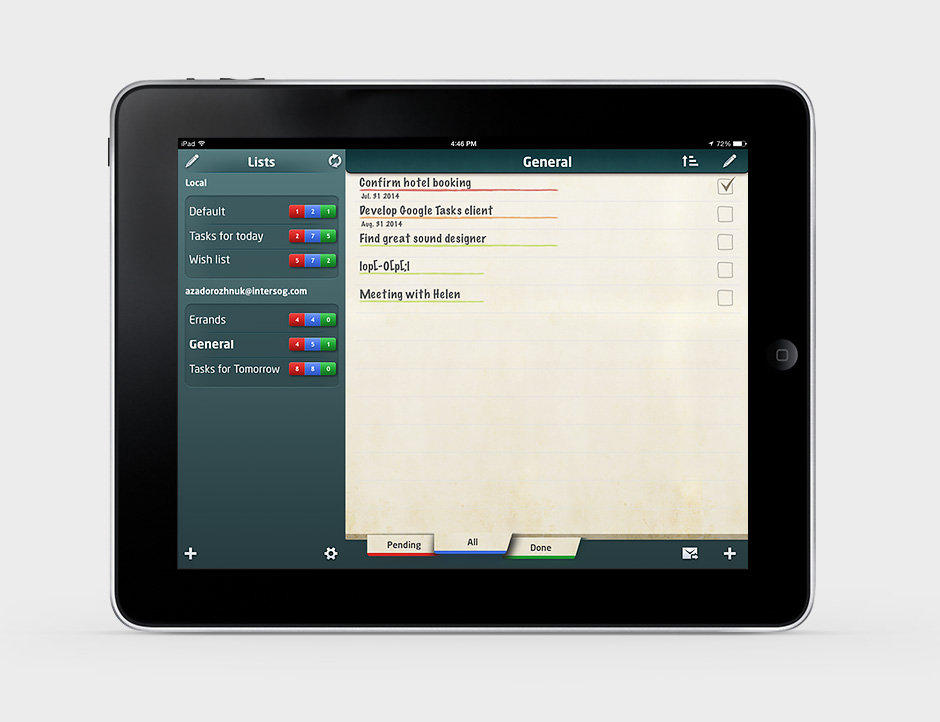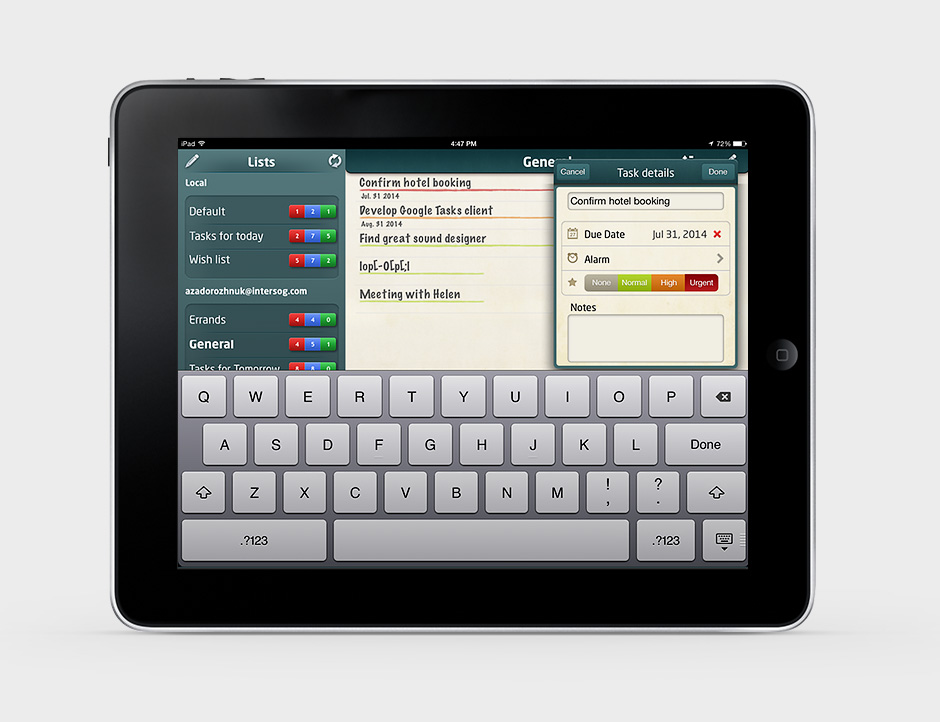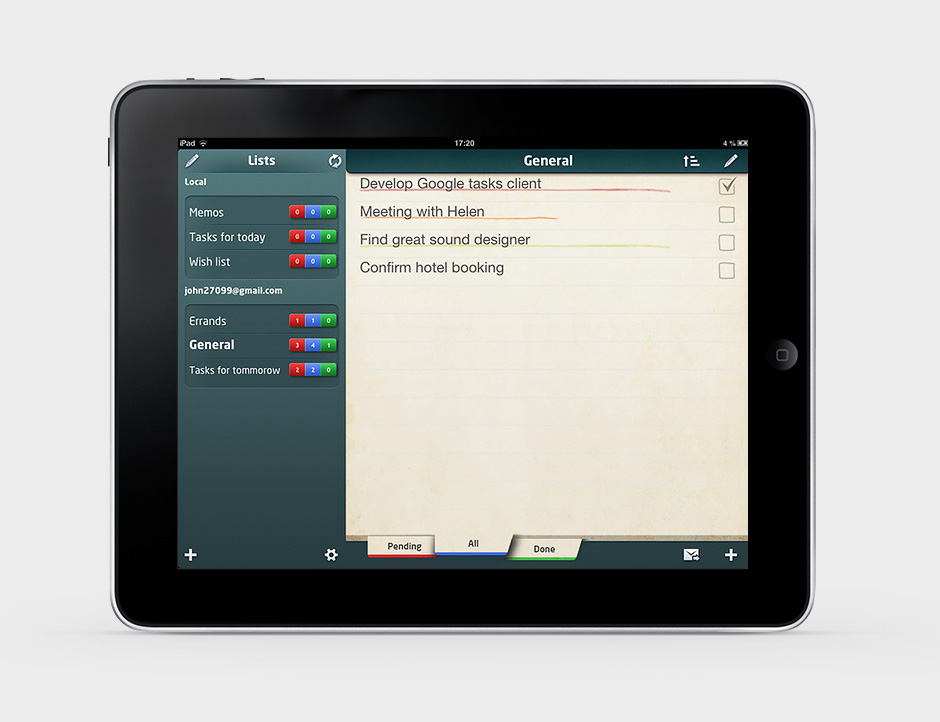 Taptodo is a top personal organizer app being currently featured by Apple as "Hot App" in Productivity category in 40 countries.
We designed and developed the Taptodo application to provide users with the easy to use, quick and straightforward platform for managing all of their tasks on iOS gadgets. The app features a single screen function allowing users to control, coordinate and create all of their Google tasks from a single screen.
Using a utilitarian layout, this app seamlessly integrates with a regular Google Tasks set up allowing users to freely upload and download content from the cloud anywhere and at any time.
Furthermore, the iPhone app offers double-tier security by asking you to enter your Google account password to access email while also giving you the option of creating a password in order to access Taptodo in general.
You can sync your accounts with Taptodo to ensure your task lists stay up to date.
App Features:
Secure integration of Google Tasks API
Extremely simple & intuitive interface
Notes, due-dates and alerts support
Arrange tasks by date & name
Multi-level sub-tasking
Local notifications
Password protection
E-mail task lists
iPhone 5 support
The app is compatible with iPhone and iPad and can be downloaded from iTunes.