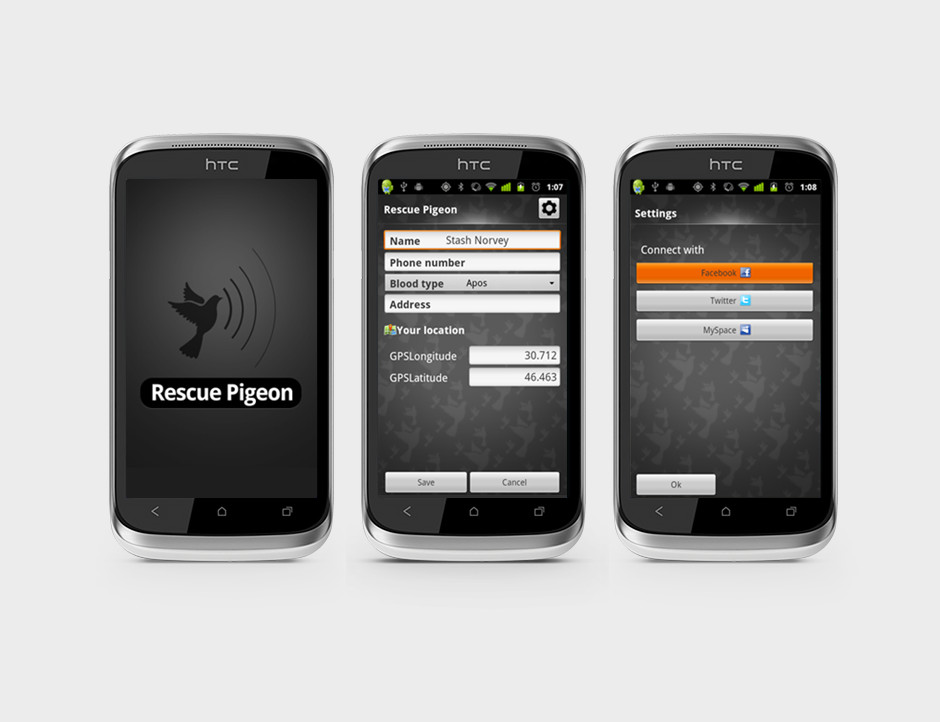 Rescue Pigeon is an Android application that utilizes the phone's current Bluetooth technology to emit a distress signal if the phone user is ever stranded or stuck somewhere without sufficient enough cell phone coverage.
Rescue pigeon is also equipped with a chat function that allows you to chat with your rescuer.
Read more about our application development process.
Once you reach a secure area, you can update your social networks via Rescue Pigeon, sending a pre-formatted message letting your family and friends know you're safe and sound.
Compatible with all Android devices.