We're excited to announce that our Partner and Co-Owner Alex Bornyakov received IT Biz Awards as Ukraine's Best COO 2015 at the Outsource People conference.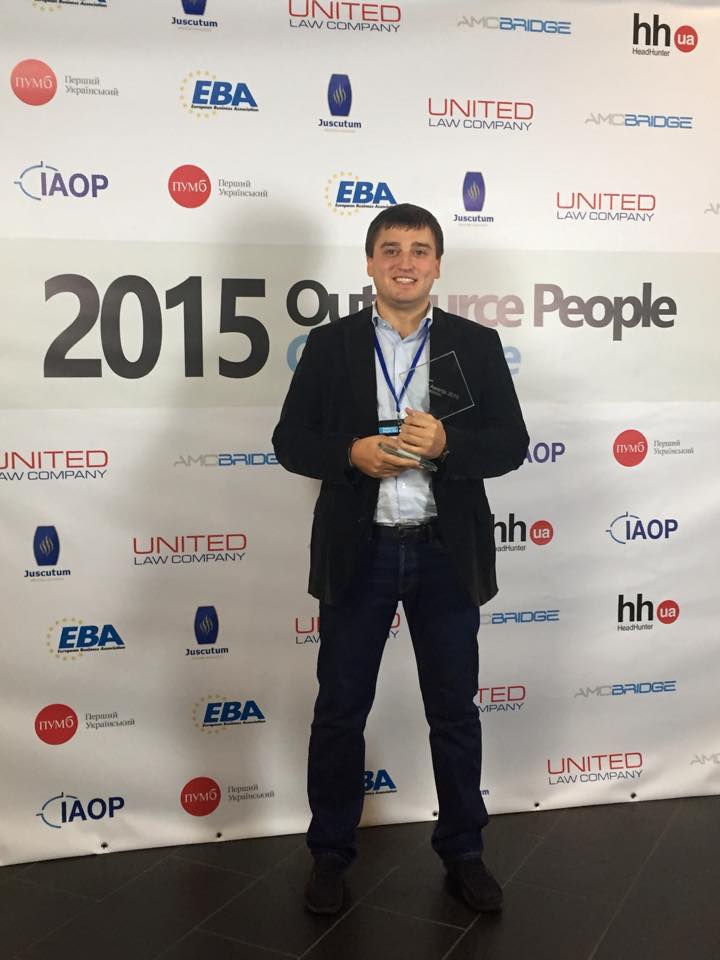 For the second consecutive year Outsource People was held in Kyiv, Ukraine, and gathered attendees from over 200 IT companies (both from within and outside Ukraine) and keynote speakers from some of the world's leading outsourcing and technology brands such as HYS Enterprise, Wix, Happy Farm, etc.
The Conference spanned over 2 full days and addressed the following key subject matters across the three parallel streams: Business Strategy, Sales and Marketing, Project Management. What was really innovative and unique at this year's Conference is gamification used to encourage networking among participants.
IT Biz Awards was organized in the frames of the Outsource People Conference in order to recognize and celebrate Ukraine's Top Leaders in the following domains: CEO/COO, Sales / Marketing, Project Management, IT education and CSR.
Our Partner Alex Bornyakov who's also a Managing Partner of the WannaBiz accelerator and Verta Media, got recognition as Ukraine's Best COO 2015. He competed with over 100 other nominees and won the first prize.
On behalf of our staff and Intersog Partners, we congratulate Alex on this huge milestone achieved and wish him all the best in his further career development. At Intersog, we all are motivated to work under leadership of such a visionary person.
To learn more about the Conference and what takeaways we brought with us, please sign up for our blog updates or follow us in Twitter and LinkedIn.