Intersog's CEO Igor Fedulov will be featured as a keynote presenter in an upcoming live webinar that will aim to explore best practices in managing and retaining geo-separated IT talent.
KIEV, Ukraine, May 21, 2013 - Intersog, a global provider of mobile apps, games and custom software development solutions, is pleased to announce participation in an upcoming free interactive webinar organized by German-Austrian-Swiss Outsourcing Association (Outsourcing Verband).
Intersog's CEO Igor Fedulov will be featured as a keynote presenter in the webinar that will aim to explore best practices in managing and retaining geo-separated IT talent. The webinar will be held online on 4th June 2013 at 4 pm CET.
Check out a related article:
Together with Dick Fredrick, Owner of Refcor, Inc. and VP at iSG2 Technologies, Inc., Igor will be sharing his multiyear experience in sourcing best IT talent available in offshore locations and building and nurturing own dedicated IT teams able to deliver quality and cost effective solutions and reduce time-to-market. In particular, the webinar will provide real-life examples of effective cross-border collaboration and IT projects execution as well as tips on:
how to access offshore software development resources and convert them into a strong IT asset able to effectively execute corporate IT development strategy,
how to effectively communicate with an own IT team located several time zones away,
how to solve major issues typical for offshore development, etc.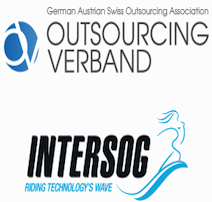 Commenting on the upcoming webinar, Stephan Fricke, CEO of Outsourcing Verband and Chief Editor of Outsourcing Journal, says: "Our Outsourcing Association has always put knowledge sharing to the forefront of our partner relationships. I believe that bringing Igor Fedulov and Dick Fredrick to this interactive session will help companies, both our members and non-members, to better evaluate their own readiness for going offshore and teach them how to find and recruit the best external IT specialists for their projects without losing project management control and sacrificing quality. So, if you have any questions about the subject matter, feel free to sign up and voice them to our presenters."
Explore new mobile application development in Chicago.
The webinar's target audience includes, but is not limited to IT decision makers, project managers, C-level executives and business owners of companies in all verticals looking out to transfer IT operations / software development function to 3d parties offshore and / or building own external IT teams either as standalone units or extension of in-house IT departments. The webinar recording will be available to all registrants after the live event.
The registration is currently open at the Outsourcing Verband's website and will be closed 1 hour before the start of the event.
Intersog is looking forward to taking part in this interactive session by Outsourcing Verband and helping enhance the target audience's knowledge about cross-border IT talent sourcing and management.
Check out a related article:
More about mobile app development company.
About Outsourcing Verband:
Outsourcing Verband is the leading non-profit industry and knowledge network of BPO, ITO and SSC organizations and professionals in Germany, Austria and Switzerland. It aims to build and provide an independent information and co-operation platform for service buyers from German speaking markets as well as national and global service providers.
Via the Outsourcing Journal they deliver information about the market, organizations, best practices and solutions as well as global destinations for IT- and business process services.
Furthermore, Outsourcing Verband provides profound advisory services to international government, non-government and business organizations as well as professionals responsible for sourcing projects.
Media Contacts:
INTERSOGViktor Bogdanov

PR Manager

T: +380979082296

E: vbogdanov@intersog.com

OUTSOURCING VERBANDStephan Fricke

CEO

T: +49 391 50558231

W: https://outsourcing-verband.org/