For the second consecutive year, we'll be sponsoring OdessaJS - a meet and mix event for "true front-end development ninjas" that will take place on July 5-6, 2014, in Odessa, right next to the Arcadia sea beach.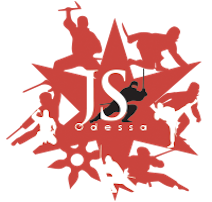 This year's conference promises to be a cool and insightful event for front-end beginners and gurus featuring 2 parallel streams of sessions and practical workshops, and 2 days of intense networking.
Check out a related article:
Some of the hot topics to be highlighted during the Conference are:
Data visualization with D3.js
Enterprise use of AngularJS
Ember.js
FRP & Bacon.js
CSS regression testing with Gemini
Metaprogramming with JS, etc.
Having one of our R&D Centers in Odessa, Intersog is looking forward to getting to better know the local front-end developer community and contributing into its effective development and maturity by supporting such knowledge sharing events.