Our Country Manager DACH Andreas Ganswindt has been invited to provide a keynote speech at a knowledge sharing seminar that will take place on May 20, 2014, in Munich. Organized by IT:Agenten Gmbh, the event will be dedicated to the Nearshoring concept as an effective solution to IT Talent shortage in today's EU software development industry.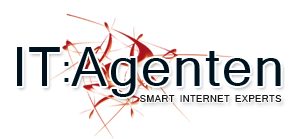 In the course of his keynote, Andreas will share his extensive experience with nearshore software development and address  the following topics:
Check out a related article:
Nearshore software development project management
Language, mindset, cultural and logistics issues in software development nearshoring
Agile project management
Besides Andreas Ganswindt, other seminar speakers include:
Dr. Jörg Stimmer, CEO at pliXos Gmbh, who'll share the best practices in offshore and nearshore project management
Michael Erhard, Director of Software Development at CaperWhite GmbH, who'll address communication and team integration in nearshoring, and
Marco Stipek, CEO at IT:Agenten Gmbh, who'll speak about nearshoring as a cost saving method, quality assurance and control, IT staffing for nearshore projects, nearshore vs offshore team management, etc.
Please feel free to view a detailed agenda and register for the event here (in German only). The seminar is free to attend, but seats are limited, so hurry up if you don't want to miss it!
Looking forward to seeing you in Munich!
P.S. Don't forget to follow out tweets from the event @intersog & @itagenten