We are pleased to welcome one of the world's leading employer branding experts and strategists in our Odessa office.
On 15 August 2013, Intersog Odessa will host HR Club's meetup featuring one of the world's leading HR branding experts Brett Minchington. During the meetup Brett will present his latest book "Employer Branding and the World@Work" that explores how companies are addressing the challenges of the 'bigger picture workforce trends' and how employer branding will play a pivotal role in driving economic prospects in not only developed economies but in emerging markets where growth prospects look more promising in the coming years.
Brett Minchington is the CEO and Chairman of Employer Brand International that provides research, tips and thought leadership in employer branding such as consulting, events, training and workshops, publications, think tanks, etc.
Check out a related article: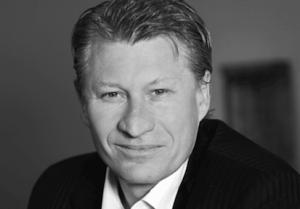 Brett is also the Founder and Owner of Employer Branding Online, the world's first dedicated website for the employer branding global community.
Brett's articles have featured in publications around the globe including titles such as The Economist, Business Week, HR Future, The Opinion Leader, Personnel Today UK, Human Resources Magazine, etc.
Brett has consulted in global and national employer branding for such companies as Elsevier, World Vision, PwC, Siemens, Aon Hewitt, and others.
It's a great pleasure for Intersog to welcome such a recognized HR opinion leader in our Odessa Office. The event's partners are HeadHunter.Ua, EBI, CLA, Employer Branding.
WHAT
HR Club Odessa with Brett Minchington
WHEN
15 Aug 2013, 5 pm - 8 pm
WHERE
Intersog Odessa, 18 Govorova St, see map
PRICE
Regular - 200 UAH, HR Club members - 150 UAH