Next Thursday, on May 15, 2014, we'll be attending The Kids Want Mobile, Europe's first kids mobile conference that is poised to be a creative and innovative event targeted specifically at companies and individualities engaged in designing,  developing and promoting mobile apps and games for children - from illustrators and game designers to game producers and app store marketers.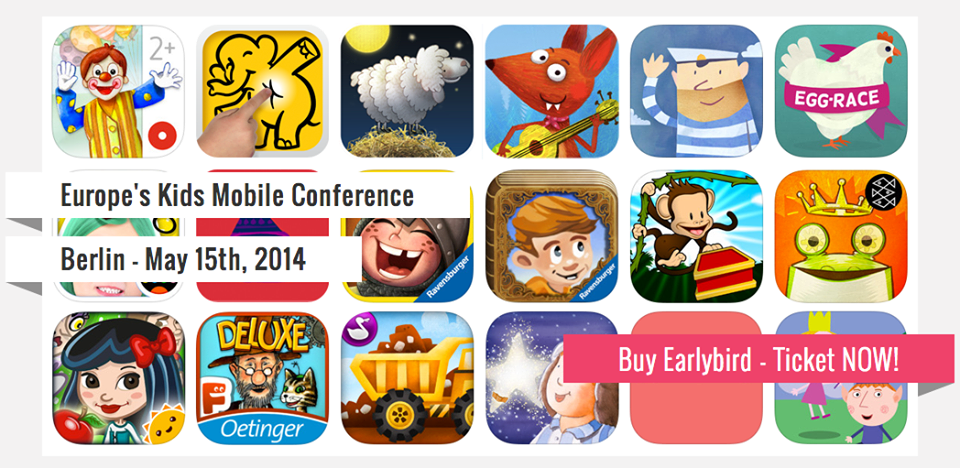 Intersog has an extensive experience with building apps, games and interactive books for kids, so we want to share our kids apps development and design know-how with other event attendees as well as showcase some of our top apps and games such as Angry Hippo, Hellemental, 3D Coloring Book, Guzu, and others.
Check out a related article:
We're really curious about how such a specific conference will go and what types of audiences it will gather. Are you going to attend as well? Why not book a meeting and get to know each other better? Andreas Ganswindt, our Country Manager DACH, will be there all day long, and will be happy to introduce Intersog to you and answer any of your questions regarding kids apps / games design and development.

Can't make it to the event? Still, feel free to book your meeting and visit our Berlin office!
Looking forward to a cool event and great networking in Berlin next week!
P.S. As usual, we'll be tweeting a lot, please follow us @Intersog to stay tuned!
Check out a related article: