[imageframe lightbox="no" style="none" bordercolor="" bordersize="8px" stylecolor="" align="left" animation_type="0" animation_direction="down" animation_speed=""]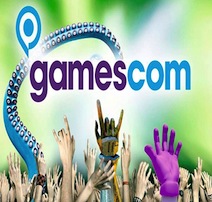 [/imageframe] Want to learn more about our cost effective yet state-of-the-art interactive content development capabilities? Pre-book a meeting with an Intersog rep at the world's largest trade fair and event highlight for interactive games and entertainment!
Intersog has been at the forefront of interactive technology since 2005 and has built a strong track record as a games development boutique with access to the world-class game development and graphics design resources in Ukraine whose specialists are well recognized and respected within the game dev community worldwide. With 200+ native apps and mobile games in Apple App Store, 80+ apps and games in Google Play and the "#1 Putting the Social in Social Media Games" title we know how to turn your game development effort into a profitable business venture fast and with no HR, administrative or infrastructure headaches!
Pre-book a meeting with our Country Manager Germany to find out how you can easily and cost effectively staff your game development project or startup and stay ahead of the tough competition thanks to faster time to market, ability to do more for less, scaling your game dev team up and down based on your current business situation, adding a sustainable long-term IT staffing strategy to your organization and more.
Check out a related article:
Check out our gaming portfolio to see our game development expertise and game samples.
WHAT
gamescom 2013
WHEN
August 21-25, 2013
WHERE
Koelnmesse