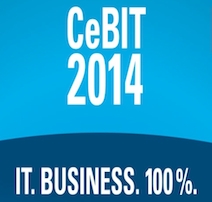 Are you going to this year's CEBIT? If you are, why not make an appointment and get to know each other better over a cup of coffee or few beers?
Intersog delegates our Country Manager DACH to the world's largest technology expo that will take place on 10 - 14 March 2014 in the Hannover Exhibition Grounds. This year's CEBIT promises to:
showcase 3,500 exhibitors from 70 countries
feature 1,000+ speakers on 20 stages
put an emphasis on the 4 key trends of our digital era: Big Data, social business, mobile and Cloud
Having gained a solid expertise in mobile and social from 400+ own and custom development projects, we'd like to share some tips and tricks of effective software and mobile strategies development with a broader European audience. So, if you believe we can be of any use for your brand, feel free to book a meeting with our rep.
Check out a related article:
Looking forward to meeting you at CEBIT and introducing you to our company, innovative business model we offer, and our core competences we're so proud of!
We'll be tweeting a lot during the 5-days event, so feel free to follow us @Intersog, #CeBIT