We are excited to announce that Clutch, a research firm based in Washington, D.C., has recently named Intersog as the top Chicago App Developer.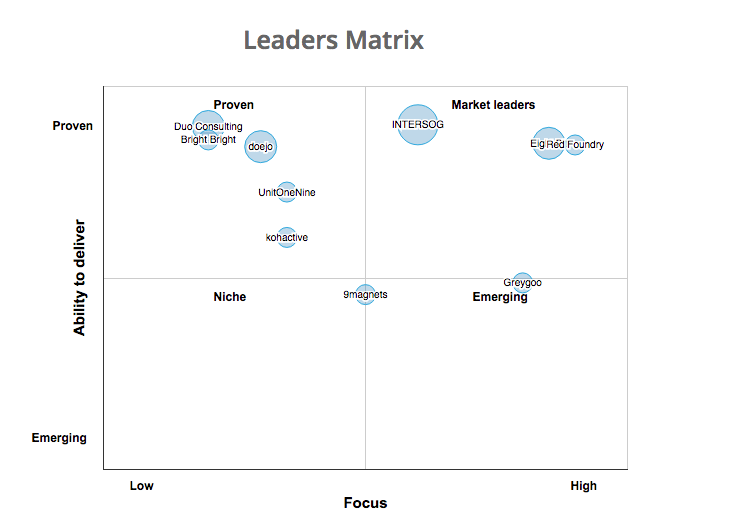 Clutch's competitive mobile app development research involved a thorough evaluation of the companies included in the studies. Clutch's analysts distinguished top firms as experts in their categories. Companies, like Intersog, were asked to offer information regarding their service focus, notable clients, pertinent case studies, and portfolio pieces.
Check out a related article:
Then, more importantly, Clutch analysts interviewed several clients for verified references, and their feedback is also included in the evaluation. The in-depth reference feedback that Clutch assembled was published on their website. It was incredibly fulfilling to receive such positive reactions from our clients.
Intersog designed and developed a customer relationship management system for the large U.S. IT service provider. When asked about their experience working with us, they had this to say:
They were very good at coming up to speed and learning everything about our company. Finding the balance was very easy with Intersog. It was easy to get the application started.
In regards to the golf app that we developed for Sports Data Systems, Inc, Bill Helman, their President, commented:
They were excellent. I have nothing but good things to say about them.
We are happy to have had such great things said about us and think previous client testimonials are one of the greatest proofs of our mobile expertise.
Clutch is the most detailed and read research on app developers. For more information and research methodology please visit the Clutch website.