We at Intersog stay ahead in the competition to deliver custom development services in various sectors like healthcare, education, finance and so forth.
Our mission is to help our clients achieve their business goals and embrace the changes in technology efficiently. We deliver solutions to major companies and startups which boosts their value and helps them in building a powerful digital future.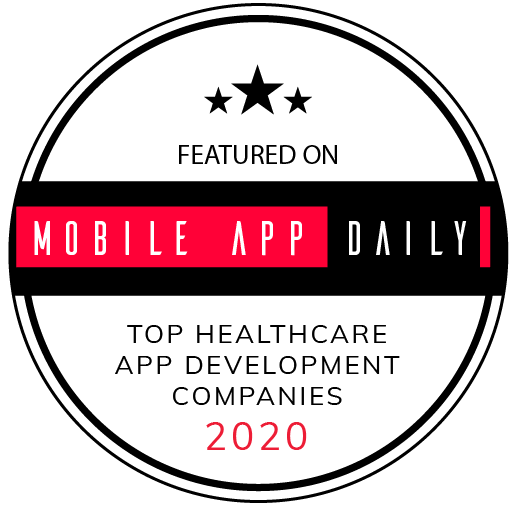 With our team's professionalism and dedication to make our clients' software, we have been mentioned as one of the top healthcare app development companies by MobileAppDaily in their exclusive annual report of 2020.
Check out a related article: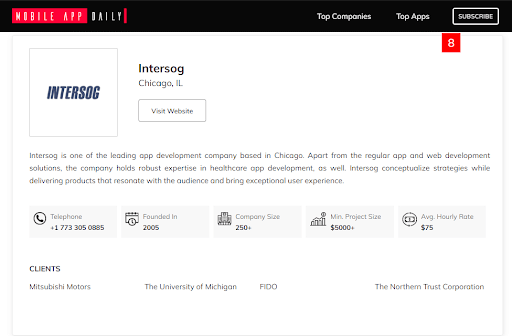 About MobileAppDaily and Why Intersog is Picked as one of the Top Healthcare App Development Companies?
MobileAppDaily is a pioneer when it comes to the mobile app industry, as it covers every aspect of mobile applications. Below is a detailed preview of the amount of information this leading and largest media portal for tech-based news holds:
Exclusive In-Depth Reports
Candid CEO & Founder Interviews
Detailed App Walkthrough Videos
Well Researched App Reviews and whatnot.
MobileAppDaily's extensive annual reports follow a set of guidelines during its publication, and we at Intersog have successfully been able to perform exceedingly well on these benchmarks like cost-effectiveness, client reviews, responsive communication channels and so forth. Below is our snapshot on MobileAppDaily's portal.